12 Hilarious Cake Texts That Will Make You Laugh For Sure
Sunday, Aug 15, 2021, 1:32 pm
Everyone loves cake. It's the most important part of any event or celebration. All our celebrations will be boring without cakes. But cake is not just a desert to eat. It can be used for many things like as a throwing object during a food fight or even sending out a message for someone. Here are 12 people who came up with best cake texts to send out their message, apology or even gratitude. # 6 is sure to make you lol!
4.Resignation
What better way to resign than with a cake. It's a win-win for everyone. Management gets a sweet treat with the loss of an employee, and the employee gets to leave on a high note ... a sugar high that is. A letter on a cake. Brilliant idea that had to have left a lasting impression.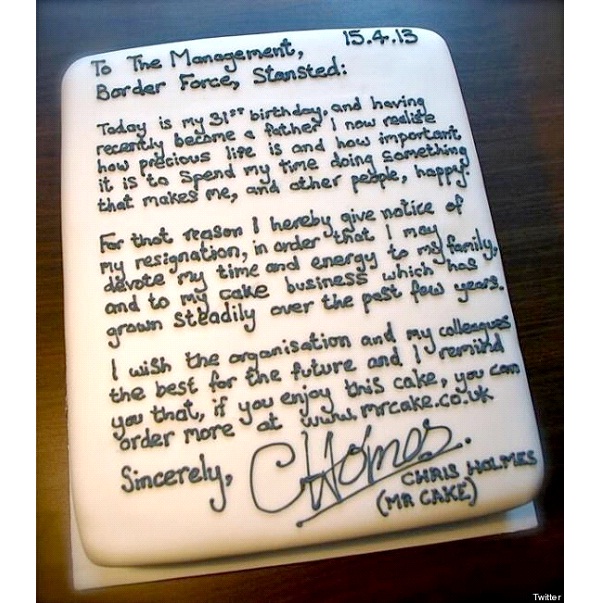 5.Sperm
Is this a cake from a daughter to her father? Odd if it's true. Or is it a wife/girlfriend to her baby daddy. Either way, it's creative and fun. Cakes are a great way to get a message across with delicious fun. This cake is all that and a bag of sperm.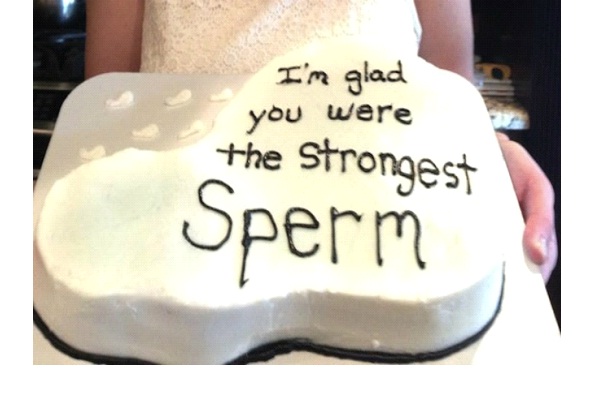 6.Small penis
The ultimate insult. No one wants to be told they are old on their birthday, and no one wants to be told they have a small penis ... ever. This cake packs a double whammy for whoever receives it. Hopefully they have a sense of humor, or the giver of the cake better not be at the birthday party.