15 Celebrity Name Puns That Are Hilarious
Saturday, Aug 22, 2020, 6:39 am
Unless your name sounds something like Mike Litoris or Christie C*ckburn, we don't think you hate your moniker! A lot of us love our names, and if someone tries to twist it, we may well punch them in their face! Hey, we aren't as famous as a celebrity, so no one's going to f*ck with our name; be assured. Celebrities, on the other hand, are always in the public eye. Millions around the world talk about them, and there's always that one random guy or girl who comes up with insane and absurd ideas to make fun of them - like these celebrity name puns!

1.Christian Bale
Christian Bale, Muslim Bale, Buddhist Bale, Hindu Bale, and Jewish Bale - we don't think we can find a better celebrity than Christian Bale to kick-start the topic! This post isn't just about the name pun. The best part of it is the picture that shows Christian Bale in the attires of different religions. He looks perfectly natural in every religious outfit. United Nations or interfaith dialog groups should hire him to keep the peace! Excellent Photoshop work, by the way! Keep scrolling folks; more funny celebrity name puns ahead!

2.Reese Witherspoon
Her name is Reese Witherspoon, but you hardly see her with a spoon! Here's a picture of Reese Witherspoon, with and without her spoon! She does look cute with her dazzling smile, and gosh, look at that sparkling spoon! It looks brighter than our future, though! Hey, did you know the surname Witherspoon originated in the United Kingdom? It has a rather interesting meaning. The last name Witherspoon means, "A narrow strip of land where sheep dwell." There used to be a small village named Witherspoon in the United Kingdom in the medieval period, which has been lost now.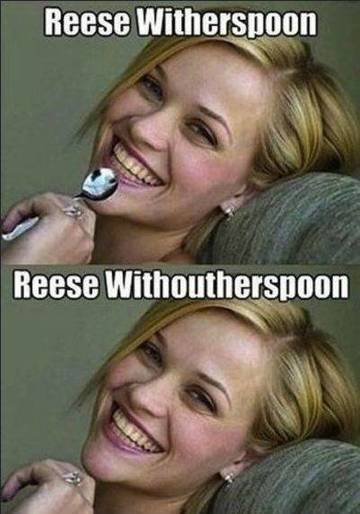 3.Ray Charles
Ray Charles got punned too! Christian Bale became a peacekeeping agent, Reese became a spoon, and Ray Charles became a blue ray! What? Yes, a blue ray! The other celebrities must be thanking themselves for not looking anything like Ray Charles. This looks hilarious! Nevertheless, he is one the best musicians the world has ever seen.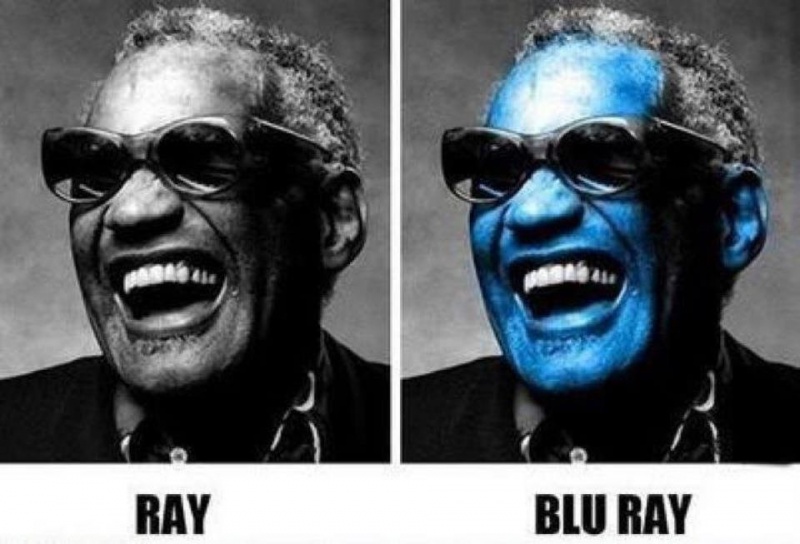 Source