24 Hilarious Chatroulette Chats That Will Make You Laugh Out Loud
Thursday, Aug 20, 2020, 8:50 am
Chatroulette is a popular text and video chat website that has a strong user base in many parts of the world. The website allows people to chat with complete strangers without needing to send any friend request. It is indeed a good place to spend free time and make new friends. The website, however, is notorious for being a hub for trolls and creepers. Sometimes, Chatroulette chats can be very scary and disturbing. Sometimes, they make you laugh out loud. Check these 24 hilarious Chatroulette chats that perfectly show the weirder and darker side of the online chatting platforms!
1.World leaders unite
Well it is nice to see that even important people in the world view Chatroulette as being the place where they can chat about various things that are wrong in the world. How cool would it be if this was actually true?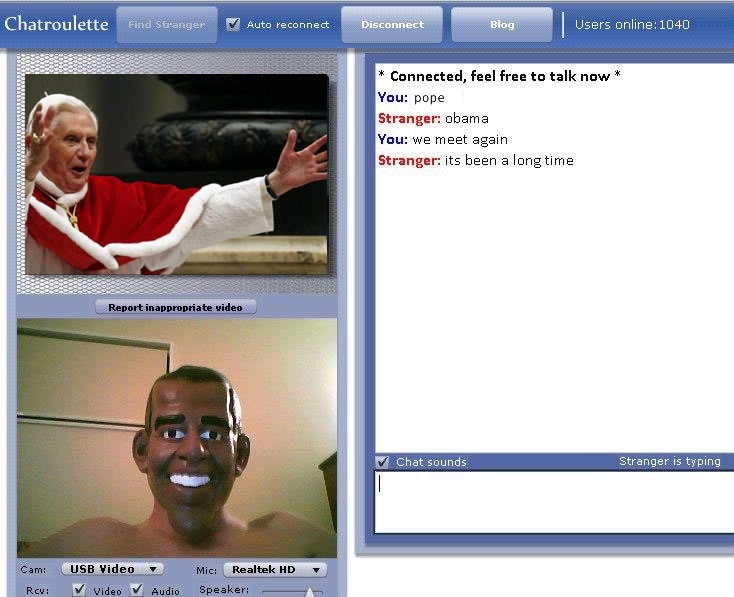 2.Grandad is ready
OK so seeing this old guy is going to be scary enough, but then to be asked if you like older men, well that is going to be enough to send most people over the edge. Yes it is just trolling and not real, but at least the reaction is funny.
3.Keeping them going
It shows how stupid some people can be that they think that by putting shoes on their head that this girl is going to show them her body. How easy is it to catch people out like this on that website?