12 Hilarious Drake Memes That Will Make You Sad And Then Laugh
Monday, Jul 4, 2022, 1:42 pm
Drake started his career as an actor in the early 2000s and went on to play a recurring role in a Canadian teen drama series named "Degrassi." Drake said he always wanted to become a rapper but stuck to acting for good five years because he had no other way to support his low-income family and sick mother. His life should inspire anyone who wants to achieve something great in their life but couldn't because of setbacks and obstacles in their life. The way he financed his dreams is outstanding. Getting back to the point, we listed some funny Drake memes here for you to see and laugh, so go ahead doing that!

1.Just Hold On, We Are Going Home!
There's no better way to start this Drake meme topic than beginning it with this hilarious ET mash-up! The 70s and 80s, and of course the 90s kids, remember this famous flying bicycle scene from the 1982 American science fiction movie, "E.T. the Extra-Terrestrial." The scene is gold, and it never gets old! Apparently, someone replaced E.T.'s face with Drake's face, making the whole thing look uproarious. Those words on the meme are referring to Drake's 2013 song, "Just Hold on, We are Going Home."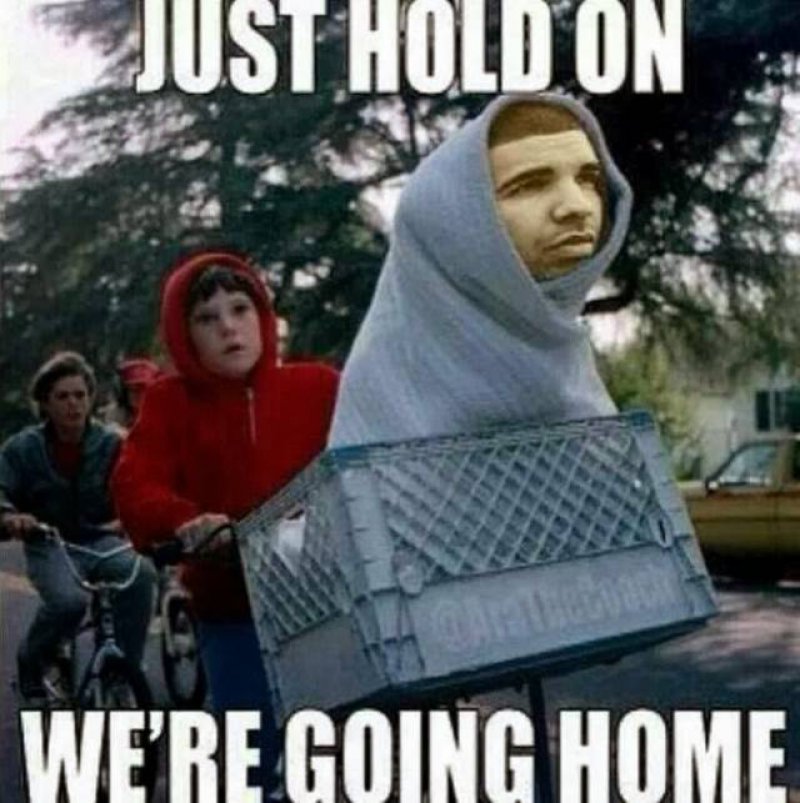 2.Drake Be Like
"All these PS4s and I'm still thinking about my ex box!"
Drake often talks about loneliness, longing, relationship failures, exes, heartache, etc. in his songs. He sings about women of his past life and gives subtle hints about how they gave him pain or how much he missed them. This meme hilariously takes a dig at Aubrey Graham a.k.a. Drake for his obsession with exes.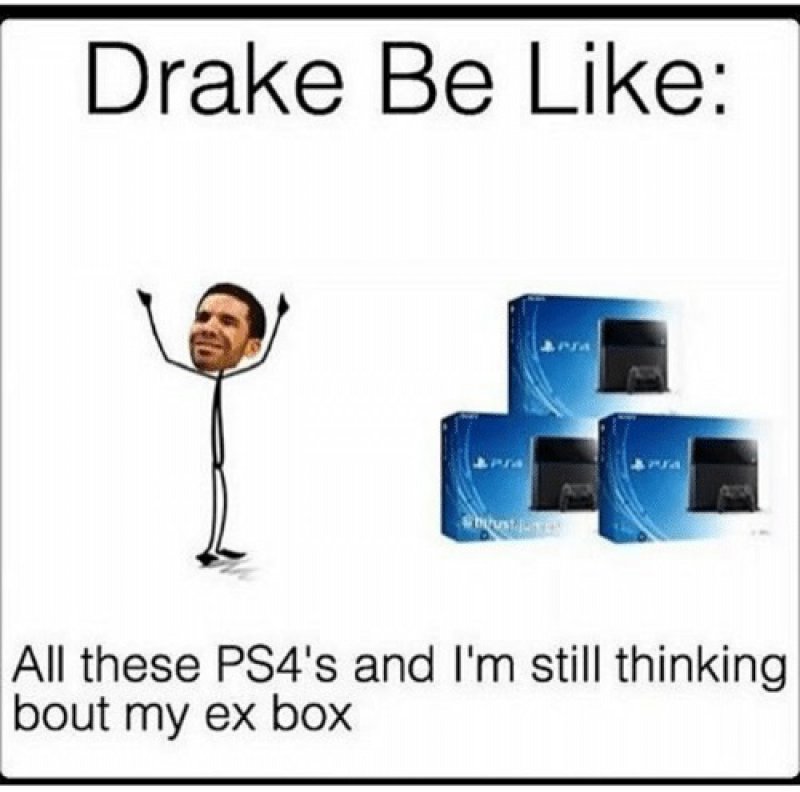 3.When You Step On Your Child's Toy Car In The Dark!
Anyone who has little kids in their home knows the struggle! Children love to scatter their toys here and there more than they love playing with them. Who is playing with toys these days, anyway! Toddlers as young as one year are using smartphones and tablets, watching videos and playing interactive games. Gone are the days when kids used to get on the floor and play with their favorite toys! Glad, someone only stepped on a toy car and not a piece of LEGO in this case!