12 Hilarious Drake Memes That Will Make You Sad And Then Laugh
Monday, Aug 16, 2021, 1:42 pm
Drake started his career as an actor in the early 2000s and went on to play a recurring role in a Canadian teen drama series named "Degrassi." Drake said he always wanted to become a rapper but stuck to acting for good five years because he had no other way to support his low-income family and sick mother. His life should inspire anyone who wants to achieve something great in their life but couldn't because of setbacks and obstacles in their life. The way he financed his dreams is outstanding. Getting back to the point, we listed some funny Drake memes here for you to see and laugh, so go ahead doing that!

4.Can You Relate?
"When yo mom walk into your room expecting you to be on that phone but you just look at her like…"
If you were that kind of kid who failed to be in the good books of your parents, your mom wouldn't believe even if she saw you studying or reading some random book! She knew that you were just acting like a good kid to get things done or did something terrible and crazy that you needed her help to get out of the trouble! Most parents don't feel happy when they see their troubled kid doing good things. They know something is seriously wrong and sh*t is about to get real!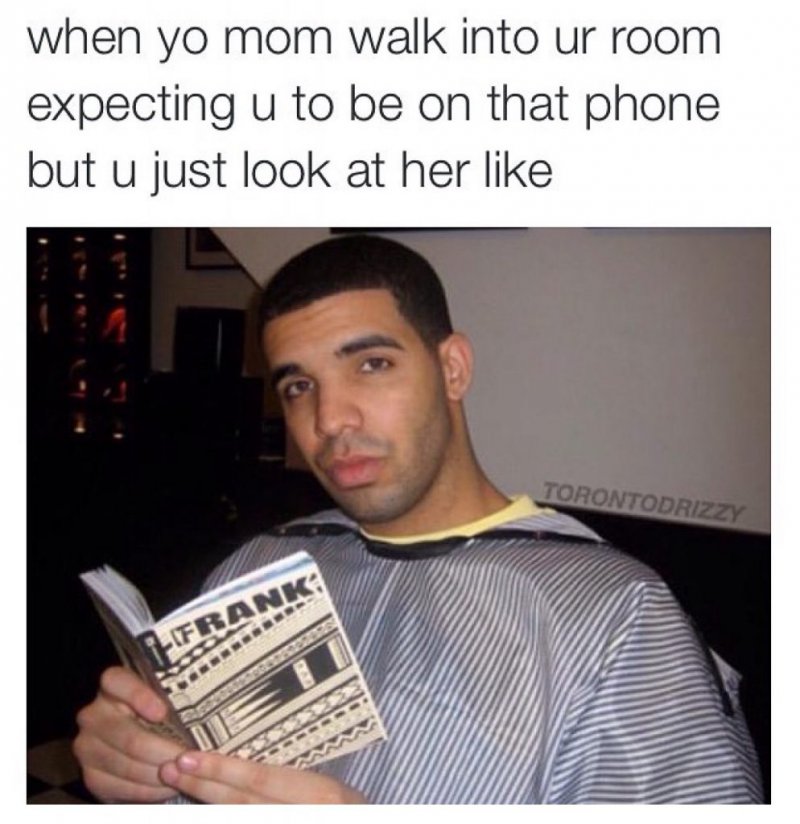 5.Old GF Phone Numbers!
Cop: You have anything in your pocket that will hurt me.
Drake: *gives them old GF numbers* "Yeah, these girls will."
Now, this meme is hilarious! And it once again makes fun of Drake's obsession with his ex-girlfriends when it comes to talking about them in his songs. Hey, it's not just Drake, a lot of singers from Ed Sheeran to Taylor Swift sing about their exes and the happy or painful moments they shared with them. Remember, they don't do that because they miss their exes! They just need some inspiration to write songs, understandably, experiences such as breakups just provide that.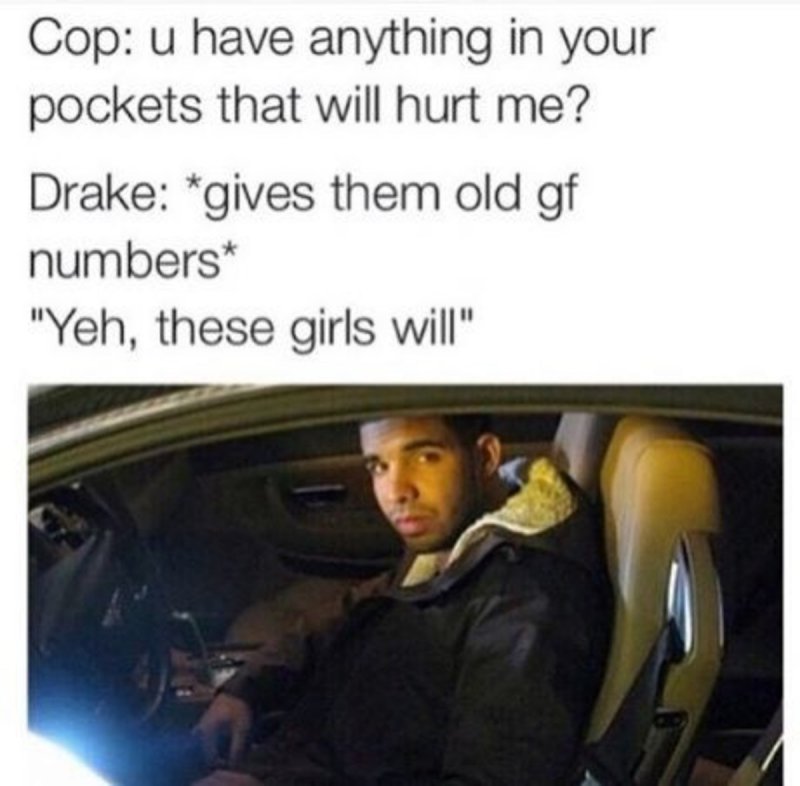 6.The Struggle Is Real
When You Look Into Your Bank Account and See More Money Than You Expected!
Things like these actually happen in the real world?! Oh boy, that's one good feeling a lot of us love to experience at least once in a while! We live in a world where expenses are a lot higher than what one can make in a month. Unless you are fortunate enough to make a lot of money or someone who spends wisely, it is tough to manage finance these days. It's not that easy to earn money on the side, though. You may take a look at these
quirky ways to make money
for some inspiration!