15 Hilarious Texts From Grandparents
Wednesday, Aug 26, 2020, 12:13 pm
Grandparents are always special. Most of the grandparents are formal and traditional in their approach, while some try hard to look, feel and sound modern! Technology is one of many things grandparents struggle to adopt. However, not all of them are bad at it. Here are fifteen hilarious texts from grandparents that'll make you laugh.

1.What does Gf Stands for?
As we told earlier, not all grandparents can adopt well to ever increasing technology or urban life. Every now and then, we receive that one text from our grandparents that make us laugh hysterically. Here is one more grandpa who was trying to be cool with his grandson. Grandpa looks like he was not into internet slang. Apparently, he thinks 'gf' may stand for genital follicles!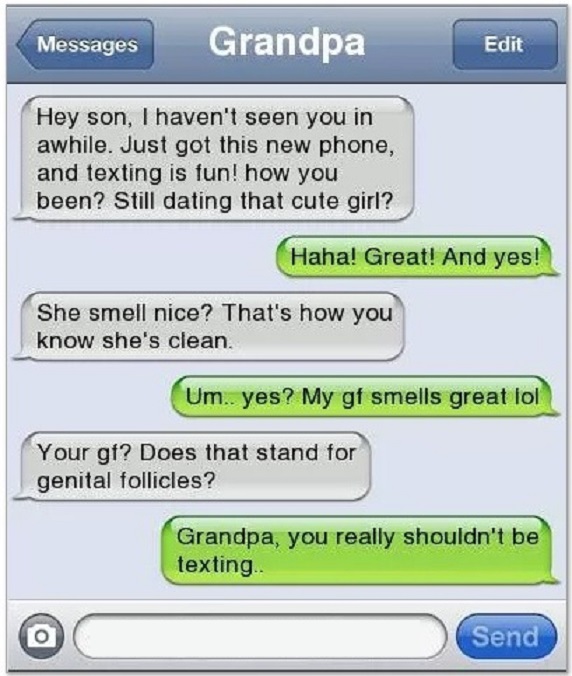 2.This Grumpy Grandpa
Short, sweet and straight! This text from grandpa will make anyone chuckle instantly. What does he actually meant by that text? Does he mean his friends are dying too soon or is he feeling lonely as the days pass by? Remember, not all grandpas are same. Some of them are sad yet funny!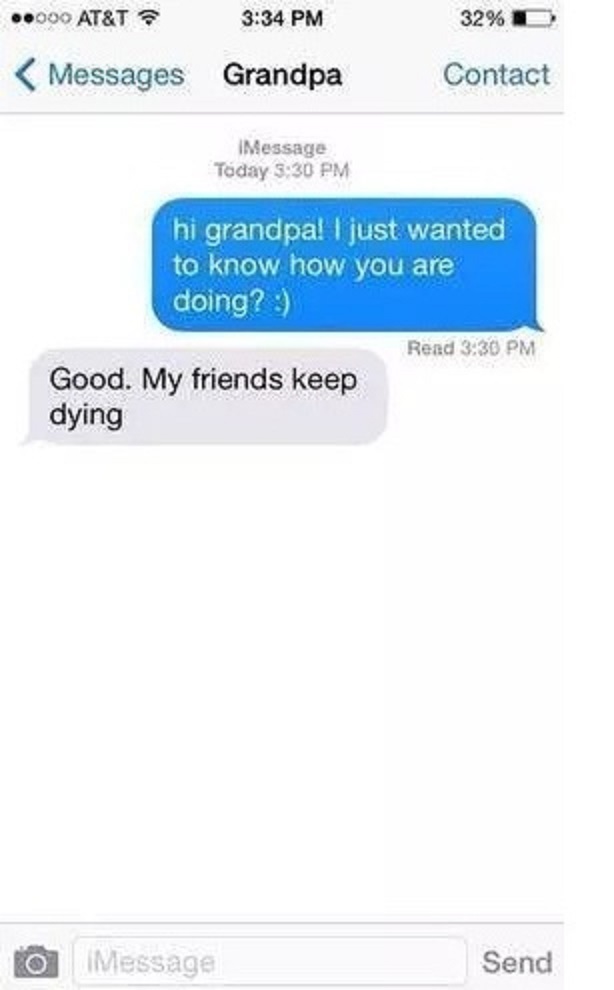 3.Deal With it
We all love to have grandpas like him, Don't we? We have seen grandpas who have trouble understanding urban slang. We now see a grandpa who sounds like a college-goer. This grandpa has got some style! He has got some good sense of humor too. Can you be this cool? Deal with it!