12 Hilarious Pokemon Puns That Are Sure To Make You Lol
Wednesday, Jul 13, 2022, 1:33 pm
We are never too old for Pokemon, are we?! It has been nearly 20 years the first Pokemon game was released, and it is evident that the popularity of Pokemon games and its associated content like anime, manga, etc. hasn't come down a bit. As a Pokemon fan, we are sure you have already seen and read a lot about Pokemon on the internet, such as jokes, memes, etc. But, have you checked Pokemon puns? No? Read them here. Check these 12 hilarious Pokemon puns exclusively for you!

1.Guess The Word!
Just to make this topic a little more exciting to read, we have removed the pun on the picture, and now, it's your job to figure out what it is! Apparently, you can see Aladdin, Jasmine, and Magikarp in the picture, and three of them refer to another Aladdin character. Yes, you got that right! The answer is, "Magikarpet" - Magic Carpet to be precise. As you know, Magikarp is a useless Pokemon unless it evolves into Gyarados.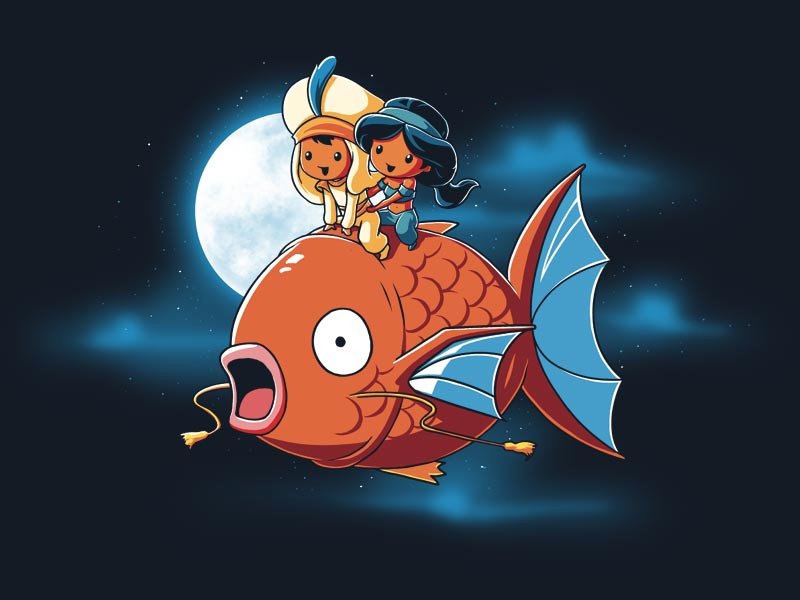 2.I Found This Humerus
That's Cubone in the picture, and the pun here is created between the words, humerus and humorous. Humerus also called as thighbone, is the longest bone in the human body, which is what Cubone is holding in its hand. We are sure you are going to get every pun on this topic, but just in case, if you failed to understand any, find what it is about in its description. Cubone is an interesting Pokemon, though. It keeps crying for its mother, and sometimes, it's hard to make it stop crying.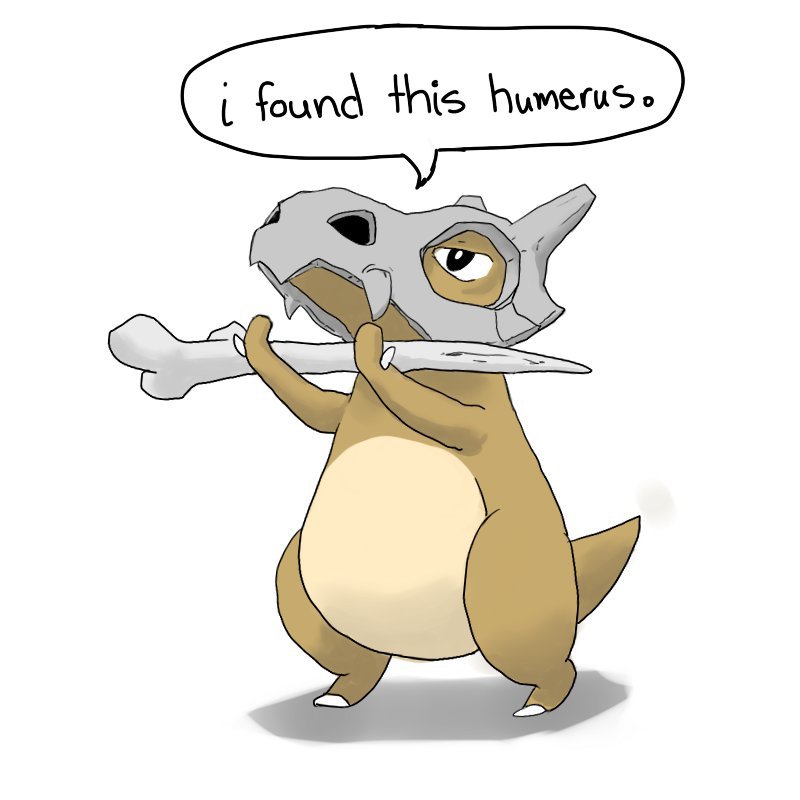 3.Don't Smoke...You Stupid!
Did you get this pun? You have to; because it is perhaps the easiest pun to understand on the topic unless you are completely new to Pokemon. As promised earlier, here's the description. That's a Weedle in the picture, and the pun sounds like, "Don't smoke Weedle, you stupid!" The name Weedle is referring to weed here. Weedle is a cute little bug but evolves into a rather intimidate-looking Beedrill at Level 10. It can Mega evolve into a Mega Beedrill with the help of Beedrillite.