15 Funny Redneck Marriage Photos
Monday, Aug 24, 2020, 6:51 am
Redneck Check: You have a house that is mobile and have half a dozen cars that don't work. If you are a redneck, buddy, you will not find this list amusing at all. If you think you aren't a redneck, keep reading. What you are about to see on the topic are 15 funny redneck wedding pictures that give you an unambiguous idea of what it likes to be a redneck bride or groom. Brace yourself to see fat girls, hunter chicks, shirtless men, skirt-lifting ladies, and of course a lot of guns and big a*s trucks!

1.This Funny Yet Cute Couple that Struck the Right Balance in Life
Love is blind. At least the man in this photo thinks so. There is nothing really wrong with this photo, but it will possibly make people giggle. This image may not look balanced, but the couple managed to strike the right balance in their lives. Everybody in this world deserves love in their lives irrespective of their size, shape or color.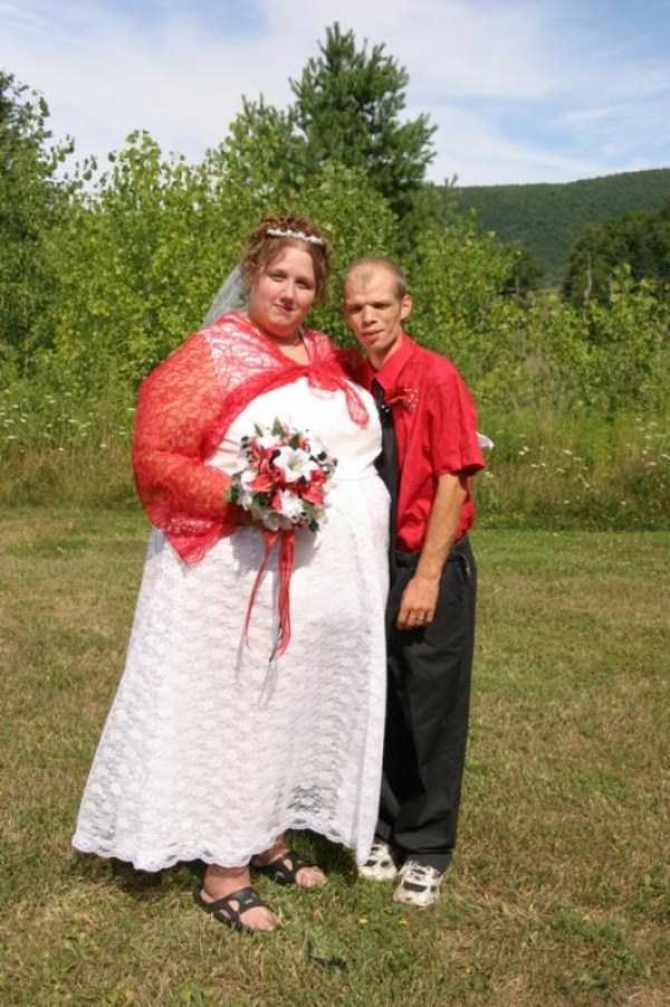 Source
2.We Must Go, Our People Need us
The old man surely looks like he is some kind of a 'sea king'. This marriage photo looks as if the couple is going back to their natural habitat located somewhere deep under water. Marriage is all about fun, right? It's never too late for this adventure loving elderly couple.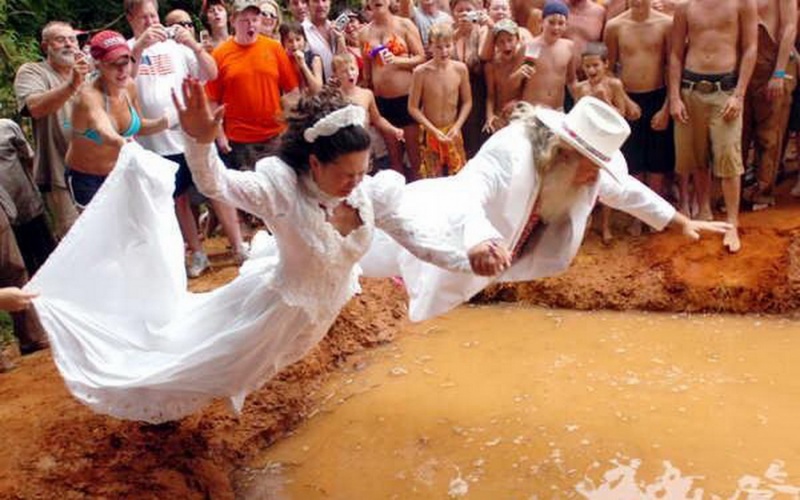 Source
3.This Marriage with 'Redneckism' Written All Over it
Mud trucks, guns, chicks, big boys and you know what? This is the perfect redneck marriage you could ever see. Even the stage is nicely set on a pickup truck. This redneck marriage photo will become more interesting if you keep on staring at it for some time.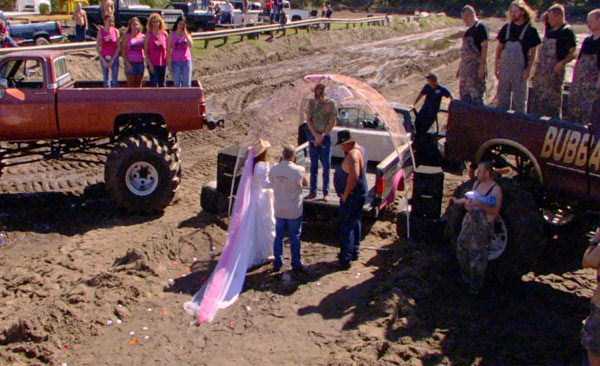 Source