15 Funny Redneck Marriage Photos
Monday, Aug 24, 2020, 6:51 am
Redneck Check: You have a house that is mobile and have half a dozen cars that don't work. If you are a redneck, buddy, you will not find this list amusing at all. If you think you aren't a redneck, keep reading. What you are about to see on the topic are 15 funny redneck wedding pictures that give you an unambiguous idea of what it likes to be a redneck bride or groom. Brace yourself to see fat girls, hunter chicks, shirtless men, skirt-lifting ladies, and of course a lot of guns and big a*s trucks!

4.A Small Man, Fat Bride and a Big Tractor
Why use cars when you have awesome tractors? This happy couple who are posing on top of a tractor are the perfect example of what redneck marriages are really like. On the lighter side, the tractor looks like more of a good match to the bride than the man in this picture.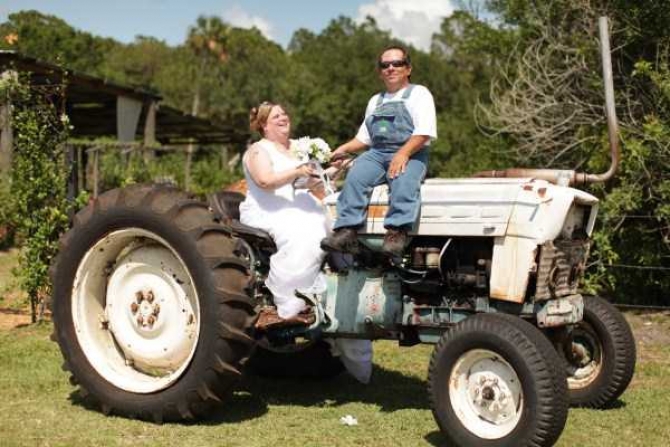 Source
5.Poles and Pickups
A pickup/mud truck and some empty space is all you need for a redneck marriage. Look how this happy couple is posing for the camera. They even have a pole on their mud truck to spice things up and make their marriage more interesting. By the way, the rodeo groom looks cool in this photo.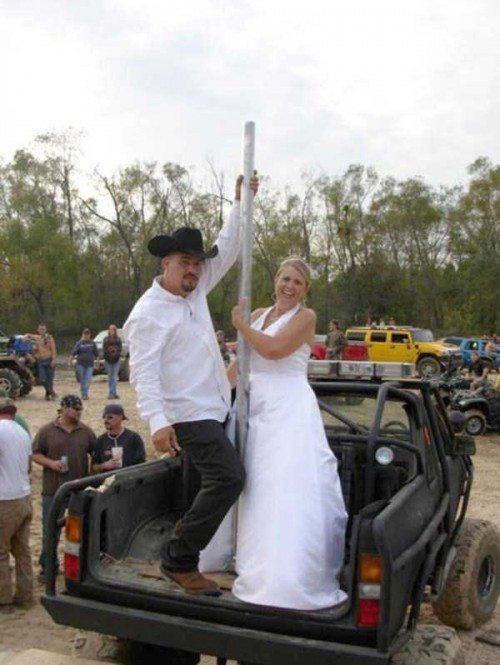 6.The Hunter Bride
If you are not a redneck, you couldn't even imagine doing something like this on your wedding day. Watch this cool hunter bride, posing with her gun and turkey. Now this is some adventurous wedding.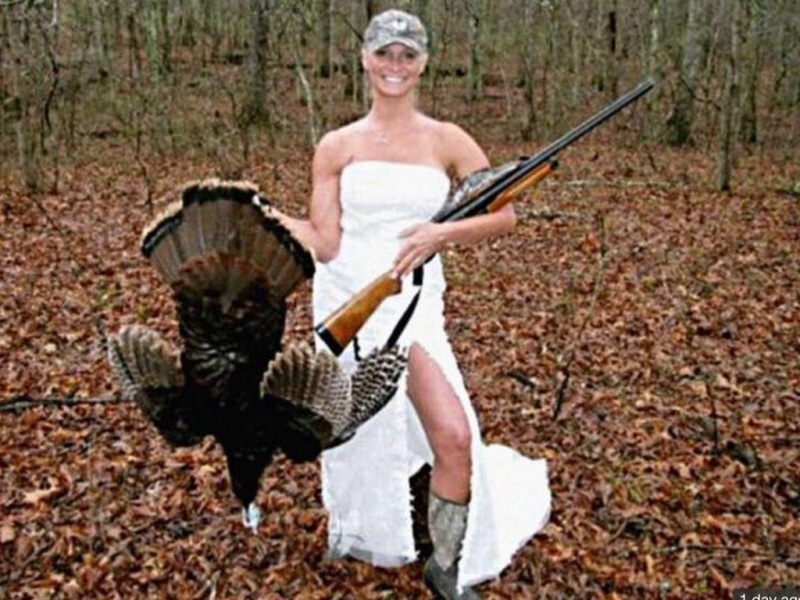 Source