15 Hilarious Toilet Graffiti Images Ever
Tuesday, Aug 17, 2021, 10:33 am
If we were to pen down the names of some coolest crimes, graffiti would always have a place on the list. Call it art or vandalism, graffiti is something that's hard to overlook. We all appreciate the street artists' incredible talent and admire their work until one starts smearing color on our property! Well, everything in the world is a canvas to paint on if you see it from an artist's eye - even a public restroom wall. You may have already seen toilet graffiti, but let us show you these 15 hilarious bathroom graffiti pictures that we believe are the best!

4.This Lobster C*ck Graffiti
We must thank heaven and earth for having creatures like this! Saying that, this world is no short of creative people who can invent animals on a toilet wall! His lobster c*ck is creepy! The last thing we don't wanna see is some creative genius making a movie out of this!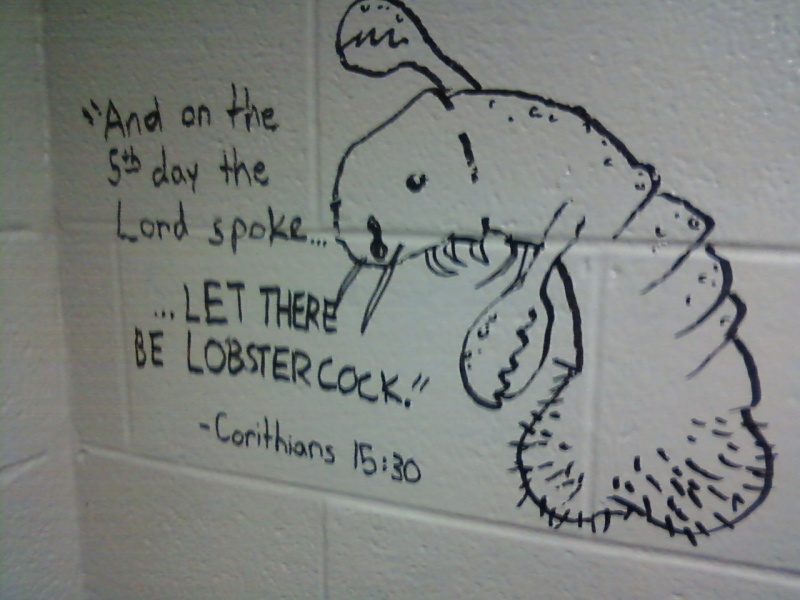 5.Drunk Octopus Wants to Fight You
Finally, we have something that's cute! The words are art here. The 2 words changed what is no more than a plain coat hanger into a drunk octopus that wants to fight you! It looks like the octopus is asking us to come at him! This is funny and cute at the same time.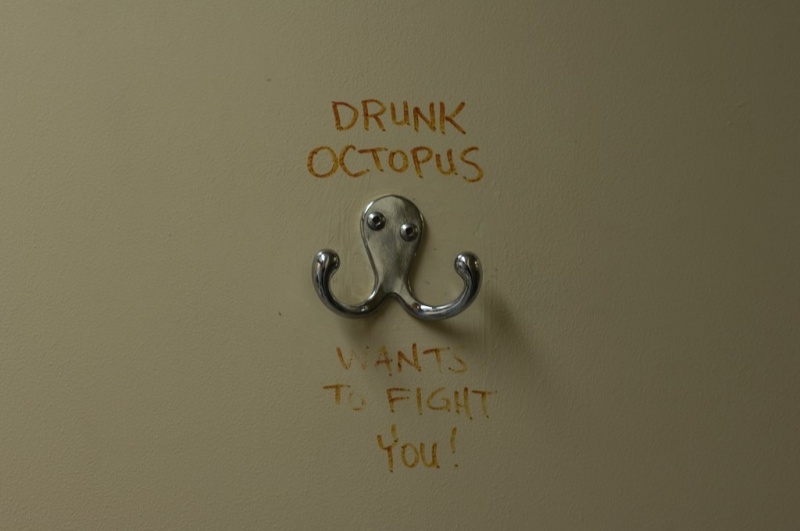 6.Another Marvel from a Creative Genius
The artist here too made good use of an object to bring life to his art. He created a human robot that is firing a huge gun! This graffiti is small, but looks complete and good. Every time someone pulls the handle back, it means they are pulling the trigger back! What an idea!