15 Unbelievable Yet Funny Complaints Received By Travel Agencies
Sunday, Aug 15, 2021, 12:51 pm
Tour operators and travel agencies have to deal with an ocean of complaints, almost every day. As a guest, you already know that it's hard to complete a vacation or a short excursion without little discomforts. In most cases, we adjust and move on. But sometimes, when things are really inconvenient, we complain. Thomas Cook and ABTA (UK based holiday advice service) jointly released these 15 real complaints they had received from their customers! Read fifteen stupid, funny and ridiculous complaints travel agencies ever received.

7.Oh Wow, What a Complaint!
"The roads were uneven and bumpy, so we could not read the local guide book during the bus ride to the resort. Because of this, we were unaware of many things that would have made our holiday more fun."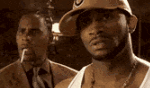 8.Someone Who Missed the Whole Geography Thing Badly!
"It took us nine hours to fly home from Jamaica to England. It took the Americans only three hours to get home. This seems unfair."

9.Isn't it Obvious?
"I compared the size of our one-bedroom suite to our friends' three-bedroom and ours was significantly smaller."