12 Best How I Met Your Mother Memes
Monday, Jan 25, 2021, 9:18 am
How I Met Your Mother is one of the most successful modern TV shows, thanks to its realistic characters and excellent storytelling format. The show reminds us of Friends (1994 â€" 2004) and appeals the same 25 to 35 age group that had made the Friends show famous. HIMYM roles reflect an average person's personality and traits. Millions around the world were able to see themselves in the show's leading characters like Barney Stinson, Robin Scherbatsky, Ted Mosby, and Lily Aldrin. Although we found the final few seasons of the show to be a bit emotional, How I Met Your Mother has remained a comedy entertainer overall. Look at the 12 best and funny How I Met Your Mother memes that take us back in time and remind the good olden days!

#11 I Want Everything But That


Yep he wants everything but to be her boyfriend, but in all honesty it is the only part that is actually missing. What is it with the legs thing half way as well?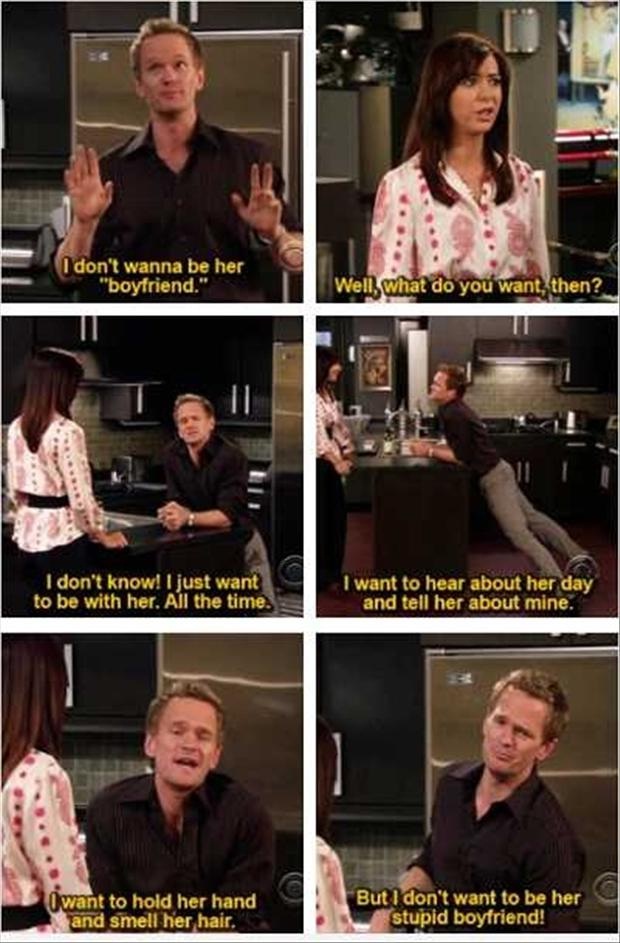 Report