12 Funny "Kid Who Needs To Fart" Memes
Tuesday, Jul 5, 2022, 2:00 pm
As a meme buff, you may have seen the "kid who needs to fart" or "must not fart" memes numerous times. The meme shows a boy with puffy veins on his face, giving us an impression that he is trying very hard to hold in a fart. The name of the kid in the meme is Michael McGee, and this particular picture was taken by one his friends who wanted to post that on Twitter as a joke. Nearly two months after posting it on Twitter, the picture went viral! People then began using it to make hilarious memes. Here are 12 "Kid Who Needs to Fart" memes that are hilarious.

4.This Meme About Trump
"When You're Donald Trump, and You Haven't Said Anything Racist in 8 Minutes!"
Well, he doesn't really say racist things frequently but does tweet a lot of controversial things now and then. Only on one occasion, he called black people poor and uneducated by citing some statistics and asked them to vote for him so he would try to change things for them. Yes, he is against Muslims and Mexicans, but neither of the two communities can be classified as a race! Ideally, the meme should be like, "When Trump haven't tweeted anything contentious in 8 minutes!"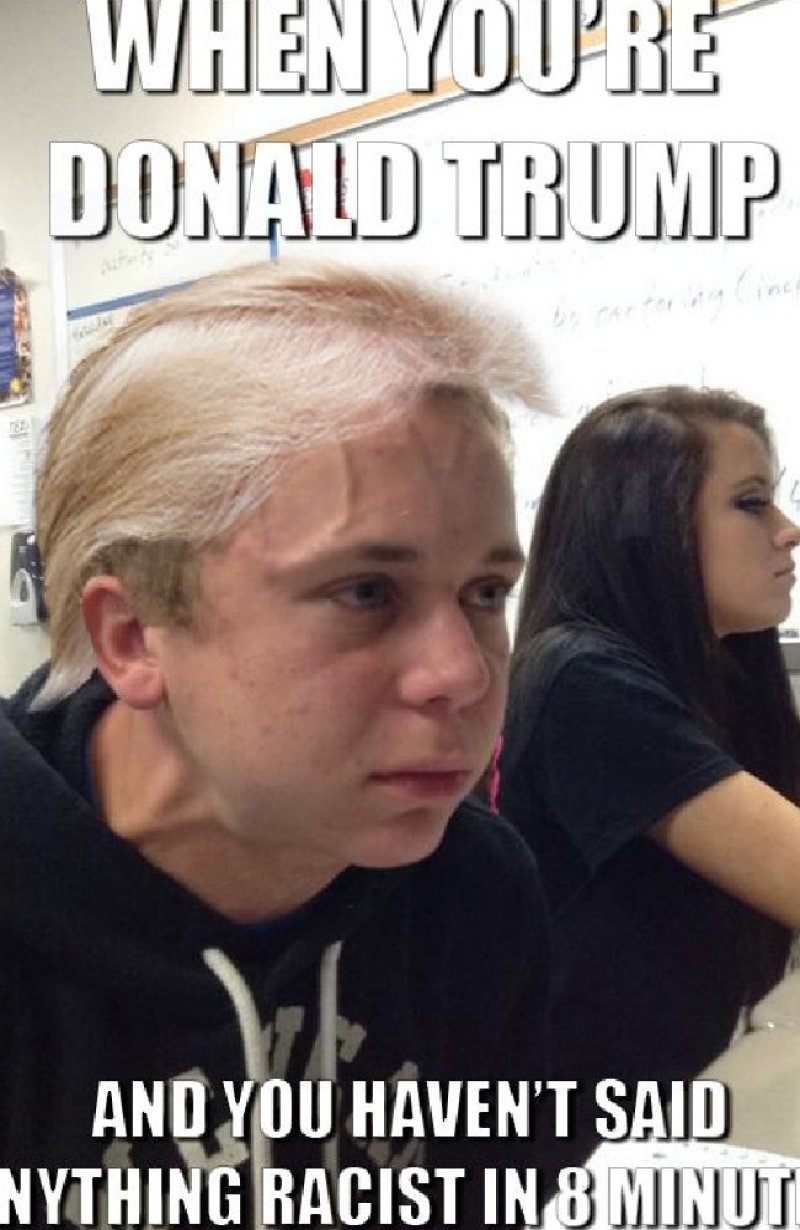 5.This Funny Meme About Vapers!
The person who created this meme seems to hate vapers a lot! In fact, a lot of people hate vapers and there are a lot of
vape memes
. There are several reasons for that, and the most important one is that many of us tend to confuse giant vape clouds with smoke. Vape clouds are just water vapor, and they disappear in seconds, whereas cigarette smokes linger in the surroundings for about 20 minutes. Secondhand exposure to vape isn't dangerous, but the only disgusting thing about it is that you are inhaling something that came right out of someone's mouth and lungs!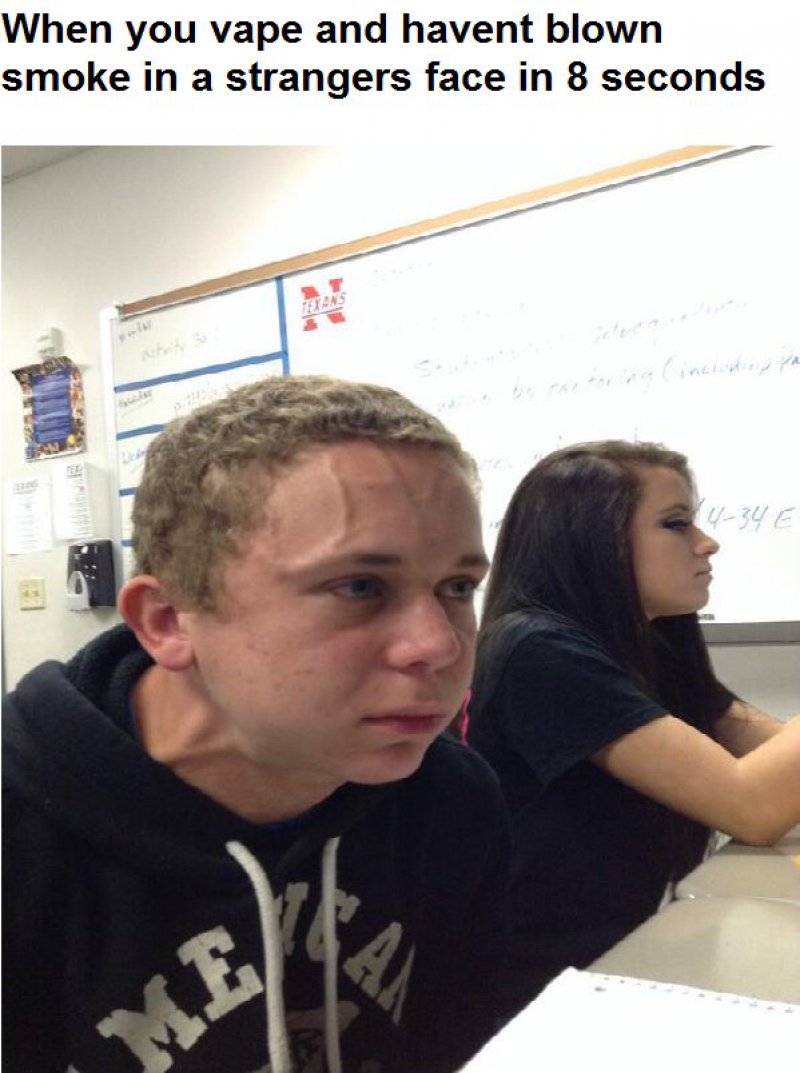 6.That's Faster Than Light!
"When you see a hot girl and try not to nut!"
Nutting by just seeing a hot girl?! Boy, that was super quick! A lot of men have troubles lasting long in bed, but we don't think their problem is as intense as this. In most cases, men can solve the problem on their own by adjusting their diet, increasing fitness levels, and doing Kegel exercises. Anyway, this meme is just meant to be a funny joke, so let's not dig it deeply!