15 People Reveal The Dumb Things They Believed As A Kid
Tuesday, Aug 18, 2020, 4:41 pm
Childhood is undoubtedly the happiest time of our life. As a kid, we always wished to grow up faster, escape school and do whatever we want to do. We cherish our childhood moments only when we grow up to become an adult. We even wish to go back and relive our childhood days because it was the best part of our life, no worries, living in a world of imagination, trying to figure how things work. We never really understand how the real world works when we are kids. The result? We end up imagining completely random stuff, and start to believe in them. We all had those misunderstandings and misconceptions in our childhood. Read fifteen dumb things people thought were true, when they were kids.

1.This is Really Dumb!
I thought the world was black and white before 1950.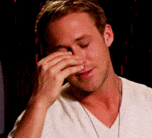 2.This Seriously Creative Childhood Belief
I thought that since my lock on my door said Lock Smith that there was a little man named Smith who unlocked the doors for us. I would stick little bits of cheese in the door to feed him as a treat for letting us in.

3.Another Funny Belief
I used to think that there were little people inside of the traffic lights who pressed buttons to make them change colors.