15 License Number Plates With Secret Meaning
Saturday, Jul 9, 2022, 12:26 pm
Now that the world is taken over by the social media, we can speak our heart out clearly, concisely, and as frequently as we want to. Before a decade or two, people used to use various mediums to convey their message, ideology, or even their attitude, and vanity license plates were one good way to do that. Although not as popular as they used to be, special interest or personalized license plates remain a craze among the several sects of the country to this day. Vehicle owners who want to obtain a vanity plate need to pay a few extra bucks to DMV and get approval from them. Here are the 15 pictures of funny license plates that caught our attention.

1.Can You Guess Who's in This Car?
The owner of this Ford Explorer car has picked the perfect plate! It reads as "DORA THE", while the model name of the car reads as "EXPLORER". Number plates like these will definitely make the people who are driving in the back smile for a moment! This is, and this will be one of the cutest number plates ever made.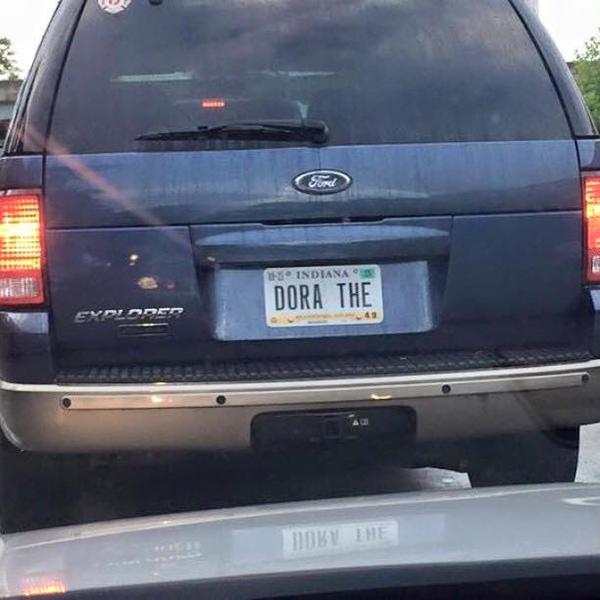 2.EAT THE, WHAT?
This number plate looks funny and little scary as well. Vanity number "EAT THE" sounds cool, but what this car owner written right down the text is scary! Nevertheless, this vanity template is an attention grabber!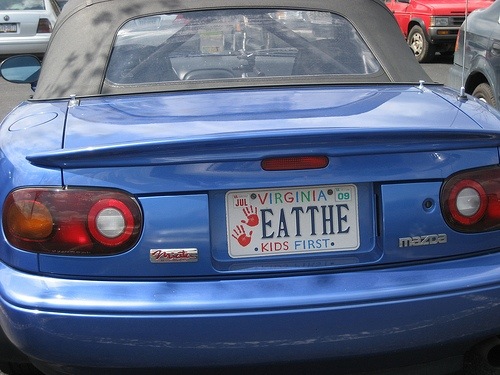 3.This Number Plate is Epic
The owner of this car has made the best use of the car name "Legend". We guess you got what the owner wants to convey to the world with this number plate. The message is "Legend of Zelda". The car is 'Acura Legend', more commonly known as 'Honda Legend'.