Most Awkward Family Photos Ever
Saturday, Jan 16, 2016, 6:32 pm
We all have that one awkward family photo that makes us really cringe everytime we see it but I am sure all those family photos won't be as creepy and awkward as these images. Here are 11 most awkward family photos ever.
1.Daddy Doesn't Like Clothes
This christmas as the whole family gathered to have a picture together in a common attire, Grumpy dad din't like the idea and went shirtless to protest.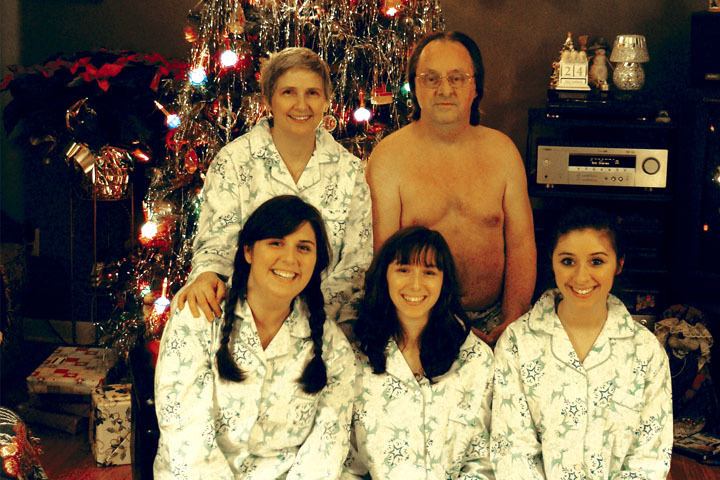 2.What The F*%$#??
Who does that? seriously dude holding your daughters boobs in a family picture? that is classy. What if a hold a blunt axe to your throat?? I don't see you smiling now. Undoubtedly one the most awkward family pictures ever.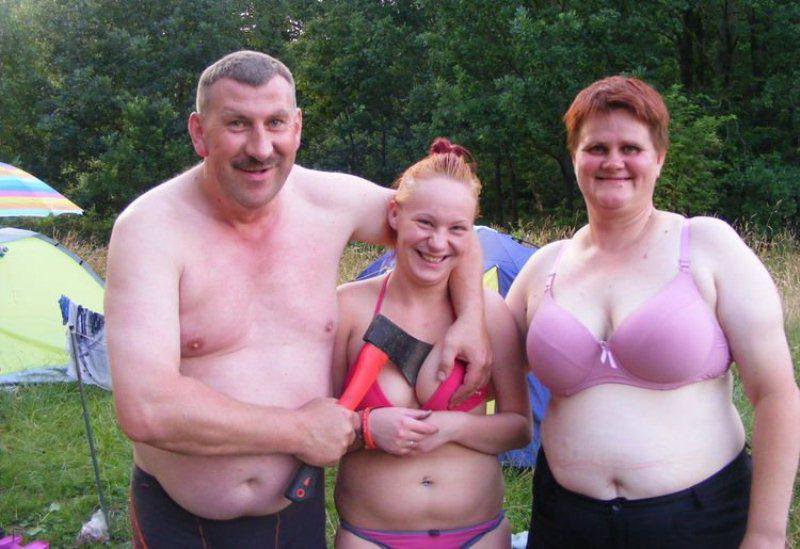 3.At Last I Did It
I have never seen a man so happy having pissed in his pants. I guess he had been holding it for quite long time. As they say you got to do what you got to do. This man has taken it too seriously.:D