15 Stupidest Faces Our Favorite Celebrities Make
Friday, Aug 14, 2020, 2:04 pm
Sometimes, willingly or unwillingly, many of us make "derp" faces while posing for a camera. Such photos look anywhere from ugly to funny. At times, celebrities make funny faces too. You are right! You are about to see those funny and stupid faces our celebs flashed in the past. Some stars intentionally made silly faces. The others just did that accidentally. Either way, their faces look too funny to not to laugh! See Miley Cyrus,
Kristen Stewart
,
Emma Watson
,
Robert Pattinson
,
George Clooney
, and many more celebrity derps on the topic. Don't miss seeing Emma Watson's troll face!
#15 Miley Cyrus Wacky Face


At the beginning, we thought finding a photo that show
Miley Cyrus
making stupid face would be very easy. In fact, it was very tough as we had trouble selecting one picture from probably an ocean of Miley Cyrus's silly photos! This girl forgot to pose nicely for a camera very long time ago. Here is our Miley making a weird and funny face for her fans. Her face looks a bit scary to be exact. She looks like she smoked one too many joints! WTH, man! What exactly is wrong with her?
See more Miley Cyrus's weird, wacky, and trashy pictures.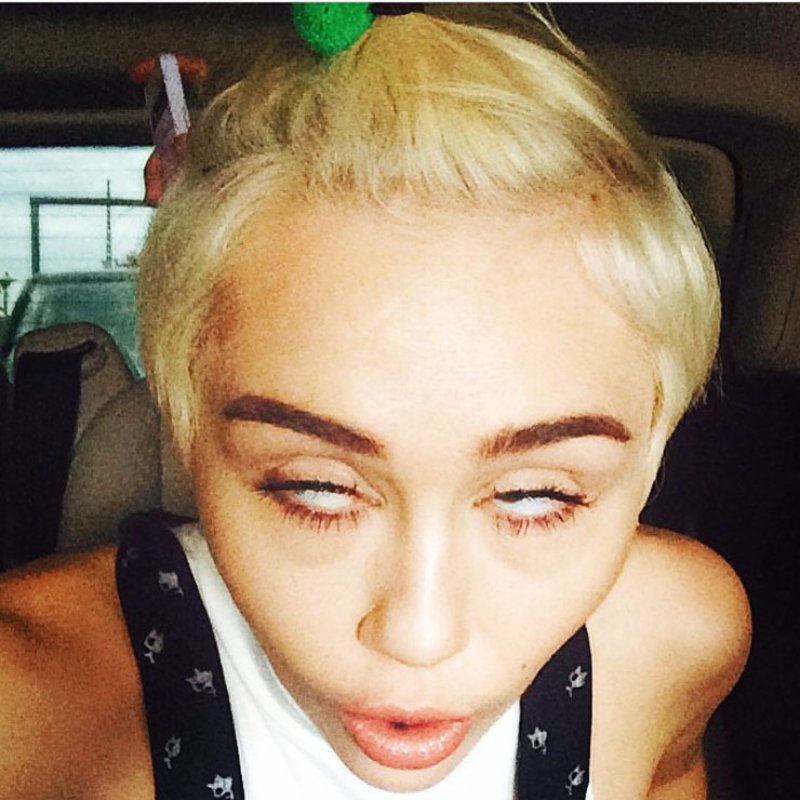 Report