Top 15 Party Fail Photos That Will Make You Say WTF!
Wednesday, Mar 31, 2021, 11:57 am
If you are a party animal, you can very well relate yourself to these funny party fails photos. Parties are fun, but you got to agree that they are a mess too. You see all kinds of people in a party. You have drunkards who don't settle for a drink or two. You have dopes. You have that one guy who keeps hitting on every girl he sees in the party. Let's not forget those ugly nymphs who are all over the men! Oh man, it's a real mess. Every party has its own fail moments. Here are fifteen party fail pictures that make you laugh.

#7 Minnie Mouse


You wonder about which part this guy is going to hate the most. Is it the gentleman sausage on his chest, the fact he loves boys, or is it the Minnie Mouse ears on his head? You have to admire his friends for their creativeness here as you will certainly not see anything else like it online, so they do deserve a round of applause.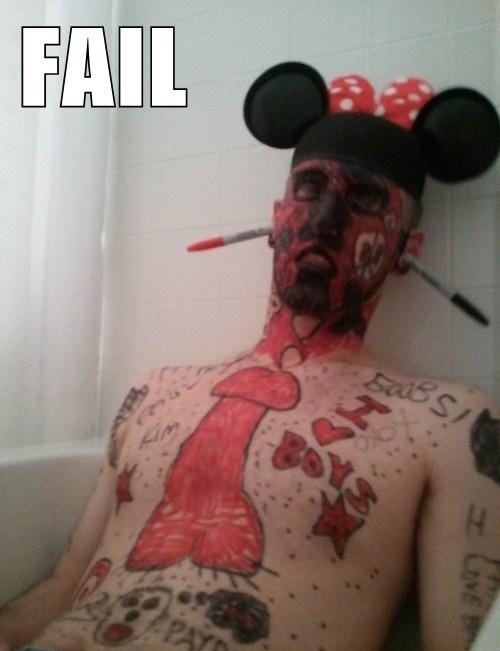 Report