12 Funniest Definitions Found On Urban Dictionary
Monday, Jun 22, 2020, 6:30 am
Most of us might have already stumbled upon Urban Dictionary (UrbanDictionary.com) a few times while searching for the definitions of some slang terms. As the name suggests, the website has a big collection of English slang words used in different English-speaking countries and their meanings. It was founded in 1999 as a parody of Dictionary.com. The website has gained a lot prominence as more and more people are using slang words in their speech and write-ups. The site's content including the definitions on the website is user-driven. Most of the Urban Dictionary definitions are hilarious. They crack you up the moment you read them! Read 12 such funny definitions found on UrbanDictionary.com!
7.What a wonderful word
There is no doubting the absolute brilliance of this word and the fact that they then give two different examples of how it could be used does just add to it. However, it is the first one that is the mark of a genius and see how many times you can go and use it today.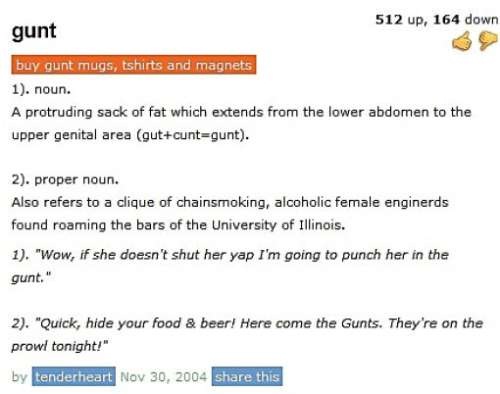 8.Haven't we all done that?
PORB is not precisely a slang word, but it does have a page of its own on UrbanDictionary.com. Don't tell us you haven't typed PORB before! Come on; you can be honest with yourself here and just admit that you have actually typed in PORB by accident at some point during your Internet career. Apparently, someone defined the word in the best way possible. This is funny but crystal-clear explanation, isn't it? That last sentence is even hilarious! K-Y? Check. Kleenex? Check. PORB!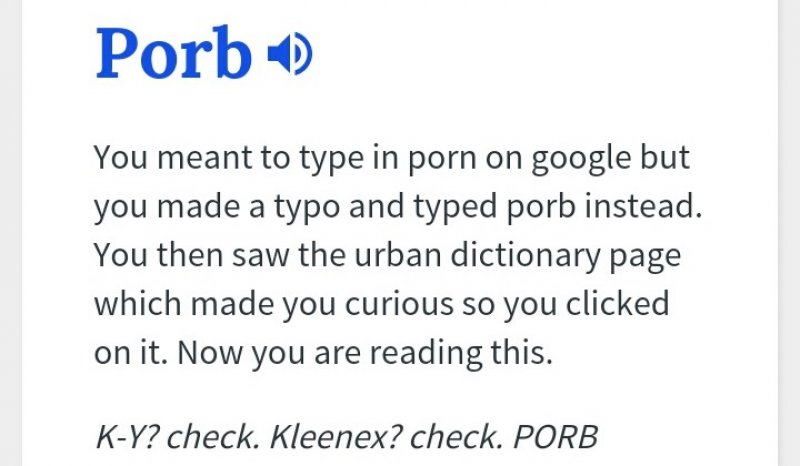 9.Little parasites is so accurate
The person that came up with this definition has done the world proud by describing them as parasites. This is a definition that should be used as an example to others in order to warn them away from the things that the music industry will throw out at us.