15 Awesome Teachers Everyone Would Like To Have
Friday, Aug 21, 2020, 10:12 pm
Though most of us aren't going to remember them for a long time, teachers undoubtedly are the best things to happen in our lives. We love our teachers. We hate some of them too! Some teachers are super cool, and we absolute love sitting in their class! Here are 15 awesome teachers that make us think why we didn't have them as our teachers.

1.This Awesome Professor in Pajamas
If you think this professor missed a morning alarm, you are wrong! Since we are calling him an awesome professor, there must be a good reason behind his appearance! This professor is actually protesting college administration decision to hold classes at 7 AM in the morning. Seriously, who would show up to class at 7 AM?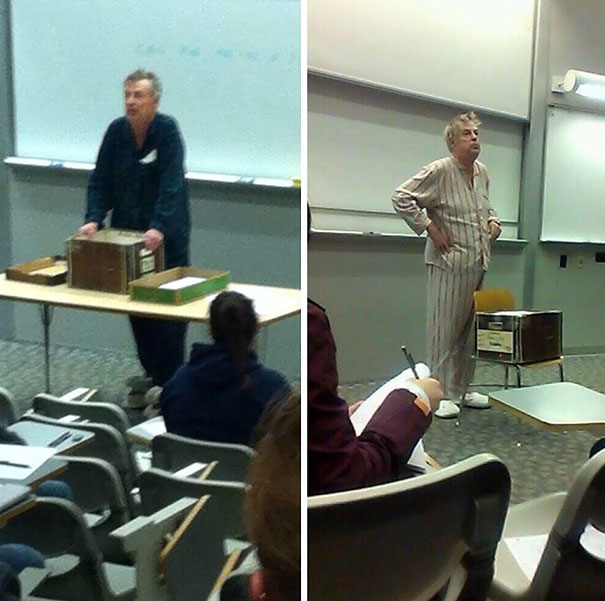 2.This Teacher Trio
These three teachers you are seeing in this picture are super cool. Every year, they come up with a cool and unique theme for their yearbook pictures. Teachers like these are loved by students a lot more. Unfortunately, most of us have only met boring, stubborn or unnecessarily strict teachers.


3.This Amazing Art by a Teacher
Some people are born artists! They will continue that art thing with them no matter what they do and where they go. Check this awesome blackboard art by a teacher! This teacher draws cool art like this every day to inspire and motivate students. He says bears only eat sad people; asking his students to be happy and smiling always!