15 Awesome Teachers Everyone Would Like To Have
Friday, Aug 21, 2020, 10:12 pm
Though most of us aren't going to remember them for a long time, teachers undoubtedly are the best things to happen in our lives. We love our teachers. We hate some of them too! Some teachers are super cool, and we absolute love sitting in their class! Here are 15 awesome teachers that make us think why we didn't have them as our teachers.

13.Trust Her, She is a Chemistry Teacher
Chemistry teachers are uber cool! They will never stop impressing with cool chemicals, substances, explosions and what not! This chemistry teacher in the picture made a fiery Halloween pumpkin for her students! Never mess with a chemistry teacher and her favorite students in the class!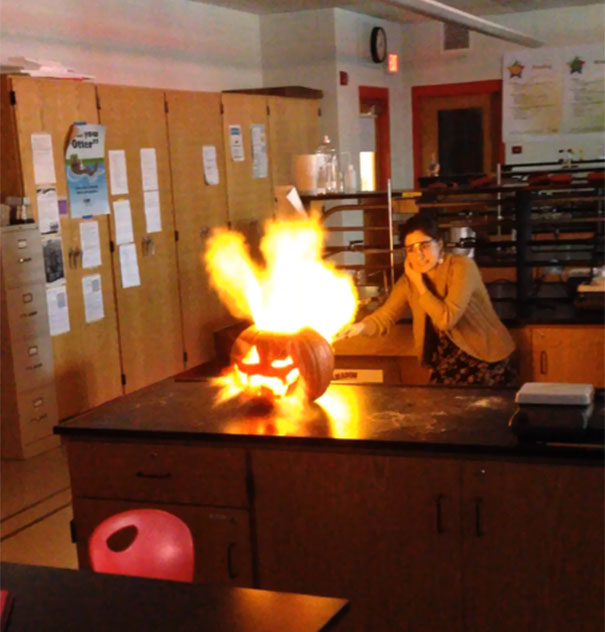 14.This Awesome Teacher Who Needs No Tool to Draw a Perfect Circle
Can you even draw circle this perfect using a compass or drawing tool? We bet most of us are bad at math drawing! This cool teacher however needs no more than a blackboard, chalk piece and incredibly stable hand to draw a perfect circle. This is some serious talent! The students of this class must be lucky to see this thing drawn live.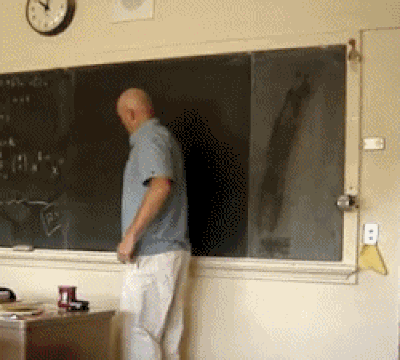 15.Super Cool Math Teacher Knows How to Wish Mathematically
This is the coolest math calculation we have ever seen (Don't ask us to explain)! All we understood is that last line (should we call it 'last step'?) that says Merry Christmas! More people wouldn't be hating math if we have cool math lecturers like him in the picture.