15 Beautiful Items That Are Carved Out Of Scrap
Friday, Aug 28, 2020, 7:38 pm
Creativity comes in many shapes, and forms. Anything and everything can be turned into a great piece of art or craft, if you are creative enough.
Michael (or
Moerkey
), an artist in Australia, does exactly that, turning discarded keys and coins into bottles, lampshades and other beautiful recycled metal sculptures.
Here are 15 beautiful items made only from coins, keys and copper wires etc.
1.Wine Bottle Made out of Keys
This unique looking item makes a great decor piece, and will become one of the most talked about items you have in your home. As many as 60 old keys were used to make this cool looking wine bottle. This is only a decorative item, it cannot hold wine or other liquid items.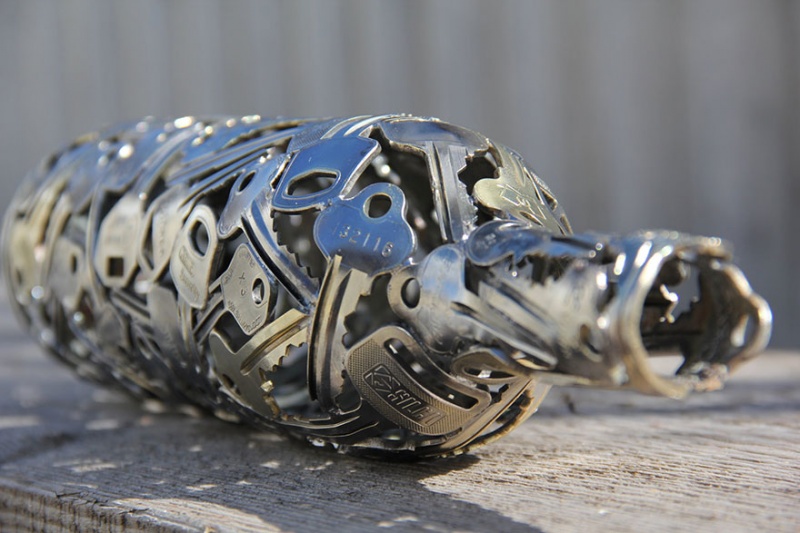 Source
2.Now a Wine Glass Sculpture
This awesome looking wine glass/goblet is made using copper wire and 20 keys of selected sizes. This decorative object is handmade, and treated with a clear coat for long lasting shine and smoothness.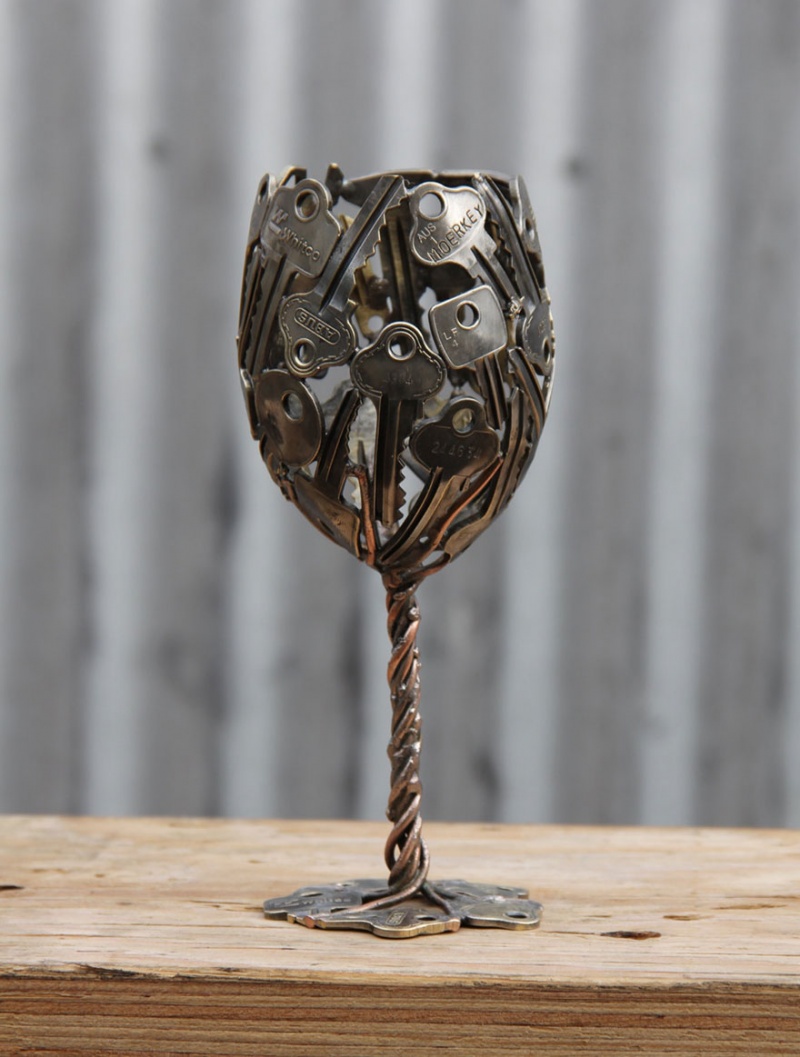 Source
3.A Beautiful Looking Metal Sphere Made out of Keys
When good casting skills meet creativity, the result will be something like this great looking sphere sculpture. Not only does it look cool, but also perfect. 120 keys were used to make this unique looking decorative item. The outside part of the sphere is treated to give a polished look.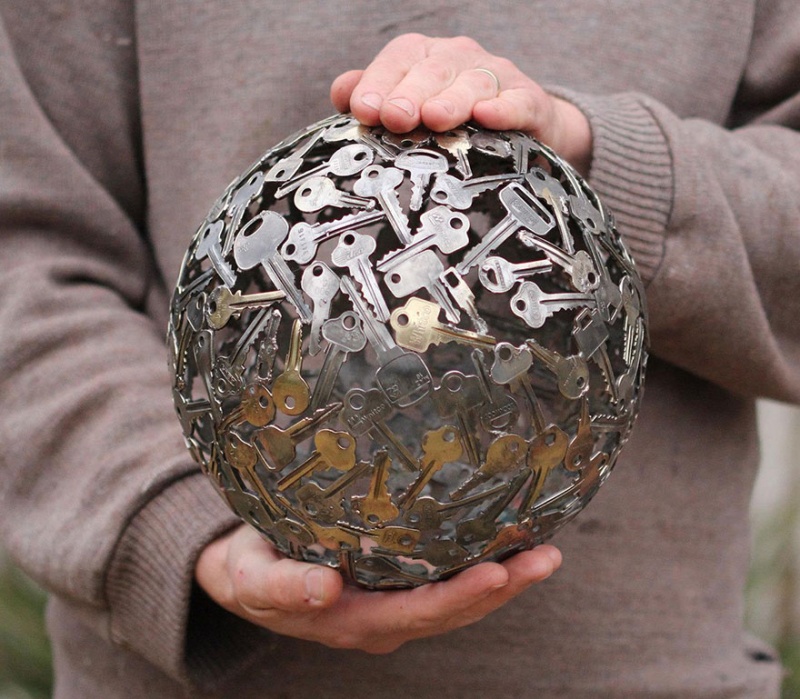 Source