15 Beautiful Items That Are Carved Out Of Scrap
Friday, Aug 28, 2020, 7:38 pm
Creativity comes in many shapes, and forms. Anything and everything can be turned into a great piece of art or craft, if you are creative enough.
Michael (or
Moerkey
), an artist in Australia, does exactly that, turning discarded keys and coins into bottles, lampshades and other beautiful recycled metal sculptures.
Here are 15 beautiful items made only from coins, keys and copper wires etc.
10.Copper Wire Balls
Numerous ring like structures are soldered together to make these unique decorative items. These wonderful looking balls are made from copper wire scrap. These are the ones to choose if you are looking for unique garden decorative pieces.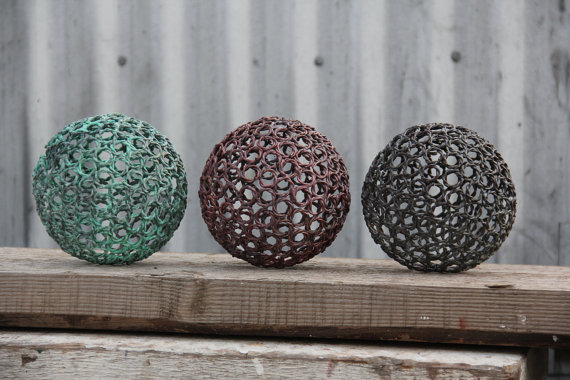 Source
11.NFL Football Sculpture
If you are a fan of NFL, or looking to buy decorative pieces with a sports theme, consider this highly cool NFL football shaped sculpture. Over 150 handpicked silver and brass keys were used to make this sculpture.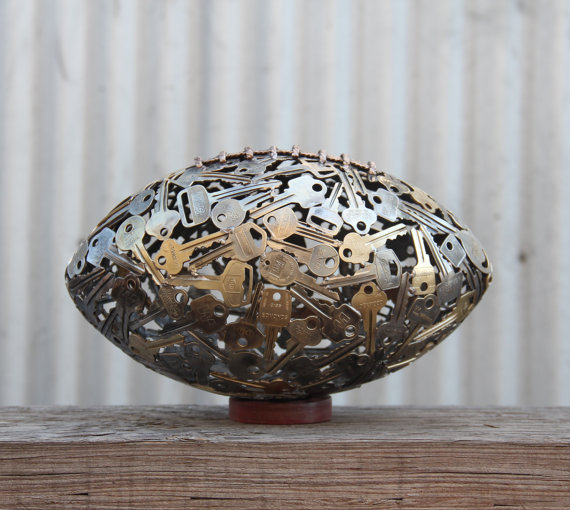 Source
12.Bowl Made out of Coins and Keys
A wonderful combination of coins and keys was used to make this highly unique looking bowl. The bowl catches people's attention in a flash, and a must for those who are after weird and unique decorative items. The inside of this bowl was treated with a food safe UV finish.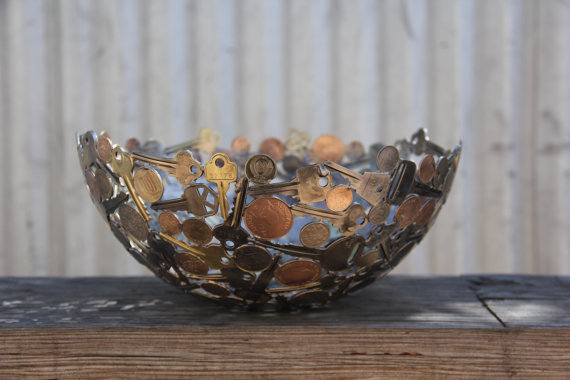 Source