15 Funniest Notes Ever Left For Neighbors Having Sex Very Loud
Monday, Aug 16, 2021, 5:38 pm
As not all of us can afford a villa or an individual house, we have to live in those apartments or those neighborhoods where people live really close together! Neighbors do lots of thing that irk us. Loud sex is one among the many things that really trouble us as neighbors. Did you ever face this problem, and spoke to your neighbor about it?
Here are fifteen funniest notes left by people to those neighbors who are having sex loudly.

4.This Note is Weird But Funny
No, we don't really think this guy wants them be louder. He has given them a reminder in a real sarcastic tone. We are sure this note would have made that lady scare or smile a little! Well, this is not one of those unsolicited note that simply says 'neighbors'. This guy even wrote his flat number on the note!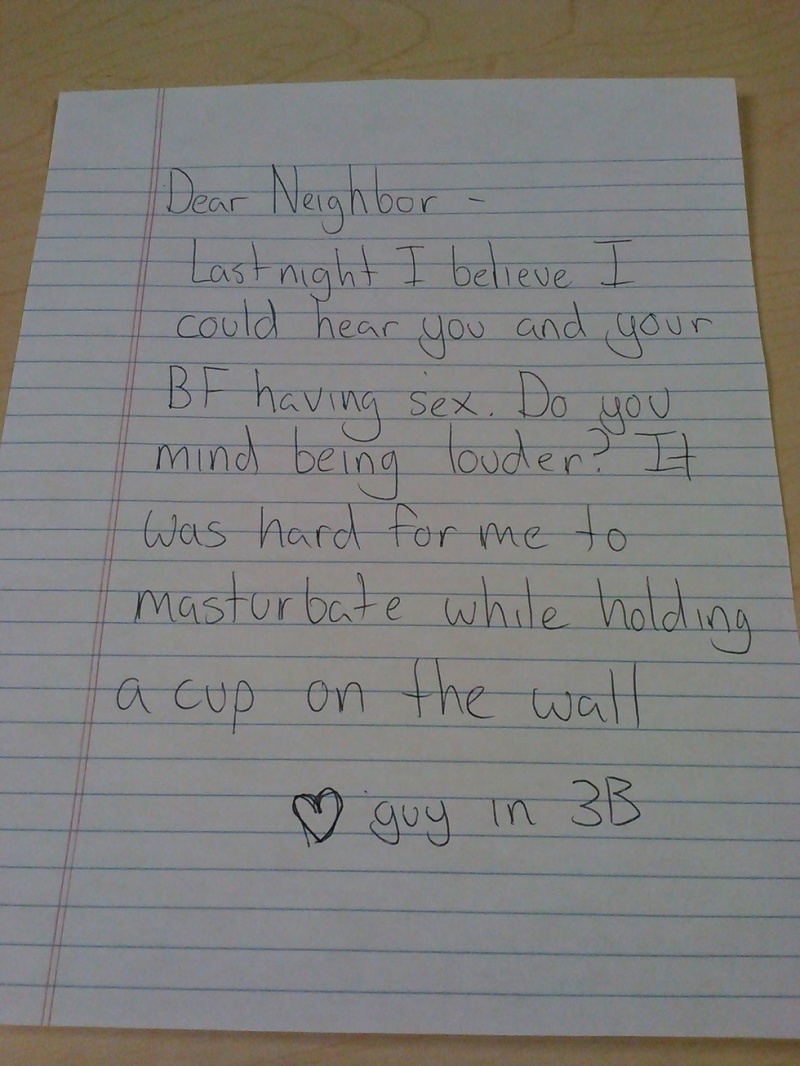 5.This Person with Good Sense of Humor
This problem will irk you a lot especially if you stay in an apartment. The sounds from the top floor (not necessarily be bed post making noise) will annoy anyone constantly. But this guy with a real good sense of humor, is asking his neighbors to make sure their bed doesn't make noise when they have sex!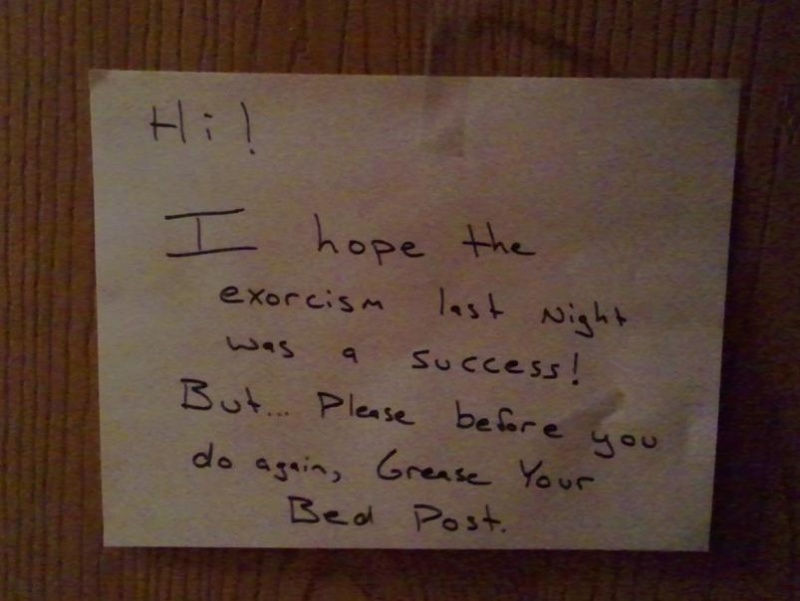 6.A Warning Note of Its Kind
The couple who received this note either have to slow down their vocals during sex, or join this neighbor in their sexual activity! This guy may sound little rude, but his note is right on target! We hope he never gets bothered by them again.