15 Home Cleaning Hacks That Make Cleaning Easy
Sunday, Jul 10, 2022, 9:33 pm
Unless you are obsessed with cleanliness, you are not going to enjoy your time in cleaning stuff at home. And yes, cleaning is one such boring and exhausting task. So, to make all your cleaning tasks shorter and simpler, we have made this highly useful list. These cleaning hacks are easy to try, and save you big time and effort.

1.Microwave Your Kitchen Sponge
Hack: To make your kitchen sponges clean and free from germs, microwave them to kill 99% of germs.
How do you do that? Clean kitchen sponge with water, and then put it in a microwave. Heat it for 2 minutes on medium temperature setting, and let it cool. Make sure your sponge is completely wet before putting it in microwave to avoid burning.
Bonus Hack: Use a binder clip as shown in the figure to store kitchen sponges. Simply leaving them lay flat increases the risk of germ infestation.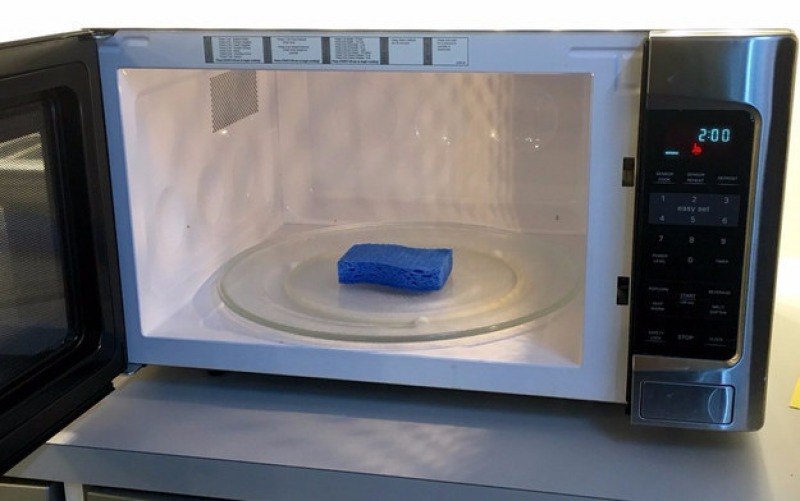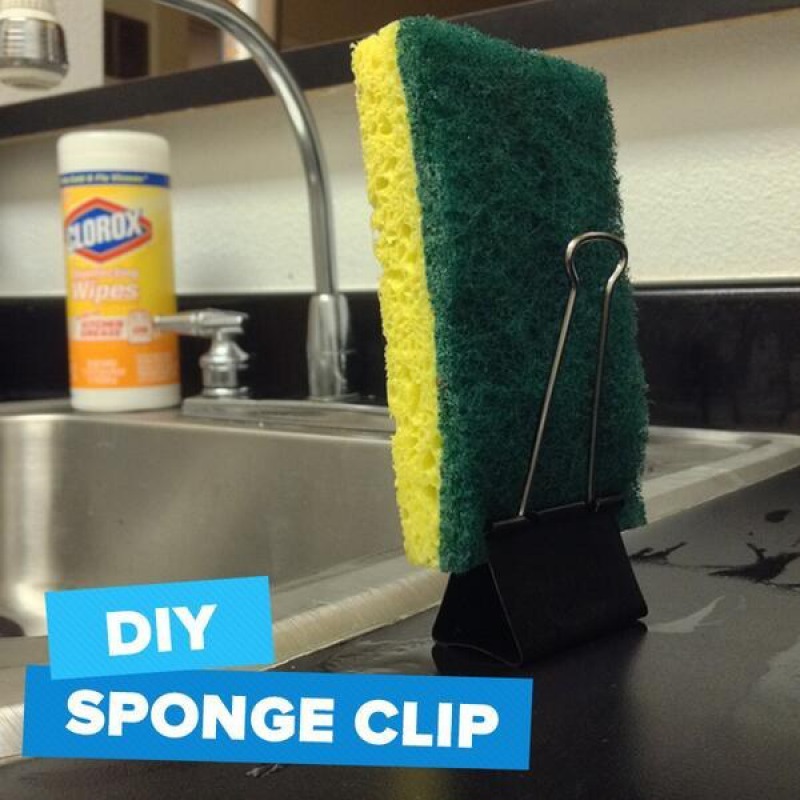 2.Use Wax Paper to Keep Your Faucets Clean and Shining
Don't we all hate those water stains on our
pricey faucets
? Let's clean them now in the simplest way possible.
Hack: Use a wax paper to remove water stains, finger prints etc from your faucets.
How do you do it? Clean your faucet with water or a wet cloth to remove grime off it. Take a wax paper and clean faucet as shown in the picture. Voila! There you go. You have your faucet shining and twinkling like a new one.
Note that this hack works best with faucets that have a chrome finish.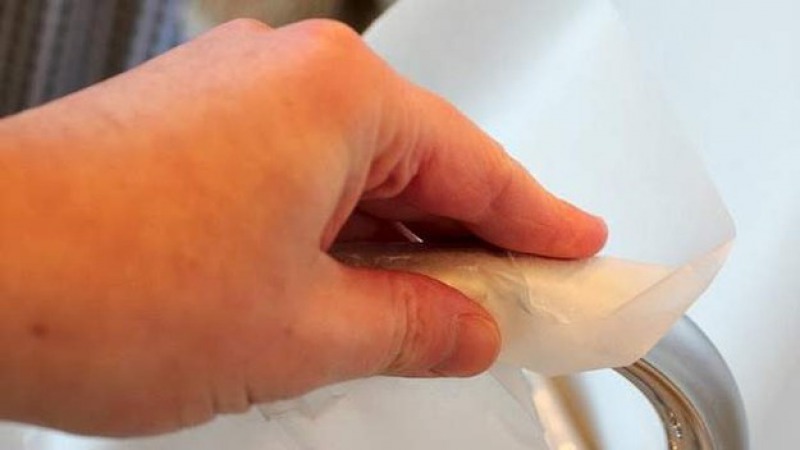 3.Clean Gunk Off Your Toaster with Cream of Tartar
If you cook food, you already know what cream of tartar is. Even if you don't know, just remember the name, and get it from your local grocery store.
Hack: Cream of tartar works great to remove the gunk and stickiness on toaster.
How do you do it? Take some cream of tartar and add little water to it to make a milky substance. Apply it on the external side of toaster, and clean the area gently with a kitchen sponge. Use a damp cloth to wipe clean the toaster. That's it; your toaster is clean and free from gunk.
Bonus hack: You can use a tooth brush to clean the inside area of your toaster.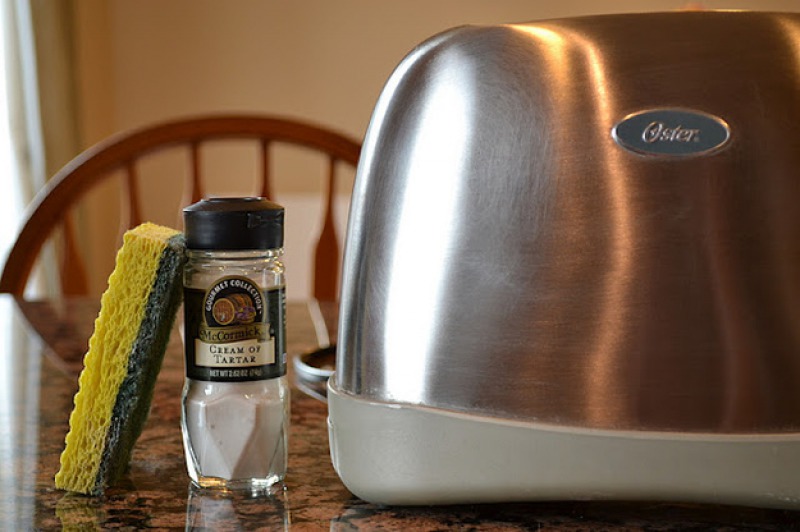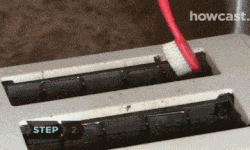 Source