15 Images That Show, You Must Visit A Baby Panda Daycare Once
Saturday, Jul 9, 2022, 6:23 am
Pandas are cute. More than looks, it's their silly, stupid and playful nature that makes them cute. Unlike other wild animals, pandas have interesting behavior. Pandas are listed as endangered animal species as there only 1600 pandas left in the world. The problem with pandas is that they are lazy and least interested in breeding. Female pandas breed only for two to three days a year, and give birth to only one cub every two years.
Let's us show you Chengdu Research Base in China, which is a research and breeding facility for giant pandas. We call it 'baby panda daycare' because it looks no less than a daycare! Here are 15 awesome images that make you
1.This is Why It's a Daycare
This place isn't like a zoo where animals are kept in captivity with little or no comfort. Pandas here are treated like human babies. These panda babies (and their moms) get best treatment. They get best food, nice toys and lot more. We bet these pandas lead a better life than most of us!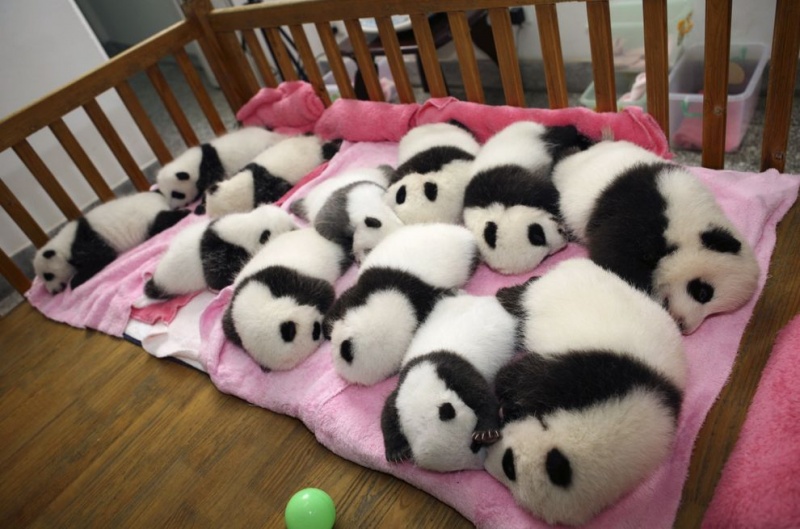 Source
2.They are Cute No Matter Where They are
People love pandas for a reason. Look how cute these pandas are! Here, these pandas drink milk like human babies! Look how pretty they are. At this daycare, they are treated like VIP guests. We guess many people think why they weren't born as pandas!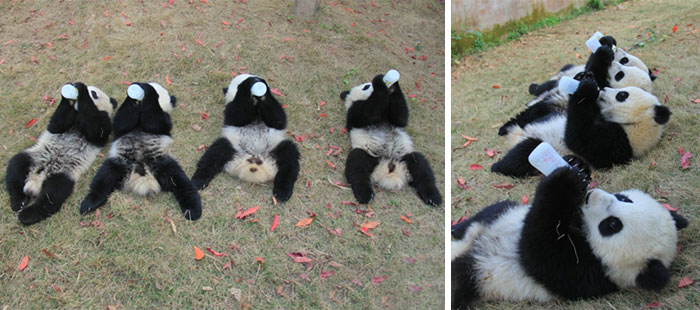 Source
3.Baby Panda Riding A Rocking Horse
After seeing this picture, you will understand it completely and agree that this place indeed is a special place, and you haven't seen it before or will not be seeing it in near future. Look how adorable this
baby panda is, playing
nicely on its rocking horse. This is beautiful, right?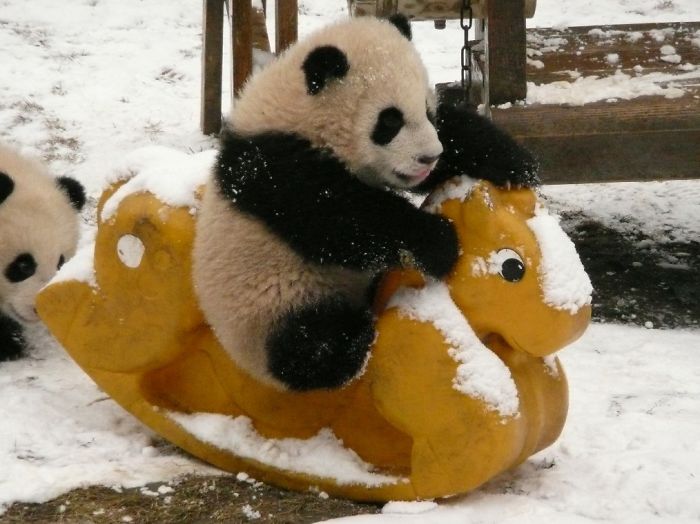 Source