15 Times Feminists Gave A Fitting Reply
Sunday, Aug 23, 2020, 9:53 pm
Feminism! We are going to talk a lot about it in this list. What is feminism? Or, who is a feminist? In simple words, feminism is an ideology that advocates gender equality, assuring women equal political, economic, educational, social and personal rights. If you think feminism is all about spreading misandry, or advocating female supremacy, you are wrong.
Let's come back to the topic. We have fifteen women here, who gave fitting replies to misogynists! These replies are not only hilarious, but also thought-provoking!
1.Zero F*cks Given to misogynists Everywhere
That reply from a man was definitely not what an average woman wants to read when she talks about reducing her breast size. She clearly seems to be unhappy there. Do you know what differentiates a good joke from bad joke? A SITUATION! The world will be a beautiful place when we start understanding people, and feel their pain.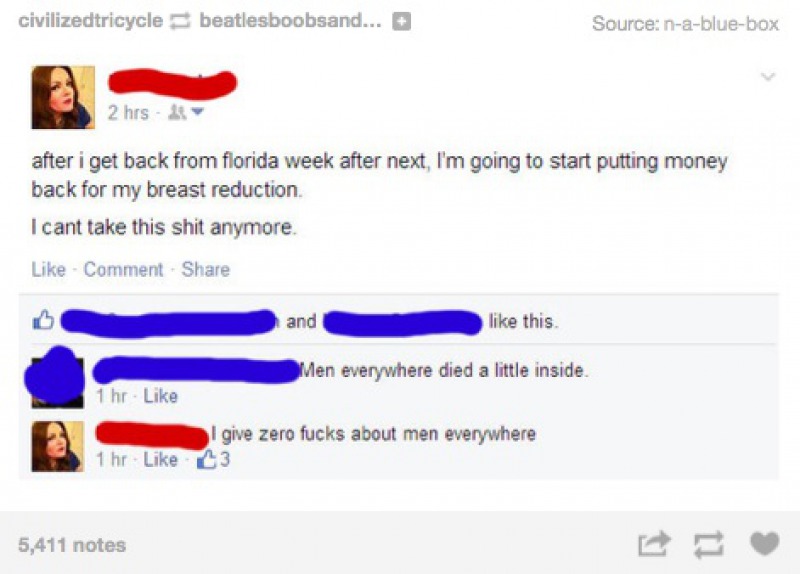 2.So Who Complains the Most?
Men think women are annoying. Women think men are annoying. This is a never-ending cycle, and would be a pointless discussion if we have to generalize and conclude on which gender complains the most. 'Complaining' is something that's related to an individual's mentality, and gender has nothing really to do with it.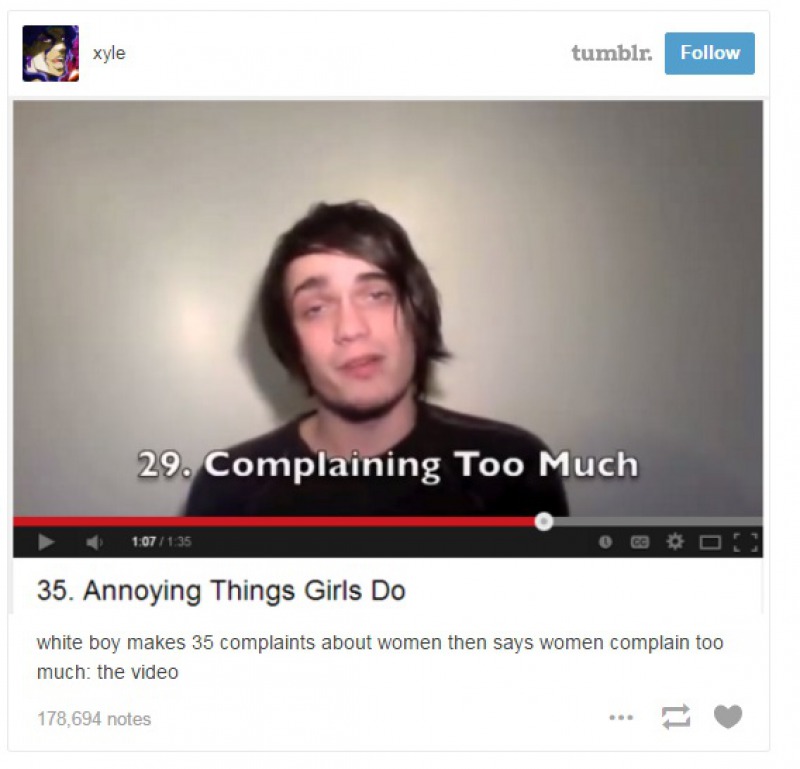 3.This Funny Act of Scaring a Guy
Take this lady as inspiration. Wait a minute! We are not telling you to strangle men. We are just advising you to do what your mind wants you to do. If you don't like to respond to a stranger, don't respond! If you are hurt by their words, confront them! If you kind of liked their approach, probably smile back at them. Ultimately, it's you who decides what's good and what's not!