15 Times Feminists Gave A Fitting Reply
Friday, Jun 19, 2020, 9:53 pm
Feminism! We are going to talk a lot about it in this list. What is feminism? Or, who is a feminist? In simple words, feminism is an ideology that advocates gender equality, assuring women equal political, economic, educational, social and personal rights. If you think feminism is all about spreading misandry, or advocating female supremacy, you are wrong.
Let's come back to the topic. We have fifteen women here, who gave fitting replies to misogynists! These replies are not only hilarious, but also thought-provoking!
13.Shut up Carson
What he did there is exactly what he doesn't want to see women doing. As much as people have freedom to express what they want, they should also understand the fact that everyone will have the same freedom to do whatever they want. Don't judge people, and don't care when people judge you.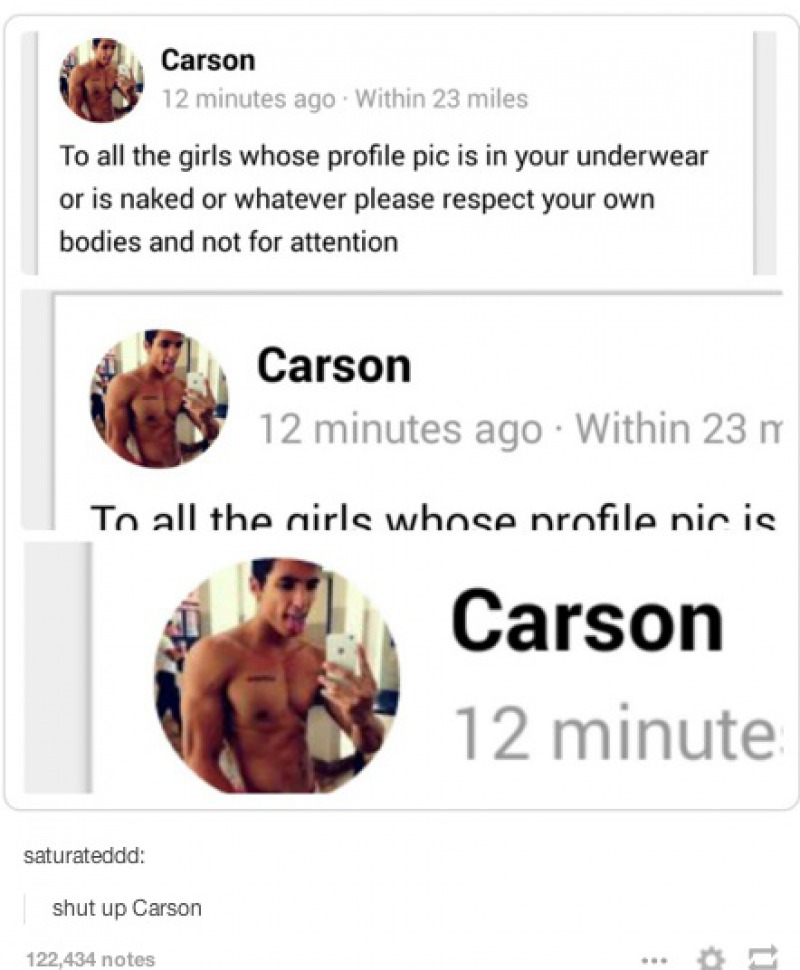 14.This Girl Who Made a Guy to Fap to Her Knees
That lad got trolled by this girl's 'kneevage'! This is hilarious. In the end, she even asked us a question? Can you just help her? We think she should not do anything that puts her out of her comfort zone. If she hates to receive all those videos of him, she can straightaway tell to him. If she is that kind of a lady who doesn't give a $hit about things, she could simply let that guy continue his dreaming! Never ever force yourself into doing something you don't like.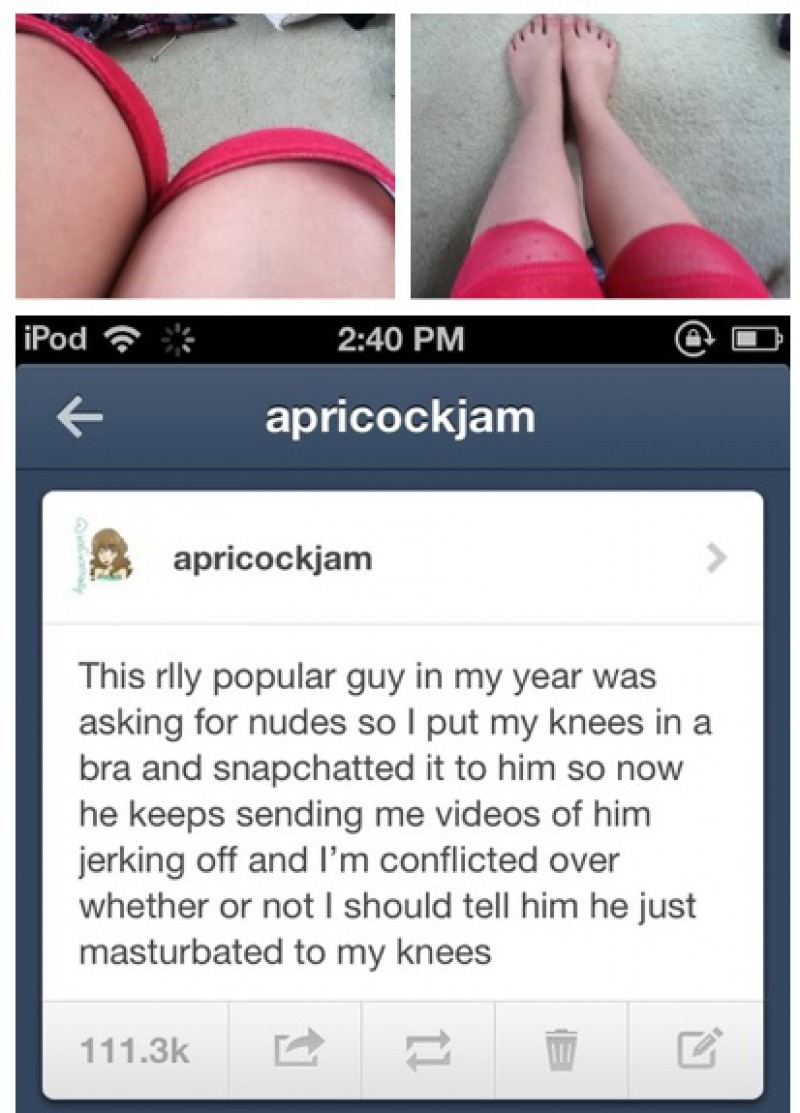 15.Go Chop Some Lumber
Ladies, next time when you hear someone saying 'make me a sandwich', just tell them to go and chop some lumber! This funny insult would make yours and their day.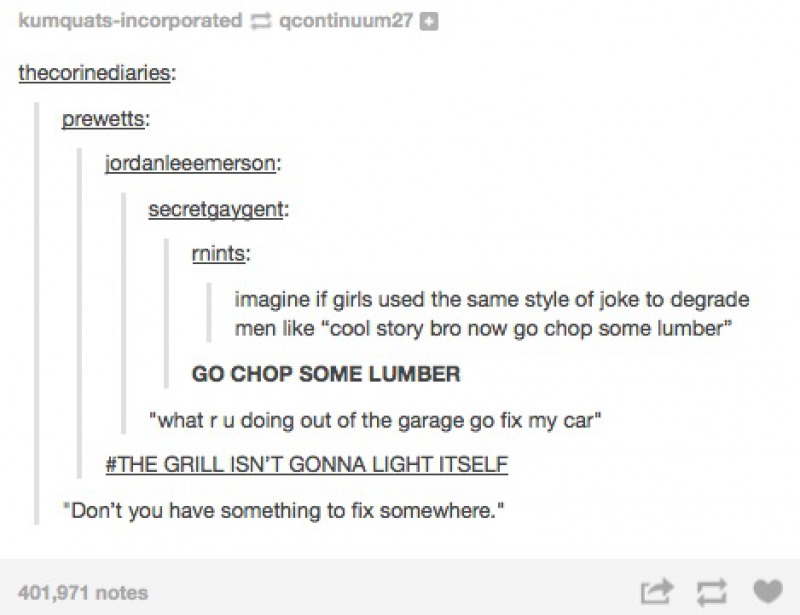 To sum up this list, let's put things this way. Fight oppression, and fight for rights because it is our moral duty as human beings to help and support other human beings. Don't support women just because you are a woman, or, don't support men just because you are also man. The world will be a great place to live when we stop representing gender, race or religion and become a human being first.