15 Comics That Perfectly Illustrate Everyday Struggles Of A Woman
Tuesday, Jun 30, 2020, 12:04 pm
Being a woman is lot different than what most men may think. There is pain. There is happiness and There are struggles. If you are a woman, everything is a big battle from picking the right dress to getting the makeup correct - from selecting a proper boyfriend to making that relationship work. A 21-year-old Romanian Canadian, Cassandra Calin, drew some pretty interesting illustrations that show everyday struggles of a woman.

7.Taking Selfies
Women are particularly good at taking selfies. They put a lot of effort to take that one perfect picture. 99 out of 100
selfies look bad
! That one good selfie goes on to their Facebook and
Instagram
profiles.
8.Single Girls Struggles
Single women can understand this pretty well! When you don't have a boyfriend, or when there is no date whatsoever in the recent or coming days, there is absolutely no need to wax the legs!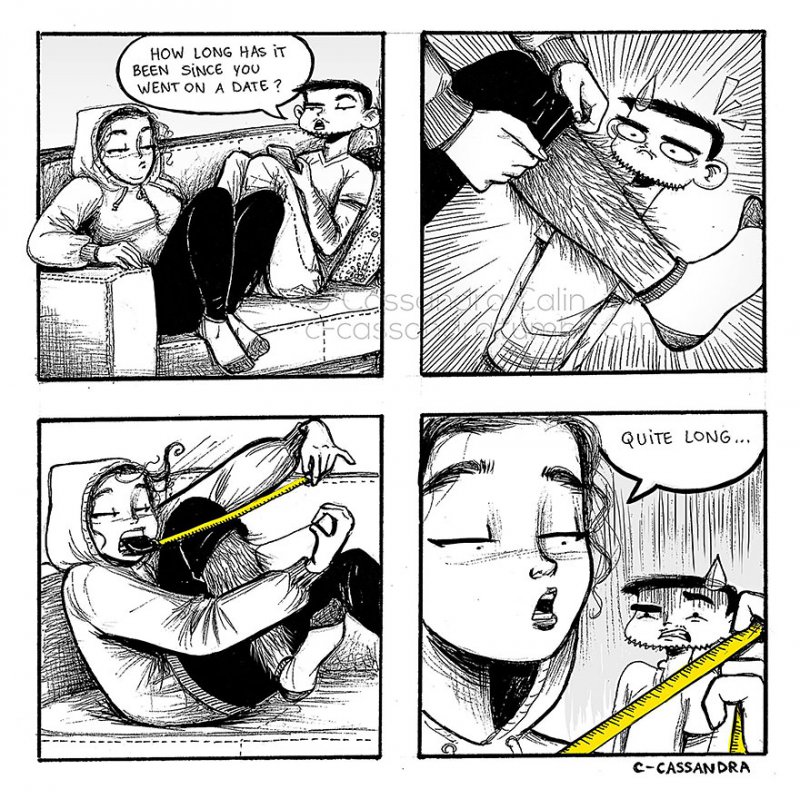 9.This Universal Problem
Men can wear the same denim for months together. Women can't even think of doing something like that. According to them, a dress is old after wearing it for one time.