15 Comics That Perfectly Illustrate Everyday Struggles Of A Woman
Tuesday, Jun 30, 2020, 12:04 pm
Being a woman is lot different than what most men may think. There is pain. There is happiness and There are struggles. If you are a woman, everything is a big battle from picking the right dress to getting the makeup correct - from selecting a proper boyfriend to making that relationship work. A 21-year-old Romanian Canadian, Cassandra Calin, drew some pretty interesting illustrations that show everyday struggles of a woman.

13.Controlling the Inner Child In You
Every now and then, a woman's mind goes through a phase where they want to act like a small girl who enjoys cute dresses not meant for adults.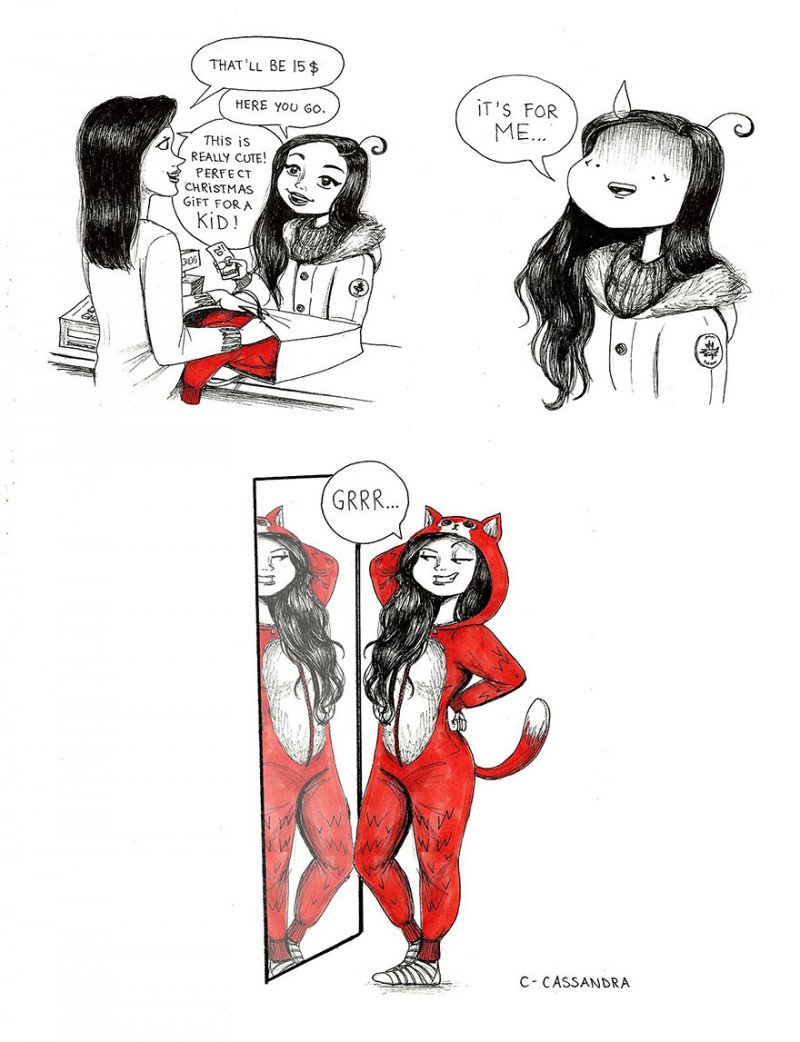 14.No Internet - No Life
Probably most of us feel the same way! When there's no internet, you check your phone to see if it has any games that can be played without the internet.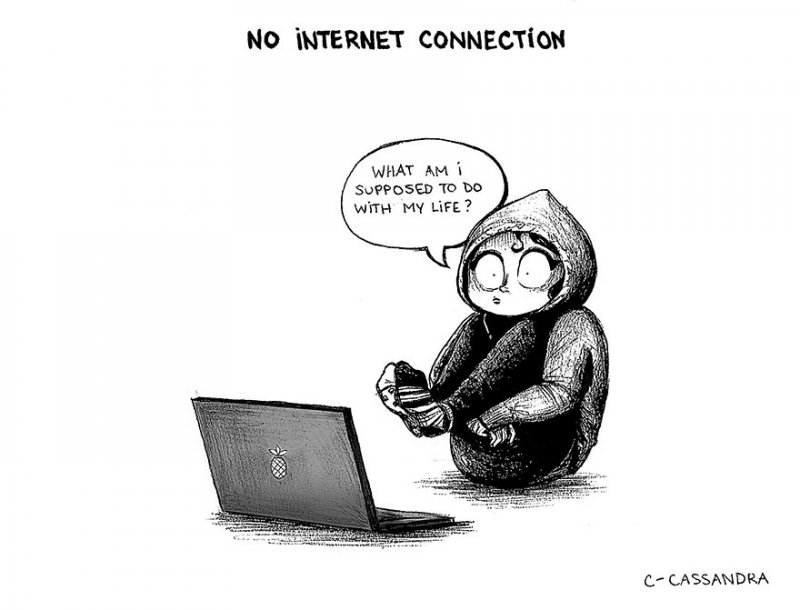 15.Size And Price Don't Go Hand in Hand
The dress you actually like is either not available for your size or is out of stock or if it is then it costs a fortune.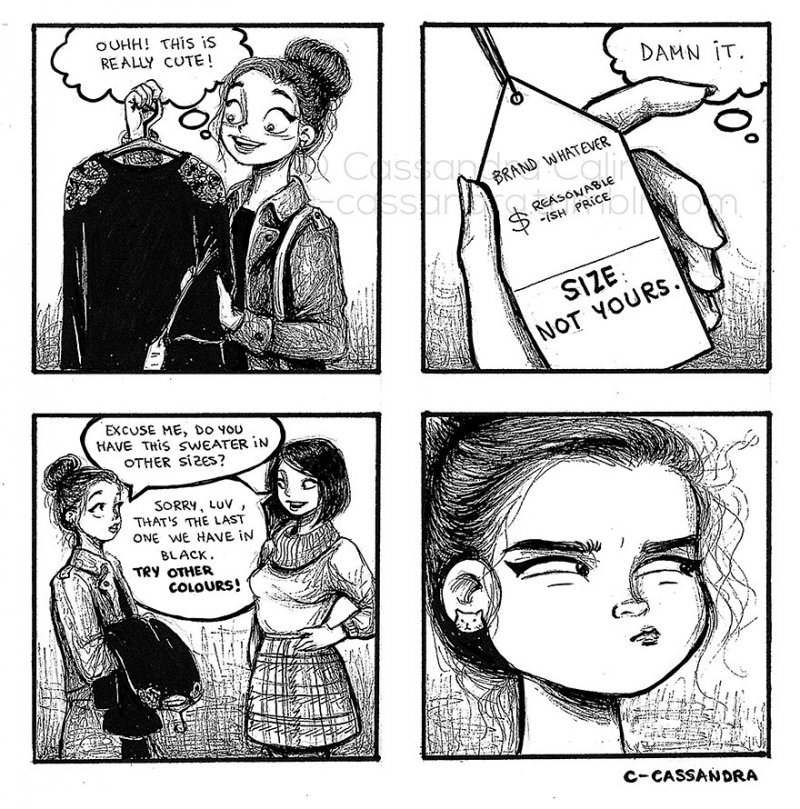 Do you agree with these comic illustrations? I am sure most of you do. Well, here is something witty which some of you may agree as well. Here are
24 hilarious women logic ever
.