12 Best Car Racing Games For Mobile
Thursday, Aug 27, 2020, 9:07 am
Racing is fun. Being ordinary people, many of us hardly get a chance to drive a high-speed car on a race track. Well, it doesn't mean we can't experience the adrenaline rush. We can! There is a way. It is by playing a car racing game. Car racing games have been famous for a very long time. People, irrespective of their age, love playing racing games. Over the years, car games have evolved a lot. Today, cars, tracks, roads, other vehicles, and nearly everything in a racing game look incredibly real. We now have console-quality racing games for mobile, which was a very distant dream almost a decade ago. Allow us to talk more about 12 of the best car racing games available for mobile to install and play.

1.Asphalt 8: Airborne
Fasten your seat belt, and drive 130+ official and real-looking Ferrari, Lamborghini, Bugatti, McLaren cars, etc. on over 40 high-speed race tracks! Asphalt 8: Airborne is a top car racing game for mobile. Over 200 million players have downloaded the game, and more than six million people have expressed their love for it by writing positive reviews. This racing game has stunning graphics. The physics-based gameplay makes it highly addicting. If you want to experience full racing fun, look no further. Install Asphalt 8: Airborne on your phone. Make sure your phone has at least 2 GB of free space in your phone's internal storage.
Game: Asphalt 8: Airborne
Price: Free to Install, Optional In-app Purchases
Downloads: 100 Million to 500 Million
Reviews: 6.3 Million+
Average Rating: 4.5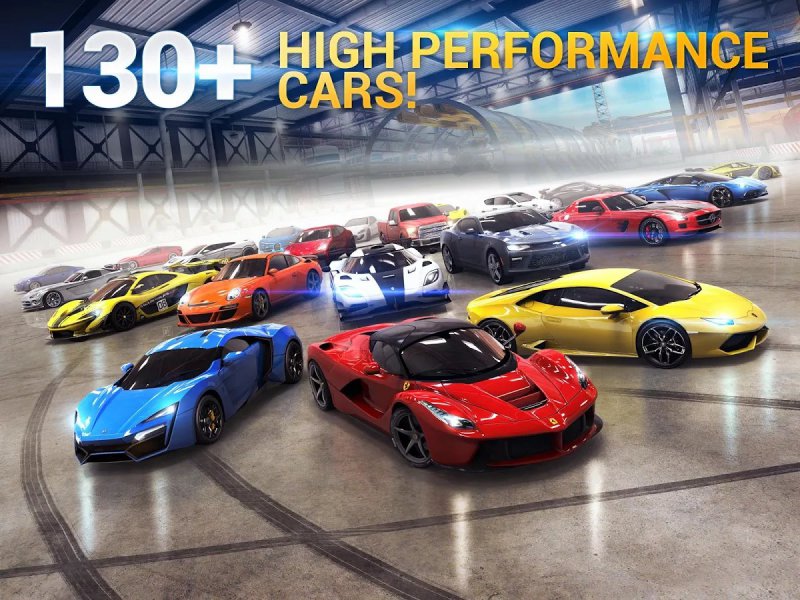 2.Traffic Racer
Why always drive a car on race tracks? Do that on jam-packed city roads! Traffic Racer lets you drive, and endlessly race against time on busy highways. Choose from 35 different cars. Race on five beautiful and detailed locations, suburb, desert, snowy, rainy, and city night. Traffic Racer has five game modes, Endless, Two-Way, Time Trial, Police Chase, and City Night. This game has spectacular graphics with intuitive controls. You just need to press onscreen gas and brake pedals appropriately to accelerate or decelerate car. Tilt your phone leftwards or rightwards to steer the car, and avoid hitting other vehicles on the road.
Game: Traffic Racer
Price: Free to Install and Play, Optional In-app Purchases
Downloads: 100 Million to 500 Million
Reviews: 4.4 Million
Average Rating: 4.4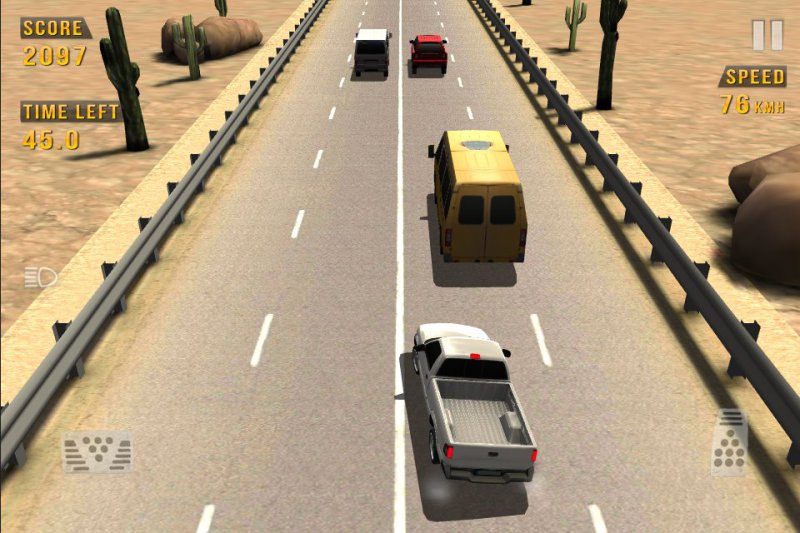 3.Real Racing 3
Real Racing 3, by Electronic Arts, is yet another high-featured car racing game for mobile. Just as the name says, Real Racing 3's graphics and game visuals look very real indeed. This game is purely a circuit-based racing game. It has 39 officially licensed tracks that depict real world locations. Real Racing 3 has over 140 real-looking and official race cars manufactured by top automobile companies in the world like Ferrari, McLaren, Mercedes-Benz, etc. All these cars are fully customizable. Play over 4000 racing events that include elimination and endurance challenges.
Game: Real Racing 3
Price: Free to Install and Play, Optional In-app Purchases
Downloads: 100 Million to 500 Million
Reviews: 3.8 Million+
Average Rating: 4.4