15 Best Disney Cosplays You'll Ever See
Saturday, Aug 15, 2020, 12:33 pm
These amazing Disney cosplayss will prove why Disney characters are the best when it comes to choosing a cosplay costume. Every Disney character is popular. Most people around the world easily identify them. If you want to stand out at a cosplay event, you got to be wearing one of those famous Disney character outfits. Here are fifteen people who rocked the day with their stunningly beautiful Disney costumes.

10.Aladdin
Here is a guy wearing the cosplay of Aladdin. I am sure no one has seen Aladdin with Abu this way. He seems to giving a pose for the camera in such a manner that even the real Aladdin would have shock that who is the original one. Even the Abu here is so cute but not more cute than the original one.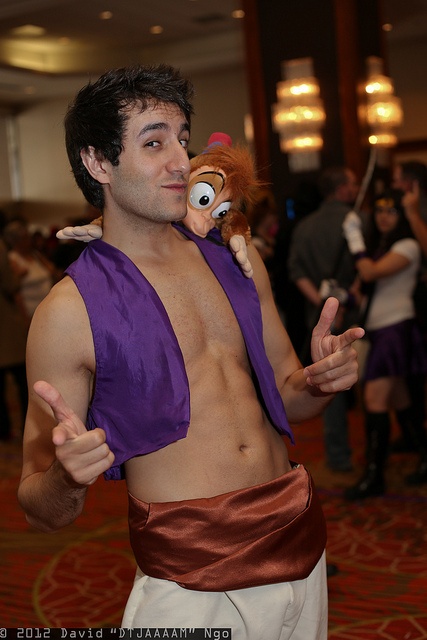 11.Violet
The fact that the girl in the image is beautiful can't be denied. She wears the cosplay of Violet, the daughter of Mr. Incredible. That girl is giving a tough competition to our slim fit and incredible Violet. But from her looks she doesn't seem to be that much daring. Someone by wearing their boxers over their pants can't become super hero or heroine.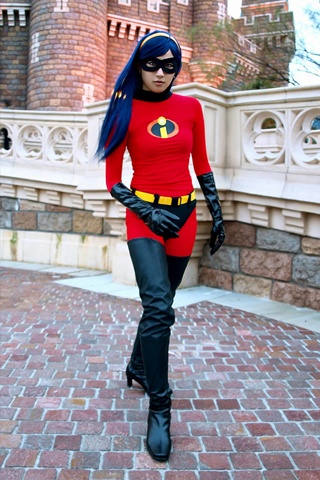 12.Rapunzel cosplay
who can be this beautiful girl in pink attire with beautiful hair locks? If you are thinking about the Rapunzel then you are right. This girl is in cosplay of Rapunzel, she is beautiful but don't you think her hairs are no match with Rapunzel who was having magical powers in her hair. That girl's hairs are healthier than a rope.