15 Best Dress-up Games For Girls On Mobile
Tuesday, Aug 18, 2020, 7:28 am
When dress-up games first appeared on the internet in the 90s, they took the world by a storm. Girls loved those online dress-up games a lot. It is 2016. Even after two decades, the craze for dress-up games hasn't come down. Thanks to the ever-growing mobile technology, we can now have the games installed on our mobiles in a jiffy, and play whenever and wherever we want to play. This topic is exclusively for dress-up game lovers! We are now going to show you 15 best, most-downloaded, and top-rated dress up games to download on your mobile.

1.Covet Fashion
Covet Fashion is a top dress-up mobile game. It allows users to create fashionable outfits and display them on illustrated models. The good thing about this game is that everything on it is customizable, including models' physical features like hair, eyes, lips, etc. The best thing, of course, is contests. Users can participate in exciting fashion contests by dressing up their model to best suit the occasion. Winners can take real gifts home. Many outfits and accessories you see on Covet Fashion are available in real life to purchase. You can buy them right from the app. If you are a fashion freak, you must download this game.
Game: Covet Fashion
Price: Free to Install, Optional In-app Purchases
Total Downloads: 10 Million to 50 Million
Total Ratings: 330,000+
Average Rating: 4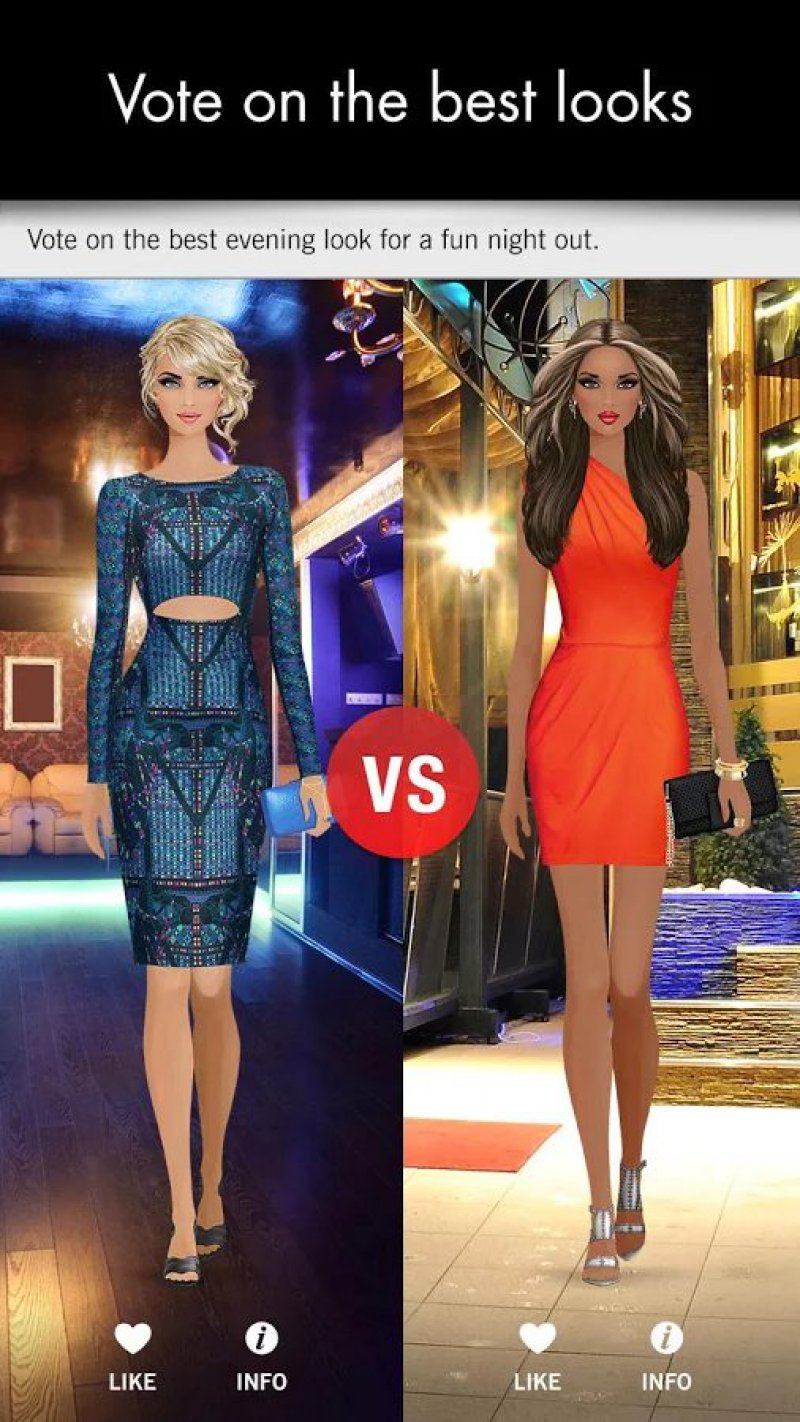 2.Long Hair Princess Hair Salon
Do you love fairytale princesses? If so, you are going to like this game a lot. The mobile game lets you carry out a full hair and facial makeover for a charming princess. The game has excellent graphics. It allows you to create your fairytale princess, so you can design one that looks closer to you! The game has four internal components, spa, makeup, salon, and dress-up. This is more than just a dress-up game. You are never really going to get bored no matter how long you play this game!
Game: Long Hair Princess Hair Salon
Price: Free to Install, Optional In-app Purchases
Total Downloads: 5 Million to 10 Million
Total Ratings: 31,000+
Average Rating: 4
3.Dress Up World
Dress up World is another excellent fashion mobile game that has impressive graphics. You first need to create your model. Dress up World lets you customize the illustrated model the way you want. There are a whole load of fashion outfits and accessories available to dress up your girl. The unique feature of this game is that it lets you choose where you want your model to be standing. Keep her on stage, bedroom, and kitchen or select other available scenes. Glam her up with blingy ornaments and accessories! Spruce up the scenes by adding furniture, electronics, and other home accessories!
Game: Dress up World
Price: Free to Install, Optional In-app Purchases
Total Downloads: 1 Million to 5 Million
Total Ratings: 34,000+
Average Rating: 3.75