15 Best Escape Games For IOS And Android
Sunday, Jul 19, 2020, 7:41 am
Escape games are very famous, especially on Google Play and App store. They are exciting, interesting, adventurous, thrilling, and scary all at once! One doesn't simply get bored by an escape game. They always keep our brain in thinking mode. Nothing is better than playing an escape game when we need to kill some leisure time. They are among some of the world's most-downloaded and top-rated mobile games in the world. Let's talk about them in more detail. We are sure you might have already played one before. Allow us to show you some of the amazing Escape games for mobile and why they are the best. Check out 15 top escape games for mobile in 2016.

4.World's Hardest Escape Game
As the name suggests, it is indeed a very hard escape game. However, people who keep playing room escape games may find it little difficult, but not that much. You have to put in a lot of thought to solve hundreds of puzzles inside the game. It has 20 different locations with each place having its own puzzles. The game is an exercise for your brain. World's Hardest Escape Game has 10-hour gameplay. Once you solve all the puzzles, there is nothing much left in it to explore.
Game: World's Hardest Escape Game
Price: Free to Install and Play, Optional In-app Purchases
Downloads: 10 Million to 50 Million
Total Ratings: 50,000+
Average Rating: 4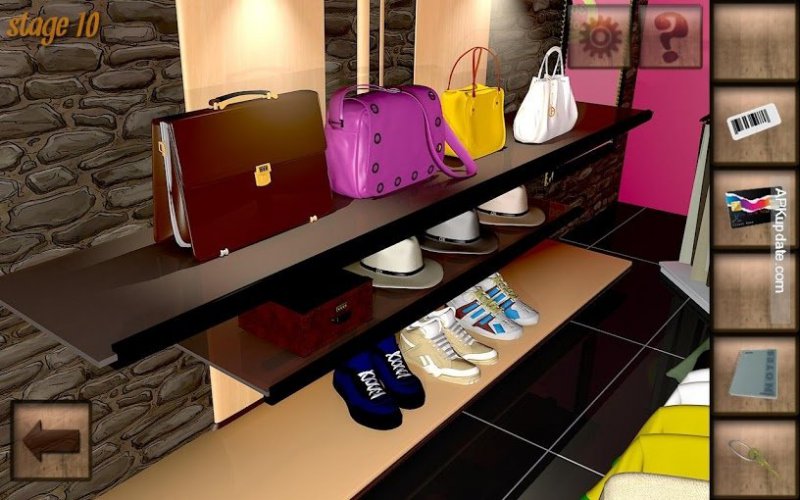 5.Escape Titanic
With a million reviews, Escape Titanic is one of the best games in the escape genre. As a player, you need to solve puzzles to get out of the ship before it is too late. Sounds amazing, right? The game has over 50 well thought out puzzles. No two puzzles look or feel the same. This game also comes with an integrated hint system that gives users clues without revealing the actual answers. The system is limited only to paid users. Escape Titanic is free to try. You can play up to one chapter in the demo.
Game: Escape Titanic:
Price: Free to Try, Optional In-app Purchases
Downloads: 20 Million+
Ratings: 1 Million+
Average Rating: 4
6.Forever Lost Trilogy
The three-game series, Forever Lost, is very popular game on iOS. The game developers successfully ported them to Android, and the games are catching up on Google Play as well. This escape game is little different from other games on the topic because of its rather unique storyline. In the game, you will play as a person who suffers from temporary memory loss. By solving puzzles, you need to get him out of place. Forever Lost games are a real treat for escape game lovers. They are pricey, though.
Game: Forever Lost (One, Two, Three
Price: $3.99 to $11.99
Downloads: 1 Million to 5 Million
Ratings: 5000+
Average Rating: 4