Best Harry Potter Tattoos
Monday, Jul 11, 2022, 5:24 pm
There are two types of people in this world, those who love harry Potter series and others who are lying, Harry Potter movies are the most successful film series based on novels. It has the craziest fan following around the world, But some fans took it beyond the scope of watching the movies over and over again, buying Harry Potter merchandise. They got tattooed with their favorite quotes and faces of Harry Potter series, here are 14 amazing tattoos based on Harry Potter movies.
1.Casting a spell
The sad thing here is that it is clearly a work in progress, but at the same time it already looks absolutely amazing and it will be mindblowing when it is done. This just gives you a glimpse into the work that goes into a tattoo like this and you will appreciate it even more.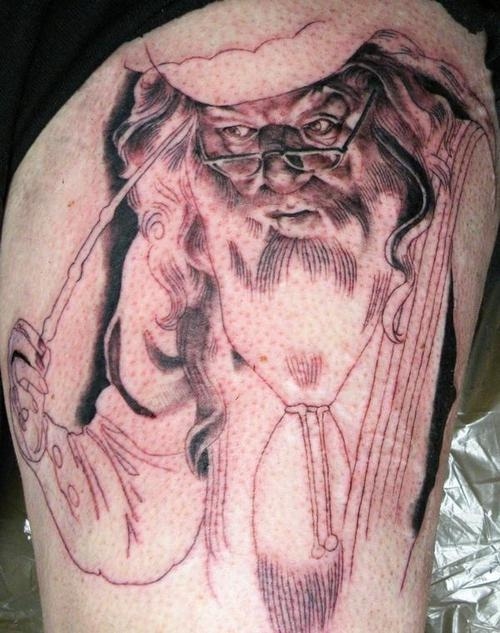 2.A gorgeous tattoo
This would be a gorgeous tattoo no matter if it was Harry Potter inspired or not. It just comes across as being so well done and the colors in it are fantastic.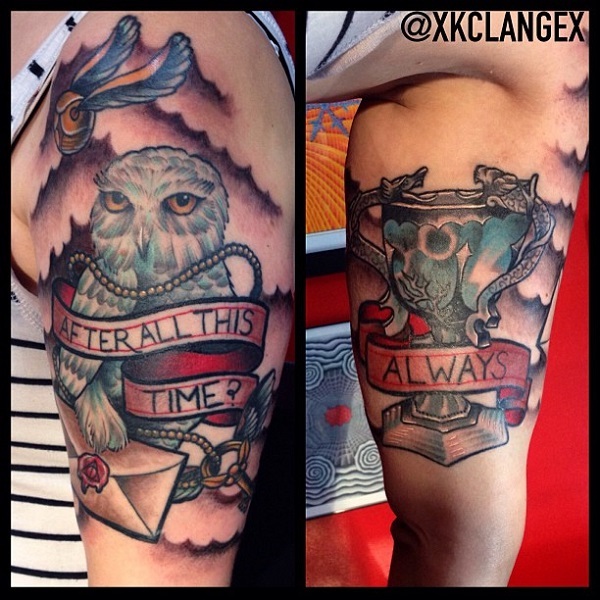 3.The full back
This one covers the entire back and you cannot help but just sit there and be stunned at the detail in this tattoo. It really is a work of art, but they must have been a huge fan to get this done in the first place.