12 Best Horror Games For Android And IOS
Monday, Aug 17, 2020, 6:36 am
Many of us love watching scary movies or reading horror books. They are frightening, but thrilling. If you are one of those people who seek out the fun from blood-curdling movies and books, you should consider playing the following horror games on your mobile. Games are interactive, and they do put you through spine-chilling scenarios. While playing a horror game, you are not reading a script, but enacting it. A scary book or movie usually has a happy ending. However, in a horror game, it's you who decide the story's fate! Explore 12 best horror games you can play on your mobile device.

1.The Walking Dead: Season One
This Walking Dead TV series inspired game has a gripping story, excellent graphics, and intriguing gameplay that makes you play it for hours. In this game, you play as Lee Everett, a character that hasn't existed on the original TV show. Lee was a homicide convict. He killed a senator who had an affair with his wife. He was arrested and on his way to jail in a police car. A zombie breakout happened all of a sudden. The officer who arrested Lee Everett hit a zombie that was crossing the road and crashed the car. Unharmed by accident, Lee quietly walked away to freedom. What Lee Everett is going to do in a world that is plagued by zombies? You need to play this game to know.
Game: The Walking Dead: Season One
Price: Free to Try
Downloads: 10 Million to 50 Million
Reviews: 944,000+
Average Rating: 4.4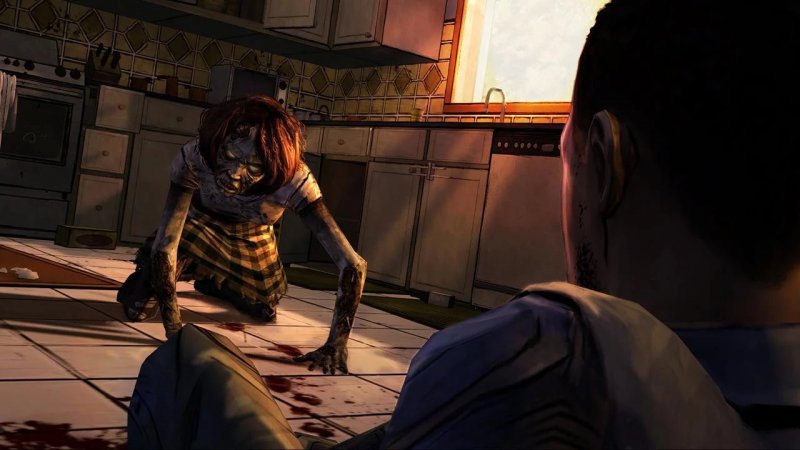 2.Eyes - The Haunt
Eyes - The Haunt is a real horror game. In this game, you explore a dark abandoned building to collect valuables. Remember, no one has attempted doing that because it is a haunted place, and people who live nearby say ghosts haunt the building! Unlike many other hidden object games, Eyes - The Haunt lets you walk around the building freely. It is a first-person action adventure game. You are going to have your heart in the mouth, the moment you spot a ghost lurking beside you! This game is clearly not for the weak hearted.
Game: Eyes - The Haunt
Price: Free to Install and Play, Optional In-app Purchases
Downloads: 5 Million to 10 Million
Reviews: 307,000+
Average Rating: 4.4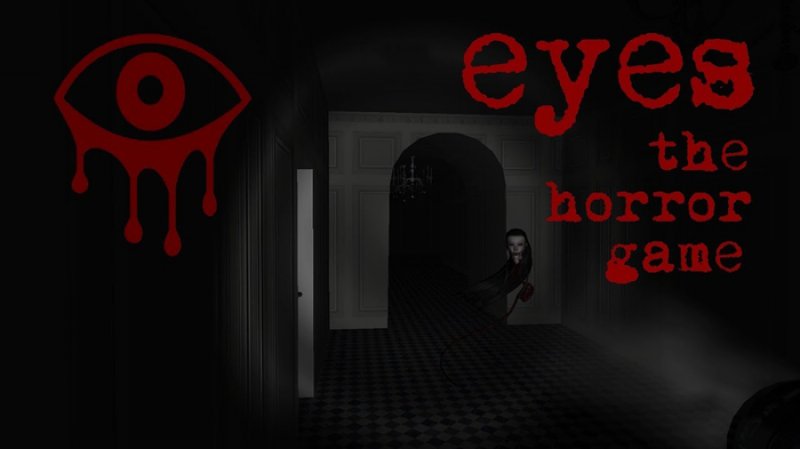 3.Five Nights At Freddy's
Five Nights at Freddy's is one of the scariest mobile games available in app markets today. Set in a restaurant backdrop, this game revolves around possessed animatronic animal characters, such as Freddy Fazbear, Bonnie, Chica, and Foxy. Instead of using weapons, blood, or wraithlike elements to scare players, the developer used tension logic and jump scare tactics to make this game frightening. After playing for a while, you feel like you are trapped inside a small and creepy enclosure. The sudden appearances of creepy animatronic characters make you fall off your chair!
Game: Five Nights at Freddy's (1, 2, 3, and 4)
Price: Free to Try
Downloads: 50 Million to 100 Million
Reviews: 1 Million+
Average Rating: 4.4