12 Best Panda Games For IOS And Android
Saturday, Jul 2, 2022, 6:50 am
Giant pandas are one of the cutest animal species that live on Earth. Though pandas belong to the Ursidae (bear) class of animals, they hardly exhibit their family traits. They eat leaves and bamboo. They are not as aggressive as grizzlies or some other types of bears. Pandas are weird animals. Perhaps, their eccentric behavior is the reason why many people around the world love them. Do you love Pandas too? Now, let's focus on Panda themed mobile games. There is an ocean of them on Google Play, App Store, and other popular mobile app stores. Explore 12 panda games that we think are the best!

1.Sleepy Panda: Escape
Sleepy Panda: Escape is a new game that has tremendous potential to become one of the most popular mobile games in the months ahead. The game's central character is a cute panda. Sleepy Panda enjoys taking a nap now and then but repeatedly gets disturbed by predators, including a dangerous fire-breathing beast. The beast is after him again and it's your responsibility to help him escape the monster. Jump on platforms, bridges, etc. and avoid hitting rocks, animals, birds, bugs, ghosts, and many other game obstacles that come in your way. Sleepy Panda: Escape has eight captivating levels (worlds), such as Bamboo Forest, Cave Chase, Ice Menace, Spooky Rush, Tribal Trouble, and Spirit Hell. Sleepy Panda: Escape is a free game. It has an in-game store that lets you buy lives and prematurely unlock levels.
Game: Sleepy Panda
Price: Free to Install and Play, Optional In-app Purchases
Downloads: 1000+
Reviews: 14+
Average Rating: 5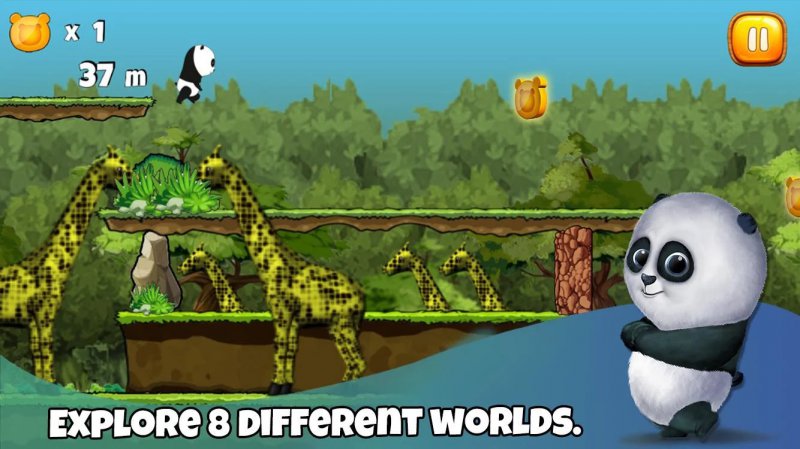 2.Panda Pop
Panda Pop is a bubble-popping game. According to the game description, an evil baboon abducted and trapped baby pandas inside bubbles. You play as mother panda that pops color-matched bubbles to rescue those cubs to safety. The core concept of the game is nothing new. People have chosen to play this game because of its storyline and panda characters. The baby pandas, in particular, are adorable. Panda Pop has over 1000 exciting game levels, Power-ups and boosts make this game more enjoyable to play. With over 700,000 reviews, Panda Pop is undeniably the top Panda themed mobile game available in mobile app markets.
Game: Panda Pop
Price: Free to Install and Play, Optional In-app Purchases
Downloads: 10 Million to 50 Million
Reviews: 700,000+
Average Rating: 4.4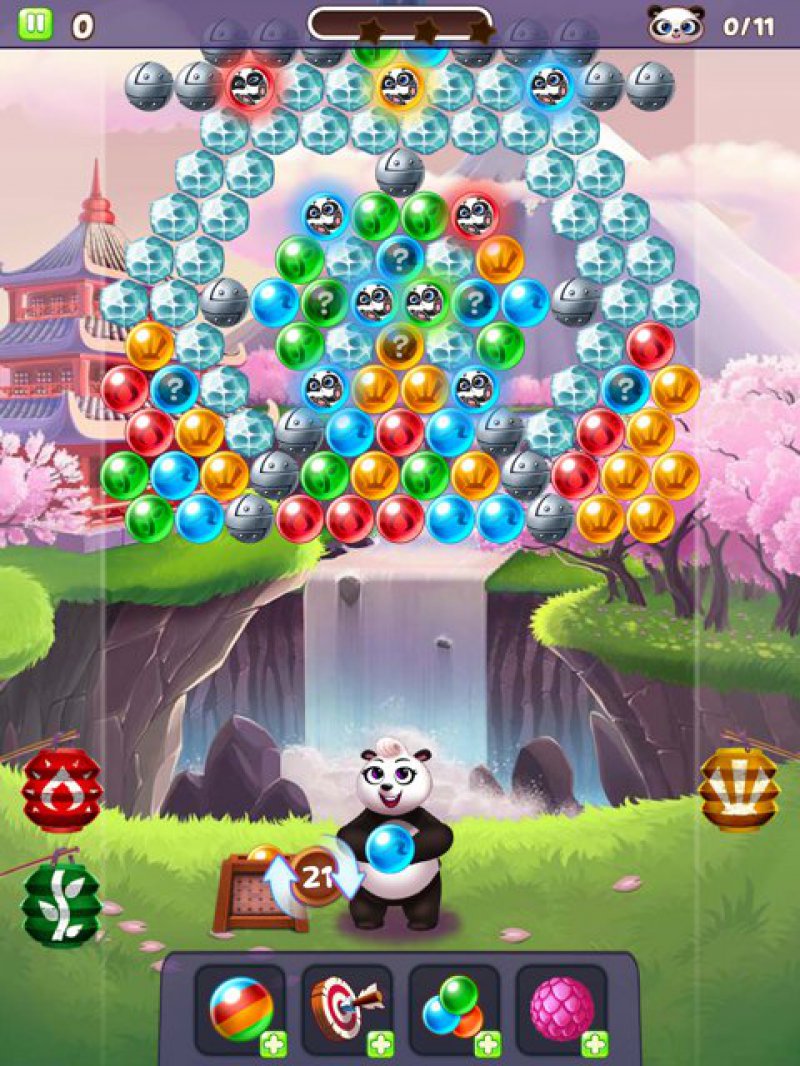 3.Taichi Panda
Taichi Panda is a hack-n-slash RPG game. Set in a fiction world of Avzar, this game has four playable characters, including Taichi Panda. Players can pick the one they want. Taichi Panda and his friends are determined to end the brutality, war, and chaos in the fragile land of Avzar. It is one of those good vs. evil games, where players need to take on a lot of bad guys in a fast-paced game environment. Taichi Panda has beautiful graphics. The gameplay is smooth and maintains the same level of exhilaration throughout the game. Taichi Panda is a free game, but be prepared to spend a lot of money on it to win.
Game: Taichi Panda
Price: Free to Install and Play, Optional In-app Purchases
Downloads: 5 Million to 10 Million
Reviews: 210,000+
Average Rating: 4.1