12 Best Pixel Games For Android And IOS
Wednesday, Aug 26, 2020, 12:55 pm
Most of the old generation games didn't have good graphics. We could hardly see the face of game characters. We loved playing them, anyway! If we get an opportunity to play those games again, many of us are going to grab it. Did you know some game developers have created pixel art games that look like classic 8-bit games? Those games take us back to our childhood and remind us the good old retro games we used to play. We did a small research and listed 12 of the best pixel games for Android and Ios.

1.Pixel Gun 3D Pocket Edition
Pixel Gun 3D is a multiplayer shooter game. This game looks like it is a wild mix of Minecraft and Call of Duty! In Pixel Gun 3D, you need to build your character using the game's character maker. You then need to equip your character with a weapon. Pixel Gun 3D: Pocket Edition has a broad range of weapons ranging from assault rifles to light sabers! Once you finish making your character, you are required to join multiplayer rooms to compete with other players from around the world. Each game room supports up to eight players. Join, kill opponents, and be a shooting champion!
Game: Pixel Gun 3D Pocket Edition
Price: Free to Install and Play, Optional In-app Purchases
Downloads: 10 Million to 50 Million
Reviews: 2.2 Million+
Average Rating: 4.4
2.Minecraft: Pocket Edition
Minecraft perhaps doesn't need any special introduction. This game lets players build amazing things. You are free to build a small house or a giant castle. It's up to you! If you are too lazy to do that, simply explore randomly generated realms in the game. The pixilated buildings, characters, worlds, etc. are the game's top attraction. Minecraft: Pocket Edition is a paid game. Priced at $6.99, it is one of the most expensive games available in mobile app markets. The hefty price tag has not stopped the game from being one of the most downloaded mobile games, though.
Game: Minecraft: Pocket Edition
Price: $6.99
Downloads: 10 Million to 50 Million
Reviews: 1.6 Million
Average Rating: 4.5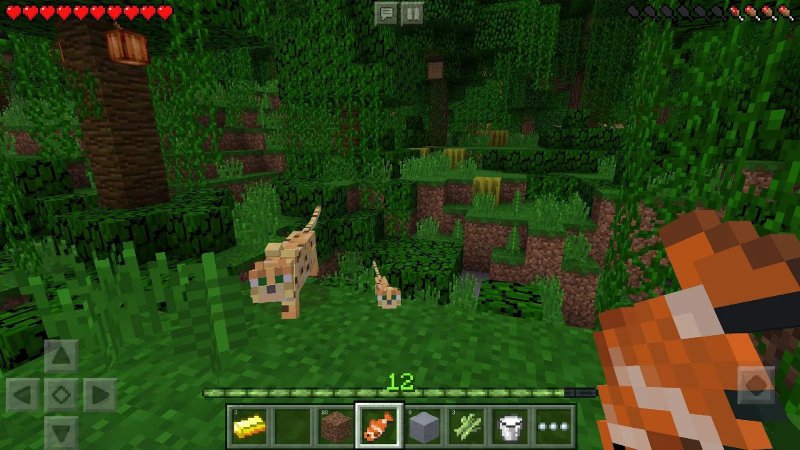 3.The Sandbox: Craft Play Share
The Sandbox: Craft Play Share has a rather weird plot. In this game, you play as God who makes and destroys worlds! Create an entirely different world using your creativity. Make your realm flourish with various forms of life. If you don't like your creation, destroy it with a finger tap! The Sandbox: Craft Play Share isn't a free world construction or exploration game, though. It has 18 challenging levels. This game offers endless opportunities for you to unleash your creativity and show it to the world!
Game: The Sandbox: Craft Play Share
Price: Free to Install and Play, Optional In-app Purchases
Downloads: 5 Million to 10 Million
Reviews: 316,000+
Average Rating: 4.0