12 Best War Strategy Games For IOS And Android
Tuesday, Aug 18, 2020, 6:57 am
We, humans, have fought numerous wars. In the beginning, we battled for food, water, and other natural resources. Lately, we have been fighting over religious beliefs, territorial disputes, political theories, oil, etc. Be it a military conflict between two nations or a minor scuffle between people, it is usually caused by that squabble gene in our DNA that has been there since the dawn of humanity. Many of us love winning fights, Sadly, we hardly get an opportunity to involve ourselves in a full-blown combat. Compensate the disappointment and engage in a fully-fledged virtual war with the help of these 12 best war strategy games for mobile.

1.Clash Of Clans
One of the most downloaded and rated games, Clash of Clans, beats every other mobile-specific war strategy game hands down in terms of popularity. With over 30 million positive user reviews, Clash of Clans remains one of the top mobile games of all time. This game lets you build your own village and fortress and defend them from attackers. Raise an Army of Barbarians, Archers, Wizards, Hog Riders, Dragons, etc. and use it to shield your bastion or fight against rival clans. Use cannons, mortars, bombs, traps, etc. to take on opponents. Remember, Clash of Clans is a strategy game. You need to use your brain more than gaming skills or reflexes to play it well.
Game: Clash of Clans
Price: Free to Install and Play, Optional In-app Purchases
Downloads: 100 Million to 500 Million
Reviews: 30 Million+
Average Rating: 4.6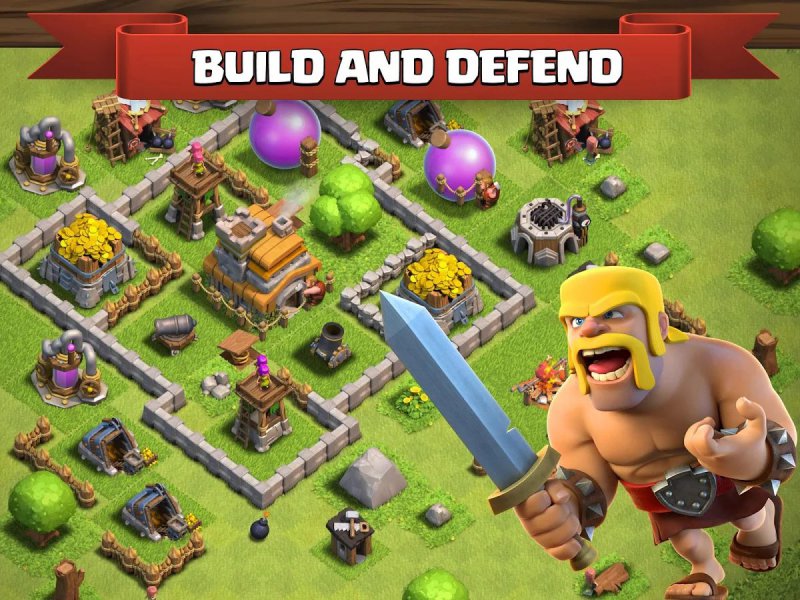 2.Boom Beach
Boom Beach is an epic combat strategy game. The game's objective is to explore an archipelago and conquer it from malevolent forces. Build your citadel and wage war against Blackguard and his troops. Liberate enslaved native islanders from his evil clutches. Boom Beach has hundreds of enemy bases to attack. It also lets you join other players and instigate a planned and co-op offensive on enemies. Boom Beach has spectacular graphics and captivating gameplay. It is free to play, but you may have to spend real money to move up in ranks quickly.
Game: Boom Beach
Price: Free to Install and Play, Optional In-app Purchases
Downloads: 50 Million to 100 Million
Reviews: 4.8 Million
Average Rating: 4.6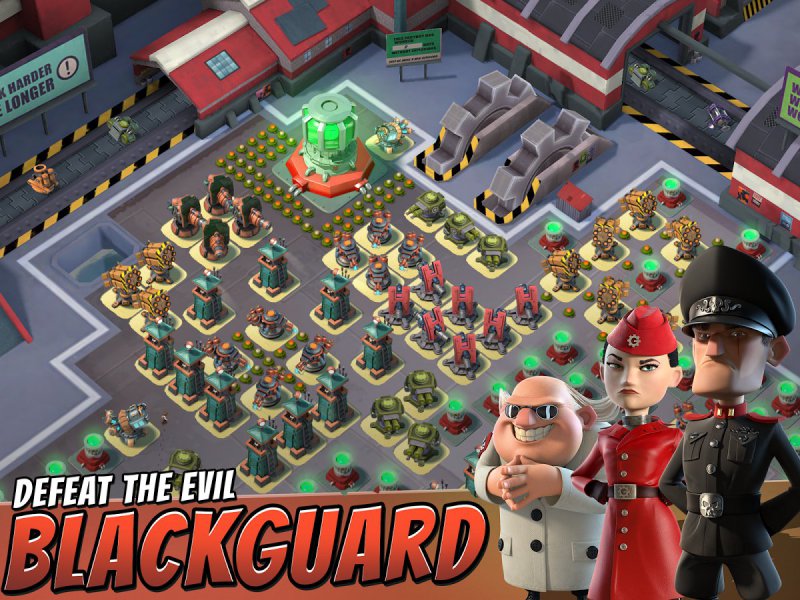 3.Clash Royale
Clash Royale is a simple online multiplayer game from the makers of the most popular war strategy game, Clash of Clans. Just in case if you don't like spending an eternity to build fortresses or raise an army to attack or fend off enemies, this game is right for you. It lets you duel against other players around the world for an instant win or defeat. As a player, you construct a great battle deck to take on opponents. You then need to use your soldiers, cannons, and other war resources to destroy enemy's bastion. Collect cards, crowns, and many other rewards as you progress through the game.
Game: Clash Royale
Price: Free to Install and Play, Optional In-app Purchases
Downloads: 50 Million to 100 Million
Reviews: 7 Million+
Average Rating: 4.4