15 Best Bike Riding Games For Your Mobile
Thursday, Aug 20, 2020, 7:29 am
Be it a car or a motorbike, riding virtual vehicles in a game is always entertaining. A bike-riding game is more fun because its physics and gameplay are much better than a car game. A bike game allows us to do cool stunts in addition to racing against other riders. We all loved bike racing games when we were kids. Back then, we only had a few such games to play. With the rise of mobile gaming, we now have thousands of them to install and play while on the go. We did a small research and listed 15 best bike riding games for your smartphone to help you choose the best.

1.Traffic Rider
Traffic Rider perhaps doesn't need any special introduction unless you are completely new to mobile gaming. Traffic Rider is the most popular bike racing game ever. The four million+ reviews for the game just show us how famous it is. Traffic Rider is motorbike variant of famous car game, Traffic Racer. The first person perspective of the game is simply amazing. The game graphics are spectacular. This game has realistic motorcycle sounds. Traffic Rider has 24 motorbikes. It is predominately an endless racing game. To appease those who don't like playing endless games, the developers created a career mode with 60+ challenging missions.
Game: Traffic Rider
Price: Free to Install and Play
Downloads: 50 Million to 100 Million
Reviews: 4.1 Million+
Average Rating: 4.7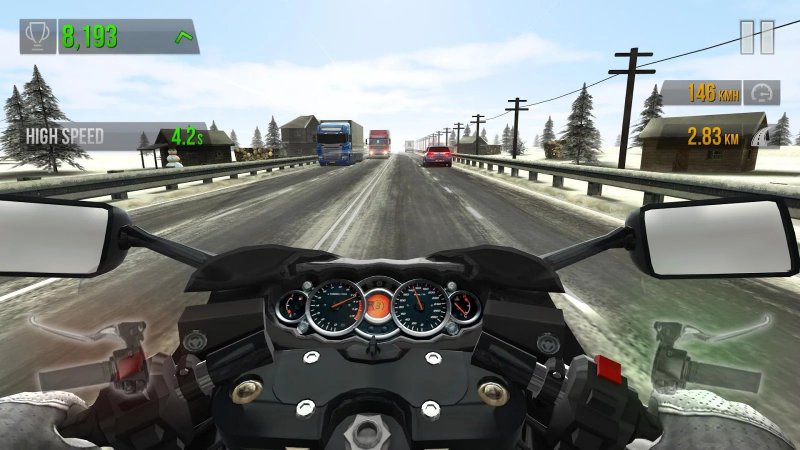 2.Bike Race Free
Bike Race Free is one of the most played and rated mobile games. With over two million user reviews, this game surely deserves a top spot on the topic. It is a very simple game with intuitive controls. It doesn't have extravagant graphics. As a player, you will have the opportunity to ride different types of motorbikes on crazy racing tracks. Bike Race Free is also a multiplayer game that allows you to compete against other players. The game developers have been updating this game frequently with new levels. It is a free game and can be played offline as well.
Game: Bike Race Free
Price: Free to Install and Play, Optional In-app Purchases
Downloads: 50 Million to 100 Million
Reviews: 2 Million+
Average Rating: 4.5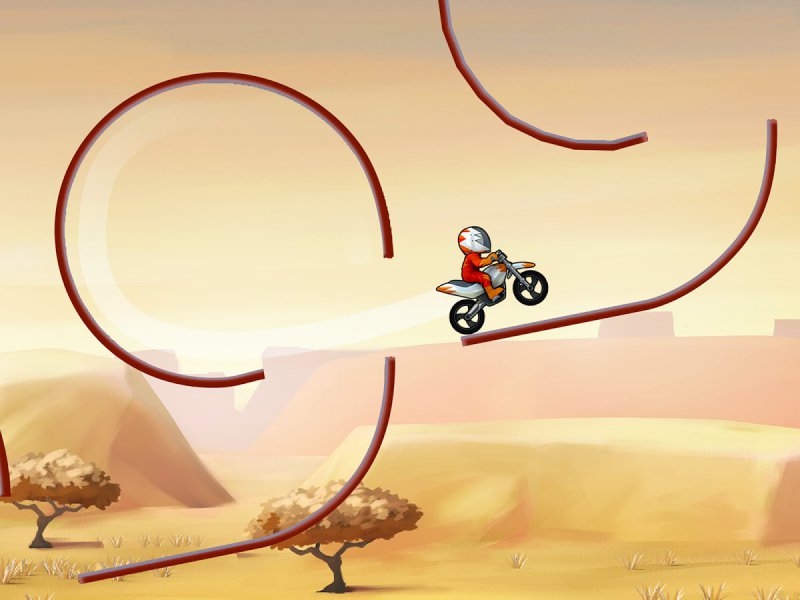 3.Bike Rivals
This physics-based motocross game from Miniclip is another crazy bike-riding game that is worth a strong mention. Bike Rivals is a level-based stunts game. Each level has a challenging and distinctive racing track. A player needs to complete a level to unlock and play the next level. This game lets users do stunts like wheelies, flips, etc. and rewards successful feats with nitro boosts. As we said earlier, Bike Rivals scores the best when it comes to game physics. Though the game graphics aren't realistic, they are good enough to impress an average person.
Game: Bike Rivals
Price: Free to Install and Play, Optional In-app Purchases
Downloads: 5 Million to 10 Million
Reviews: 173,000+
Rating: 4.1