15 Best Bike Riding Games For Your Mobile
Sunday, Jul 10, 2022, 7:29 am
Be it a car or a motorbike, riding virtual vehicles in a game is always entertaining. A bike-riding game is more fun because its physics and gameplay are much better than a car game. A bike game allows us to do cool stunts in addition to racing against other riders. We all loved bike racing games when we were kids. Back then, we only had a few such games to play. With the rise of mobile gaming, we now have thousands of them to install and play while on the go. We did a small research and listed 15 best bike riding games for your smartphone to help you choose the best.

7.Trial Xtreme 4
This game gives you a complete trial bike racing experience. It has loads of features. Compete against in-game racers and win virtual cash. Use the money to upgrade your bike, gear, and buy many more goodies. Trial Xtreme 4 has multiple game modes where users can compete against other riders, participate in duels, take extreme courses, and even grab in-game sponsorship deals. Build your profile, grow up the ranks, and become a star racer in the Trial Xtreme universe. The game graphics are breathtaking.
Game: Trial Xtreme 4
Price: Free to Install and Play, Optional In-app Purchases
Downloads: 10 Million to 50 Million
Reviews: 432,000+
Average Rating: 4.1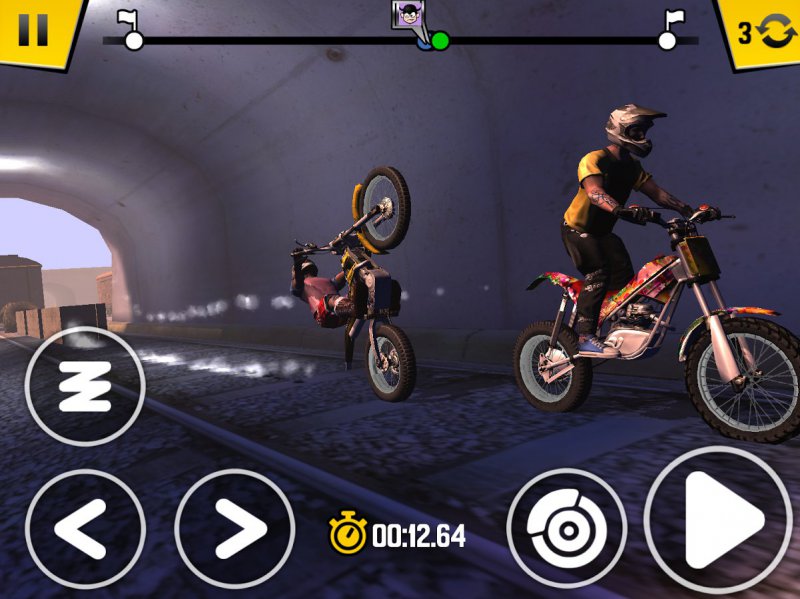 8.Trials Frontier
With over 40 million downloads, Trials Frontier too is one of the biggest games in the racing game genre. It is much more than just a racing game. This game by Ubisoft outranks many entries on the topic with its stunning graphics and real physics-based gameplay. The story-driven game, Trials Frontier, has over 250 challenging and exciting levels. It has 13 different types of bikes to choose and play. Over 200 spooky and crazy tracks make sure you never get bored while playing the game. Trials Frontier is a free and skill-based game. There are no forced ads as well. One can buy optional game items if they want.
Game: Trials Frontier
Price: Free to Install and Play, Optional In-app Purchases
Downloads: 10 Million to 50 Million
Reviews: 836,000+
Average Rating: 4.2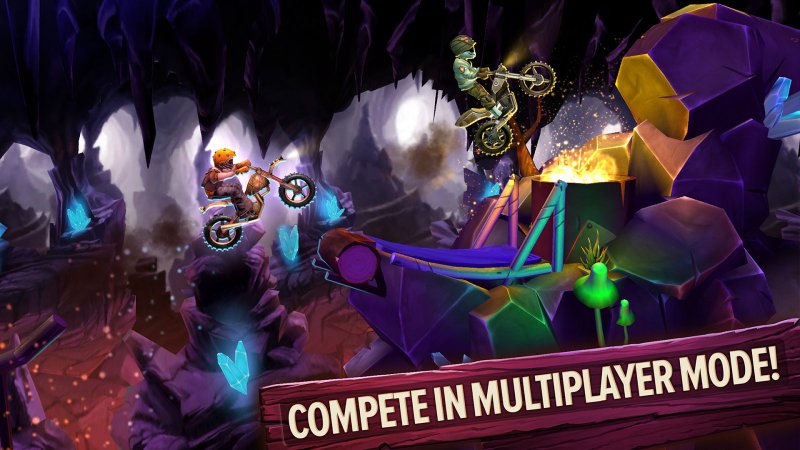 9.Highway Rider
Highway Rider is an endless racing game. As a player, you will be steering your bike left/right on a busy highway to overtake other vehicles on the road. Risky maneuvers boost your speed and increase your score. Remember, an accident will send you straight to a hospital. When you crash your bike, the game tells you which bones in the body are broken and shows you a surgery estimate! It is a multiplayer game. Highway Rider lets you race against other riders. This game has two modes. One is the endless racing mode, and the other is the fugitive mode, in which you have to ride faster to evade police.
Game: Highway Rider
Price: Free to Install and Play, Optional In-app Purchases
Downloads: 10 Million to 50 Million
Reviews: 332,000+
Average Rating: 4.2