12 Cool Patterns For Walls That Are Awesome
Friday, Jul 15, 2022, 5:57 pm
Painting patterns and stripes on your walls isn't a tough job, but coming up with an excellent wall pattern design idea certainly is. A lot of folks prefer leaving their walls empty with no decals, stickers, or murals, but some individuals love to display their creativity and their passion for art right on their walls. This topic is exclusively for those who are exploring some cool patterns to draw on their walls. Following are 12 decorative wall patterns that serve as an inspiration for anyone who is about to beautify their homes!

1.This Geometric Wall Pattern
We usually see this kind of geometric wall design at business establishments that offer creative services. This cool pattern signifies creativity, exclusivity, and disruption. If you want to decorate your walls with a unique design, this picture gives you a good idea. Drawing this pattern on a wall isn't a challenging thing either. You just need to use basic painting tools such as brushes, tapes, etc. creatively to achieve a geometric design like this. Many videos on the internet teach you how to paint cool patterns on walls, so you may take a look at them if you are completely new to painting.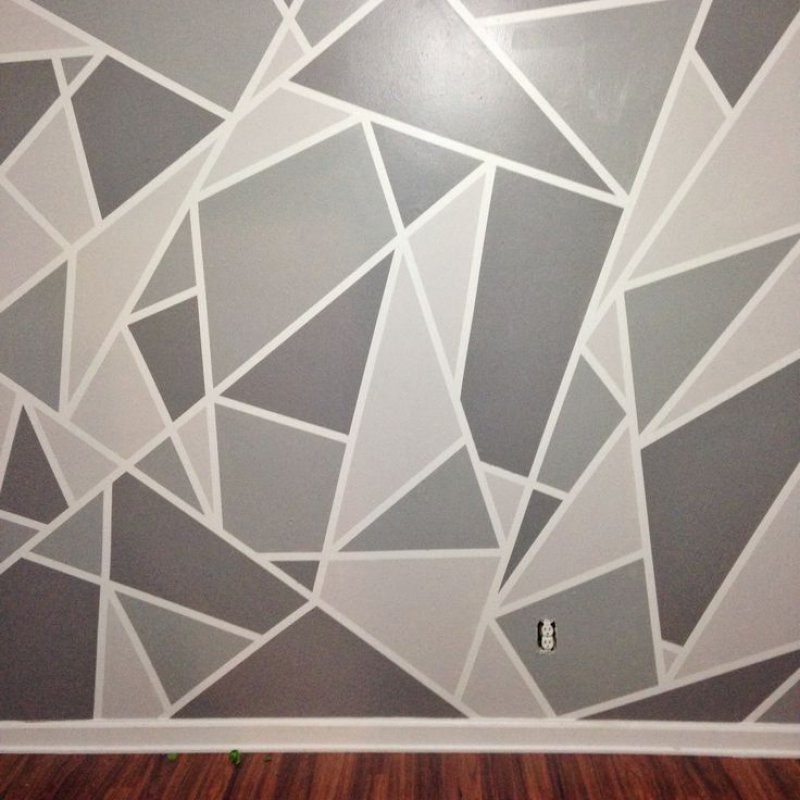 2.These Colorful Triangles
The wall gives us an impression that it belongs to someone who is either a geek or an avid chemist! Most of us may find the wall art a bit dull and boring! Well, if you find this wall pattern cool and exciting, congrats, you have a distinct taste! The teal color triangles look classy. They are easy on eyes, and overall, this is a creative and fine-looking design. The best part of it is that it is very, very easy to draw. Even if you aren't into wall painting, you may still buy some cheap wall decals online and paste them on walls!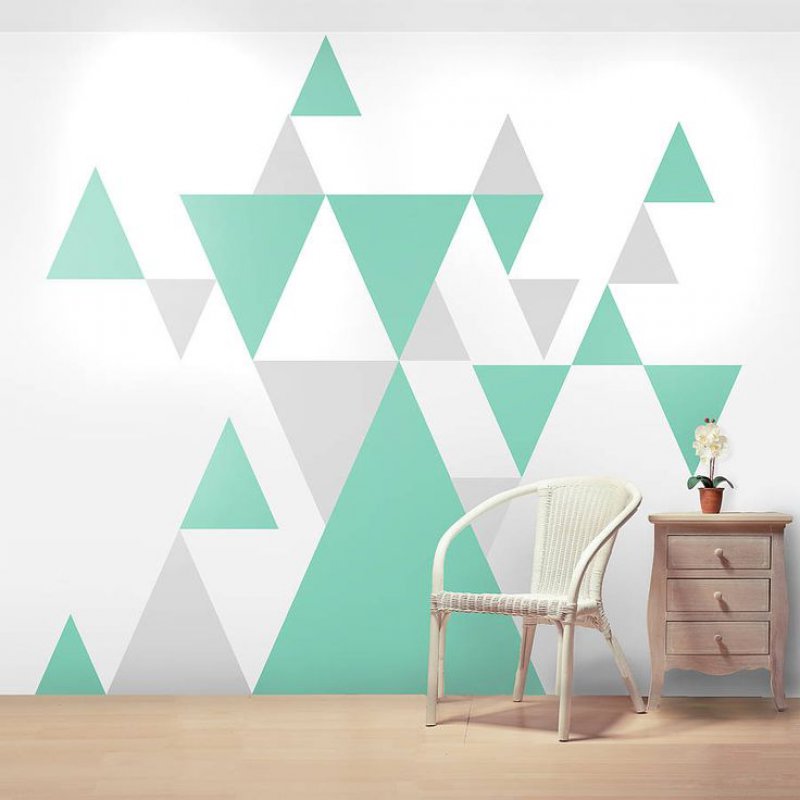 3.This 3D Wall Pattern
Wow, isn't this wall pattern looking very cool? This three-dimensional wall art does look beautiful, and unsurprisingly, one's not going to get it cheaply. You are only going to bring that 3D look using ceramic tiles, so you need a professional's help unless you are one! Ceramic tiles 3D design is more than just buying tiles and sticking them to a wall. An artistic interior design professional first comes up with a creative idea according to which a handyman carves the tiles and glues them on a wall.