12 Gadgets That Make You Want To Say Dude I Want That
Sunday, Jul 10, 2022, 12:14 pm
Only when a new smartphone or tablet is launched we think that the world is progressing fast, paying little or no attention to other cool inventions and innovations happening around the world. Lately, we have so many cool tools available that let us do anything, just anything! We have blenders that help us make yummy cocktails as great as a professional bartender does. We have digital sewing machines that let noobs knit like pros! What you are about to see now is a bunch of such crazy yet useful gadgets! We bet you are sure to say dude I want that upon checking them!

1.Story - The Clock With Levitating Dial
Do you crave to have modern and unique things in your home? If so, then you must look at this levitating clock that is sure to blow your mind! As seen in the picture, a levitating small metallic ball revolves in a fixed path, showing us the time. We have seen levitating bulb (made by the same company that made this clock), levitating shot glasses, etc. but this clock beats them all because it defies gravity. Did you remember trying to balance and float a magnet on another magnet when you were a kid? The story works on the same principle of magnetism. You can pre-order one for you if you want, or perhaps, take a look at this video if you are not sure about how this clock works.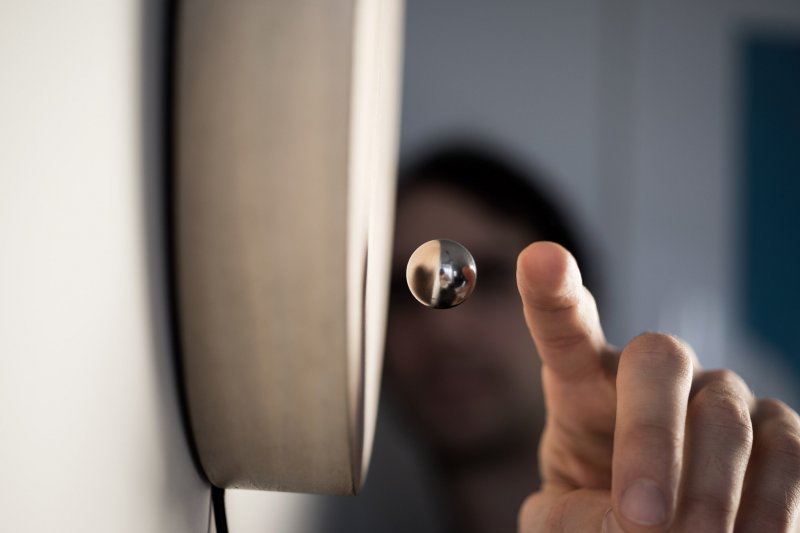 2.Sammy Screamer
It's a tiny but convenient gadget. Sammy Screamer is a motion alarm that beeps and alerts its owner whenever it detects a movement. Let's assume you are out in a coffee shop and have to leave your bag at your table for a couple of minutes. By hanging Sammy Screamer to your bag, you can hear it beeping when someone tries to move your bag. The best part is that it can send you a text message as an alert in addition to beep. Stop your kids from sneaking out of their rooms in the middle of the night, stop your boyfriend or girlfriend from stealing food, protect your favorite cookies from home thieves, the possibilities are endless!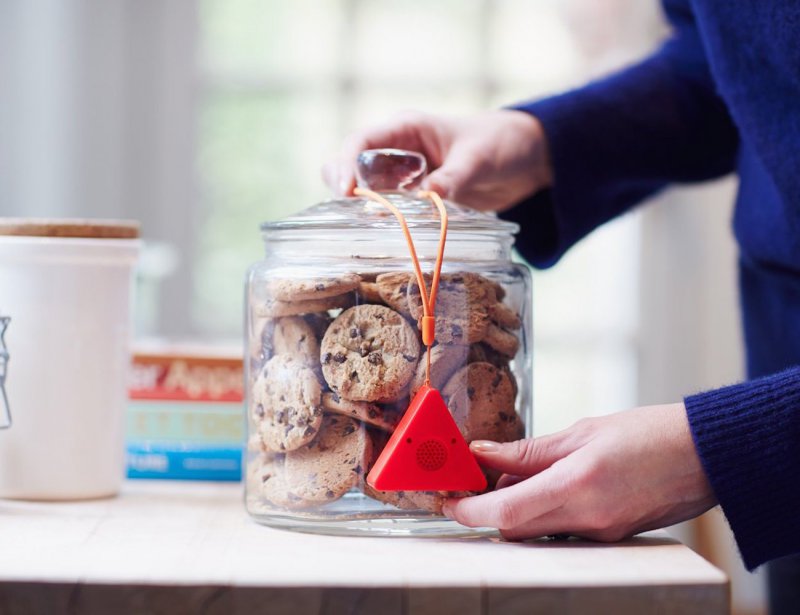 3.Landscape Kitchen Knife Set
This unique-looking kitchen knife set is exclusively for those who hate using mainstream stuff and want everything in their home to be different. We must admit that this kitchen set is beautiful, and should appeal every art-loving person. If you or your friend is searching for cheap presents to gift to someone, you may consider this designer kitchen knife set. Don't let their appearance trick you! Those knives work pretty much like regular ones. On the downside, they are distractive enough to cause a painful accident or two.