12 Fat Girls On Instagram Who Are Destroying The Fat Shaming Trend
Tuesday, Aug 18, 2020, 11:46 am
It is a fact that fat people are subject to intense criticism both offline and online due to their appearance and lifestyle habits. Obese people hate it when people start judging them by their appearance. They call it fat shaming or body shaming, and they say it hurts them a lot. While we agree that it is a bad thing to criticize people for being fat, we don't think it is a good move by the obese community to play the victim card and embrace their problem. Many fat people are highly insecure about their bodies, and they get offended even upon hearing a positive weight loss advice from a friend or a known person. Such people need to take note of these 12 fat girls on Instagram who don't give a flying f*ck to fat shaming!

1.Elsa Belle
Elsa Belle is a random fat girl we found on Instagram
who seems to be a professional plus size model. She shared a few pictures of her, revealing her plump and juicy assets! It seems Elsa doesn't really care what people think about her. She can be seen wearing outfits like a two-piece swimsuit that we don't usually see fat girls wearing. Elsa Belle looks confident, and it appears this girl has no real problems showing off what she has got under her clothes! Well, Elsa has a couple of raunchy (non-nude) videos on her Instagram page that may excite you if you are a BBW lover!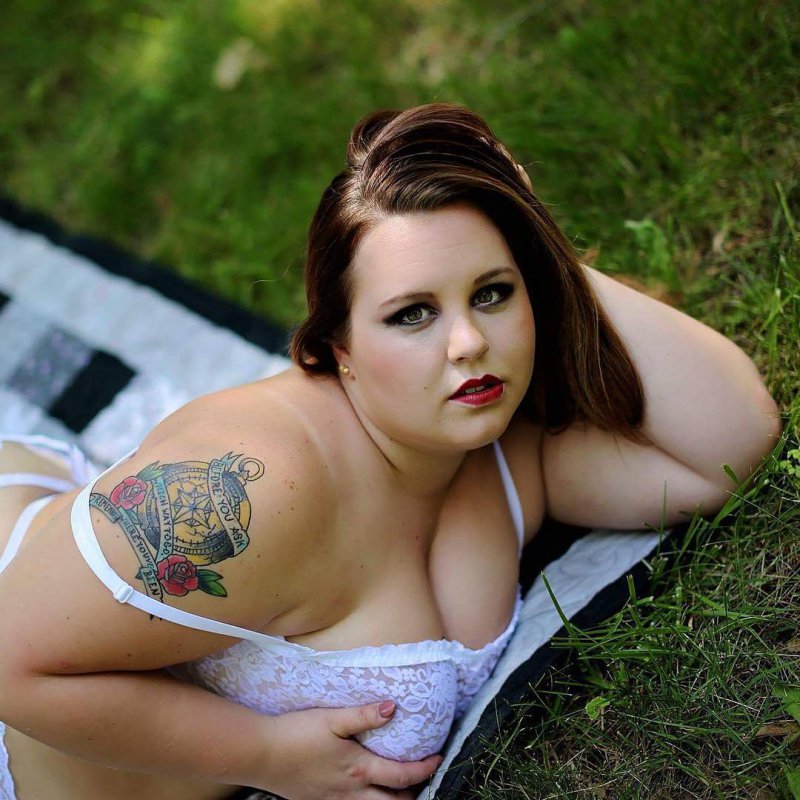 2.Samantha Schloss
Haters gonna hate! Samantha is yet another big girl who promotes body positivity on
Instagram
. She says she prefers wearing the dress she wants and doesn't care about what people think of her. She looks majestic in this picture, isn't she? Those big dudes in the background are hilarious. Samantha Schloss is an indie fashion designer and "Fatacceptance" activist. Many people have appreciated Samantha's effort, but a few folks suggest her to raise awareness about the destructive side of obesity. Nonetheless, she has stood against the body-shaming trend, which has become a major social problem now.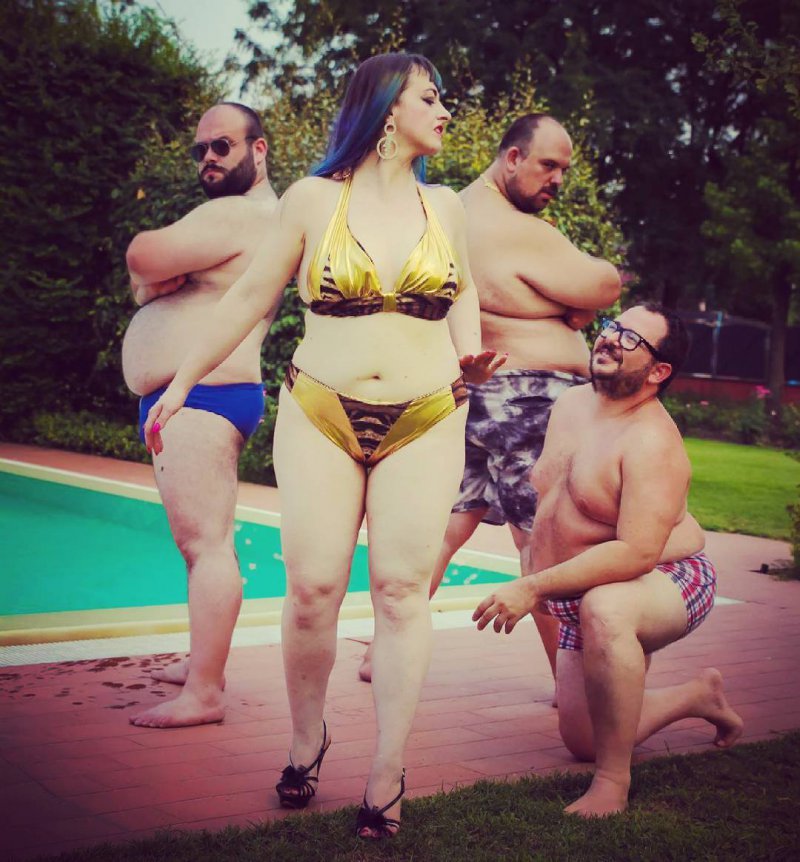 3.Lindsay
Lindsay is the brand ambassador of a plus size clothing business named Curvy Girl Fever. She is a body positive activist who strives to end fat shaming in society. Lindsay enjoys wearing modern and highly fashionable clothes just like any normal-sized woman. The 33-year-old American plus size model says she is happy with the way she lives.
Lindsay
writes on her social media profiles that one should accept themselves as they are and lead a happy life, not bothering about people and their judgmental attitude. She does look attractive in the picture, but sadly, we don't think many people will agree with us.