12 Best Father And Daughter Tattoos Ever
Wednesday, Aug 26, 2020, 7:46 am
A father-daughter relationship is one of the most wonderful and beautiful human relationships in the world. Dads love their daughters! Don't they? Girls are generally closer to their daddy than their mom. Similarly, fathers have a special affection for their daughters more than their sons. Some girls love their dad so much that they get a tattoo to show the world how much they love their father! Dads do that too. Some girls get tattoos in remembrance of their deceased father. Here are twelve amazing father-daughter tattoos that are too beautiful.

#3 Like Father, Like Daughter


This father thinks his daughter is a chip off the old block. His "Like father, like daughter" tattoo has a lot of symbolism within it. The phrase is written over an anchor - an object people often associate with being a support system. In addition to that, the tattoo has the years that the father and daughter were born. It's a creative tattoo, with a lot of emotion attached to it.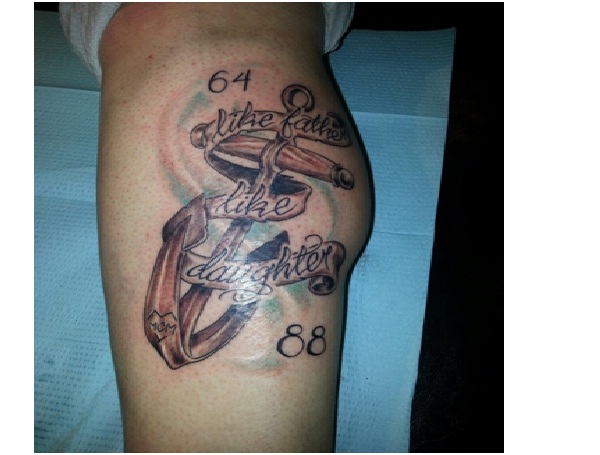 Report