Guy Goes On A Rant After Getting Rejected On Tinder
Sunday, Jul 10, 2022, 4:08 pm
Dating apps are becoming very popular. The number of people who use dating apps like Tinder is increasing everyday. Without them, it is virtually impossible to screen hundreds of people just to find that one dream girl or guy. While there are some really good advantages with dating apps, there are some disadvantages as well. The biggest con is that you don't really know what kind of a person you're dealing with until you meet them in person. This story is a perfect example of how online dating stories can go wrong. A girl shared how she met a batshit crazy guy on Tinder, and posted the screenshots of their texts online.

1.This is When Things Started to Go Wrong
After being matched on Tinder, the lady has given her phone number to the man. They both were talking on the phone for a couple of days. The girl agreed to go on a date. Everything was fine until the guy dropped this '
joke
' on her, which she didn't like at all.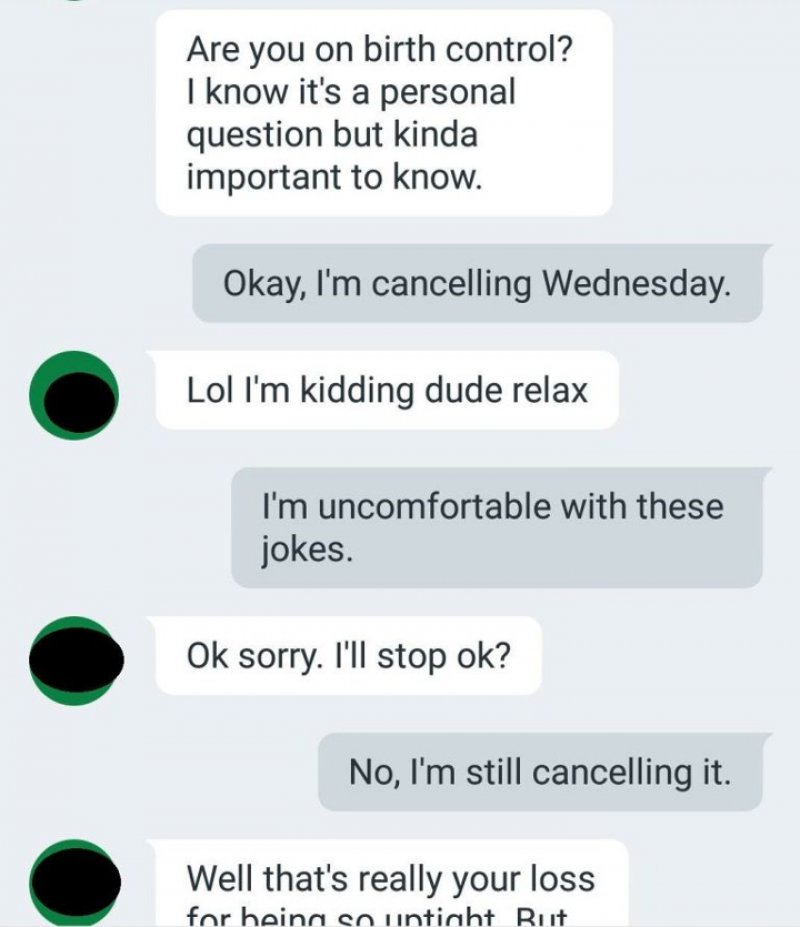 2.He Showed His Creepy Side
At this moment, the girl was clear that this man is some kind of psycho. His mistake? Asking her a somewhat inappropriate question, and calling the whole thing a joke! He called her a psycho. He said he double booked a date! No wonder she calls him a batshit crazy guy.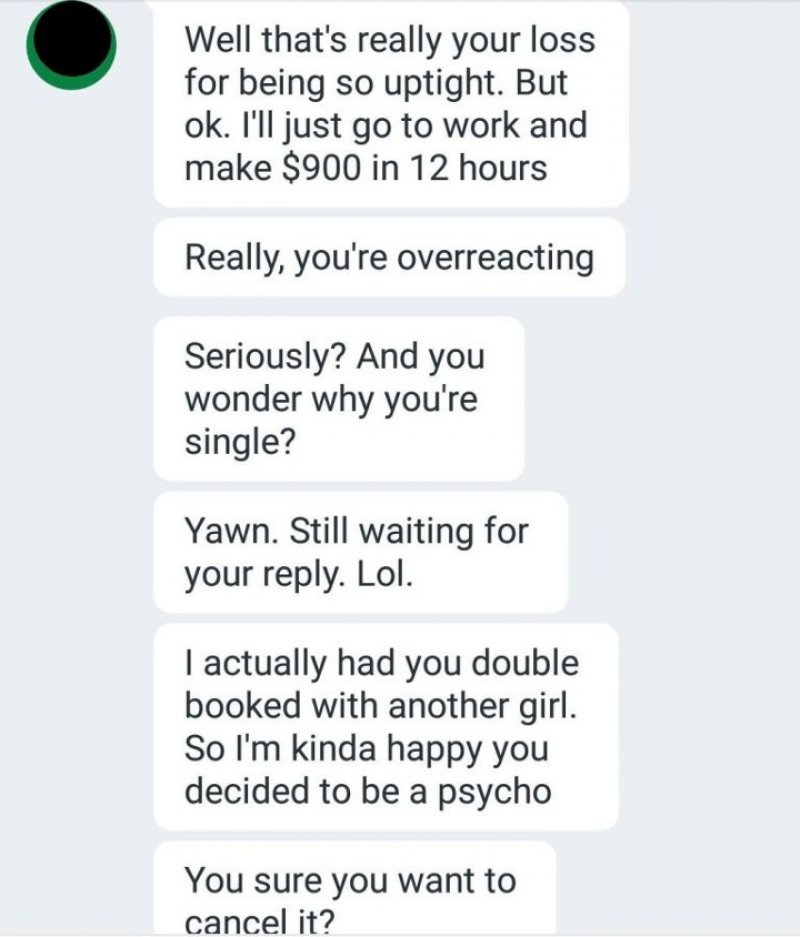 3.He Continued Annoying Her
At this point, some people will think that this guy is normal, and was overreacting because the lady took things too seriously. Keep reading so you will know how crazy this guy really is.