Awesome House Built In An Underground Pothole
Monday, Mar 9, 2020, 4:40 pm
There are people, and then there are these millionaires. Most of us count cash to spend on food, milk, supplies and other stuff, while these millionaires spend it on some incredibly cool things. Atlas Survival Shelters, an American survival and bomb shelter manufacturing company, makes and sells these awesome bunker houses that no one knows exists even if they are standing on one. Here are fifteen images of these bunker houses that are meant to protect you from emergency situations.

4.It Has a Nice Looking Living Room
The main purpose of houses like these is to protect people in emergency situations like natural calamities, wars and riots. If you look at this house, you will understand that this house is not just about safety, but some luxury too. If you are a millionaire, even emergency situations will not stop you from enjoying your peaceful and luxurious life. Take that, common man!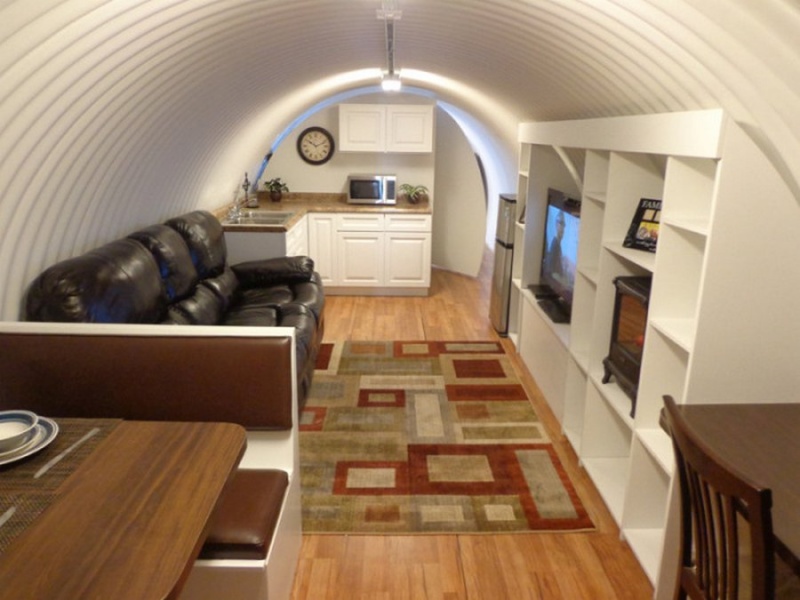 5.Probably the Safest Bedroom You Will Ever Find
Atlas Survival Shelters, the company which makes these bunker houses uses high strength materials and most advanced construction techniques, which make these bunker shelters withstand even heavy bombing. You can stay safe, and stay cozy inside this house. The picture you are seeing is of a bedroom.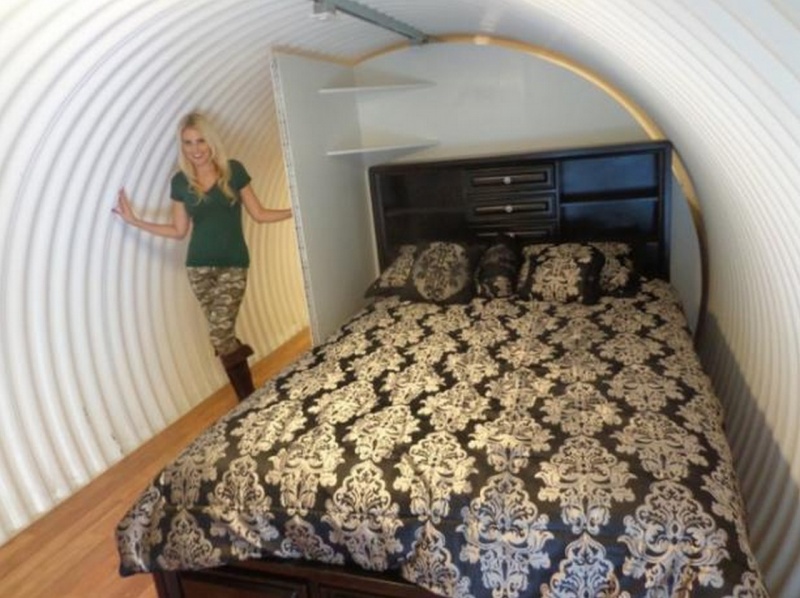 6.Bunk Beds to Fit More People in This House
In case of an emergency, you can even call your family and best friends to stay over! This house comes with a room that has four bunk beds, giving a chance to children, family or friends to stay comfortably. If you can't afford to own this house, at least hope someone in your friends or family owns this only to invite you as a guest!