15 Top Hunting Games For Mobile
Tuesday, Jul 12, 2022, 7:29 am
Hunting. Many of us may not like the idea of killing an animal in the name of a hobby. However, a few people take immense pride in bringing down wildlife creatures. Unless you are a rich person, there is no way you can become an active trophy hunter. However, if you have a raging urge to become a hunter, there is a way, It is through playing hunting games! That is indeed the best way because you are not physically hurting any animal, but still feel proud of your immaculate shooting skills! Check 15 best top-rated hunting games for mobile.

1.Deer Hunter 2016
This game by Glu Mobile rightly deserves the top spot on the list. Deer Hunter 2016 is a sequel to the original Deer Hunter game that was released a couple of years ago. The new game comes with better graphics and gameplay. Deer Hunter 2016 is a complete hunting game, in which you have access to a range of wildlife locations spread across the globe. Another interesting aspect of Deer Hunter 2016 is that there are predators in the game as well, not just the deer. With approximately 600,000 user reviews, Deer Hunter is undeniably the best game of the segment.
Game: Deer Hunter 2016
Price: Free to Install and Play, Optional In-app Purchases
Downloads: 10 Million to 50 Million
Ratings: 600,000+
Average Rating: 4.3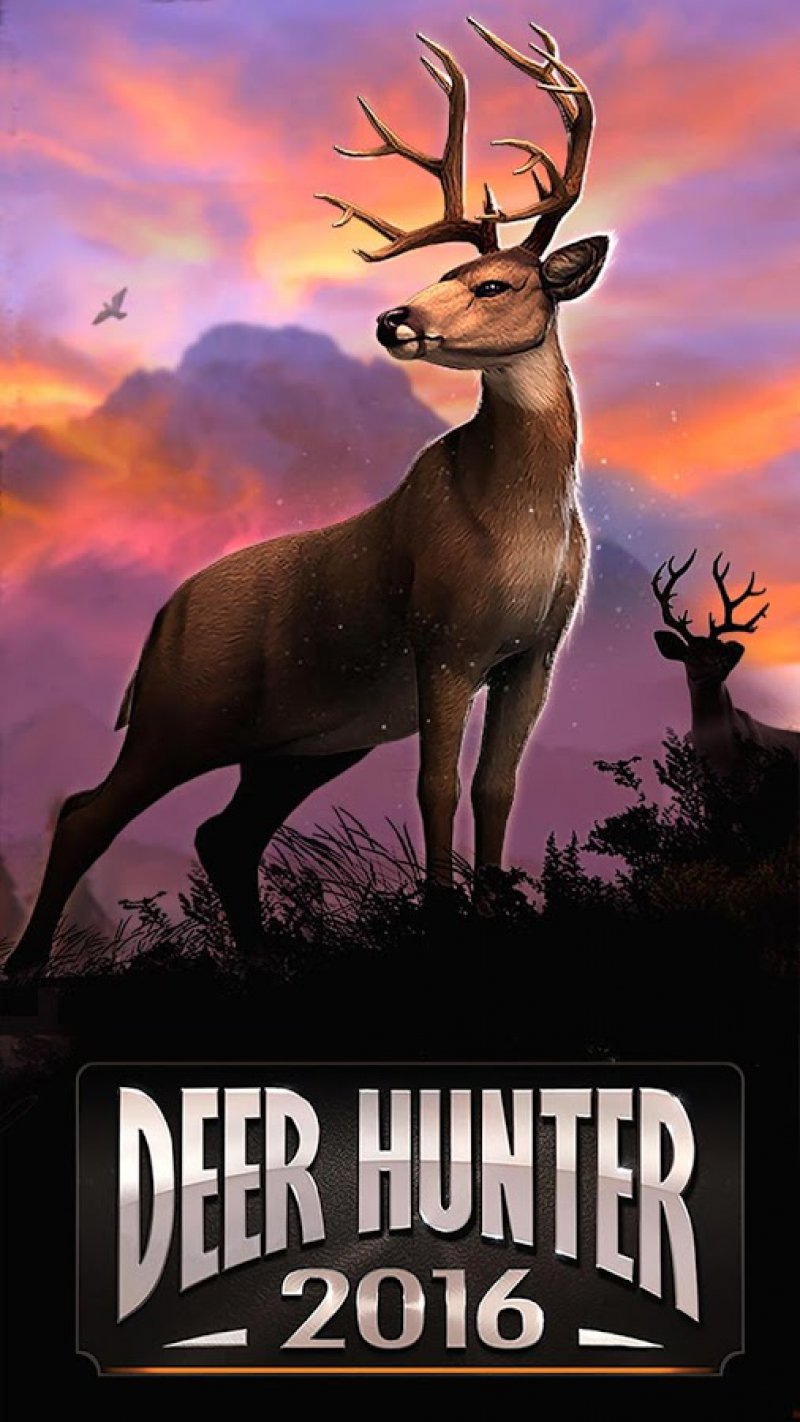 2.Wild Hunter 3D
Why only hunt deer when you can chase and kill different kinds of animals like lions, cheetahs, tigers, zebras, elephants, etc.?! Wild Hunter 3D is an excellent hunting game that offers fully immersive hunting experience to players. You may even hunt animals from a moving vehicle if you want; hence, you don't always need to be on your feet to shoot animals. Wild Hunter 3D has over 200 challenging missions. Now that means, the game is much more than just a killing spree of wild animals.
Game: Wild Hunter 3D
Price: Free to Install and Play, Optional In-app Purchases
Downloads: 10 Million to 50 Million
Ratings: 155,000+
Average Rating: 4.2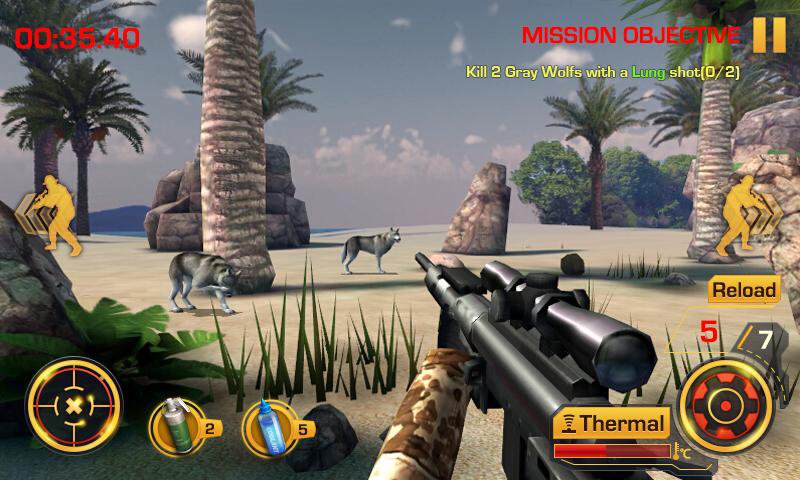 3.Dino Hunter - Deadly Shores
Dino Hunter - Deadly Shores is another top hunting mobile game by Glu Mobile. If you think killing deer or wild animals is too mainstream, perhaps, you should give this game a try. Dino Hunter is popular than Deer Hunter. No wonder people love shooting those humongous creatures! In Dino Hunter, you need to use weapons and kill beastly dinosaurs that you encounter in a far-flung, unknown, dinosaur island. The graphics of the game are spectacular, but some mobile game lovers may not find them real and natural. After all, we never saw a real dinosaur. Did we?!
Game: Dino Hunter - Deadly Shores
Price: Free to Install and Play, Optional In-app Purchases
Downloads: 10 Million to 50 Million
Ratings: 1.1 Million+
Average Rating: 4.3