People Being Nasty With Statues
Wednesday, Feb 24, 2021, 10:19 am
19.Irresistible
Some people have no manners at all. Here this guy cops a lick at the kids ice-cream, but it could have been a lot worse.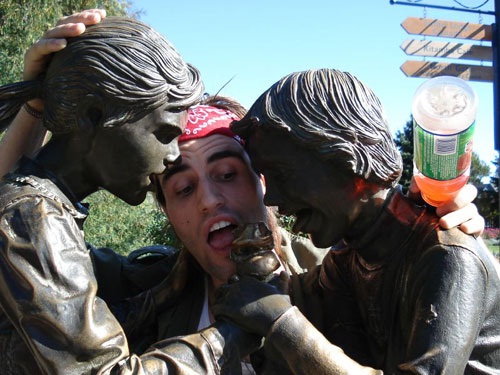 20.Take That!
Some statues are just asking for it. At least this female statue has someone praying for her statuesque soul.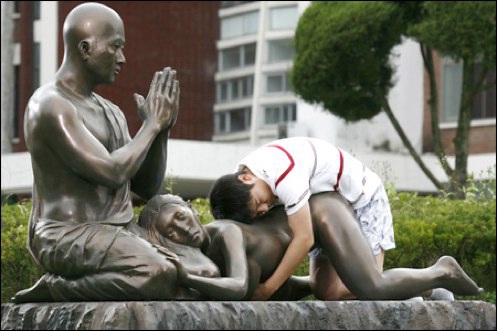 21.Night Time Cover-Up
When it is dark and late and the moon is out, the statue people are about. Hiding this and that. While we all sleep soundly in our beds they are the one's that care!