15 Images That Will Ruin Your Childhood Forever
Tuesday, Aug 25, 2020, 7:57 am
Internet is full of trolls! It has already ruined our lives in one or the other way. It is about to ruin our childhoods now! Do you know why? The trolls on the internet have posted and popularized some pictures and clips from our favorite childhood TV shows and movies that are awkward, inappropriate and sexual!
Knowingly or unknowingly, the cartoon shows and animated movie makers have included sexual innuendos/jokes in children cartoons.
Since we were kids back then, we couldn't catch many of those hints! As we are no longer kids, let's have a quick look at all these images that will probably ruin our innocent and beautiful childhood forever!
#15 Rocko's Modern Life & Phone Sex


This photo is taken from an episode of Rocko's Modern Life. In this episode Rocko applies to be a 'Specialty Phone Operator'. If the job title didn't give away what the job was about, the flyers on the wall sure did. Behind Rocko are tips on how he can get the job done efficiently. Tips such as: Be Courteous, Be Naughty and Be Hot. And to drive the point home even further that this Nicktoons show has Rocko acting like a phone sex operator. He says "Oh Baby, Oh Baby, Oh Baby" into the phone before realizing it's someone he knows.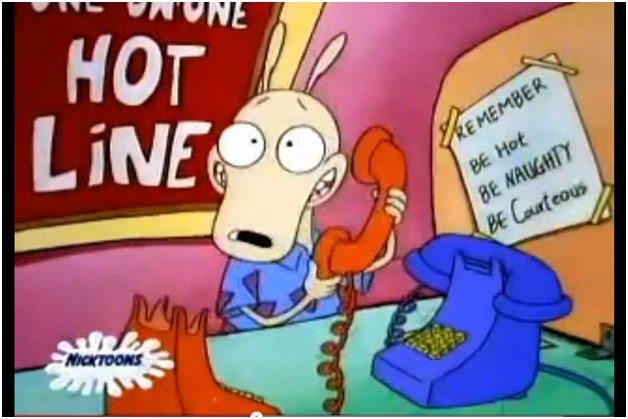 Report